Victorian watercolours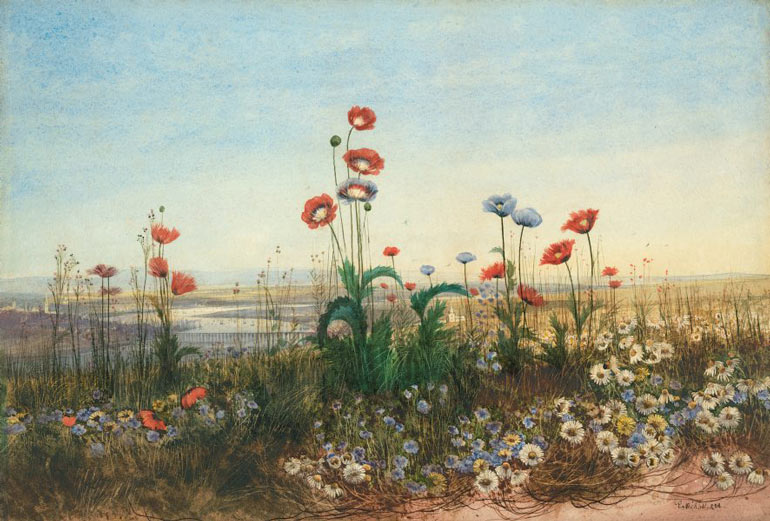 Over 80 magnificent but seldom-seen watercolours made between the 1830s and 1900 from the Gallery's collection are presented in a Victorian-style display in the Grand Courts.
Victorian watercolours were among the very first works of art acquired by the Art Gallery of NSW. Painted in an elaborate, highly finished style that claimed consideration on equal terms with oil painting, they were highly prized in the 19th century. Watercolour painters embraced new and ambitious subjects and usually displayed their pictures in ornate gold frames to set off their jewel-like colours.
Following an extensive conservation project, this exhibition is a rare chance to see these works on paper. Presented in the historic galleries that were originally designed to showcase such pictures, it also offers visitors a new experience of these exceptional architectural spaces.