Francis Bacon

five decades
Francis Bacon is a towering figure of 20th-century art. His paintings are gutsy, controversial and unforgettable. With painful beauty Bacon lays bare the struggles of the human condition.
Surveying Francis Bacon's life and work, this is the first major exhibition in Australia of rare works by the master of post-war British art. With over 50 paintings – including some of his well known triptychs – the exhibition covers five decades of his career, from the pensive and shocking works of the 1940s to the exuberantly coloured and visceral large paintings of the 1970s and 80s.
The works have been drawn from 37 collections including the Tate London, Metropolitan Museum of Art and the Museum of Modern Art, New York. Shown alongside the paintings is a wealth of archival material from his chaotic London studio, offering a fascinating insight into the artist and his creative process.
With an exciting range of programs, including Summer in Soho on Wednesday nights.
Part of the Sydney International Art Series, bringing the world's most outstanding exhibitions to Australia.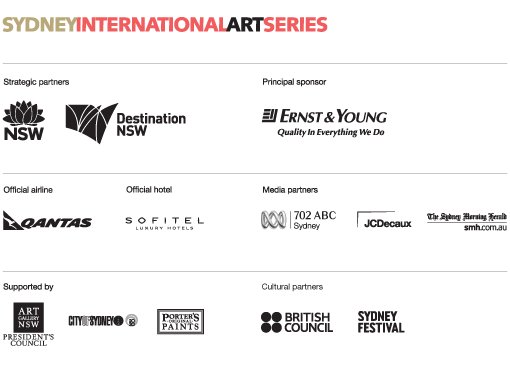 IMAGES: (above) Francis Bacon Seated figure 1978, oil on canvas, 198 × 147.5 cm, private collection, courtesy Richard Nagy Ltd, London (listing) Francis Bacon Three studies for a self-portrait 1979–80, oil on canvas, triptych 37.5 × 31.8 cm each, The Metropolitan Museum of Art, New York, Jacques and Natasha Gelman Collection, 1998. Photo © The Metropolitan Museum of Art/Art Resources/Scala, Florence. All works © The Estate of Francis Bacon. DACS/Licensed by Viscopy
17 Nov 2012 – 24 Feb 2013
$20.00 adult
$15.00 concession
$12.00 member
$10.00 child (5-17 years)
$50.00 family (2 adults + up to 3 children)
$40.00/$30.00 season ticket
$7.00 student in booked school group
Free for children under 5
Also available
Audio guide, special packages, Sydney International Art Pass
Location:
Major exhibition gallery
Related