Heaven and earth in Chinese art

treasures from the National Palace Museum, Taipei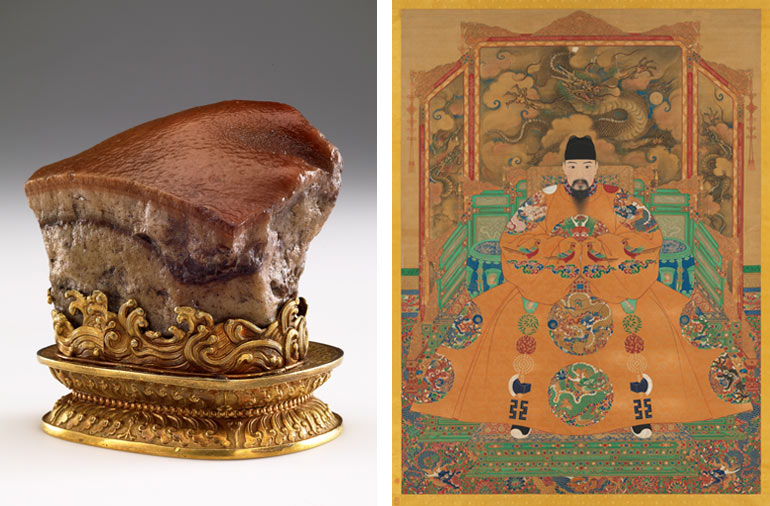 Left to right: Qing dynasty 1644–1911, Meat-shaped stone; Ming dynasty 1368–1644, Portrait of the Hongzi emperor. The National Palace Museum, Taipei. Photos: © National Palace Museum, Taipei
A rare opportunity to see some of the highest artistic achievements in Chinese history
The National Palace Museum, Taipei, holds one of the finest selections of Chinese art in the world. The treasures of the National Palace Museum are rarely seen outside Taipei.
Drawing on this exceptional collection, Heaven and earth in Chinese art celebrates the rich heritage of Chinese cultures through the ancient Chinese concept of tian ren he yi — unity or harmony between heaven, nature and humanity. The exhibition presents over 80 artworks of outstanding beauty including paintings, calligraphy, illustrated books, bronzes, ceramics, jade and wood carvings.
This is the first exhibition from the National Palace Museum, Taipei to come to Australia and the Art Gallery of NSW is the exclusive venue.
The associated publication will be available from the Gallery Shop and online.
This project is supported by the Australian Government through the Australia-China Council of the Department of Foreign Affairs and Trade.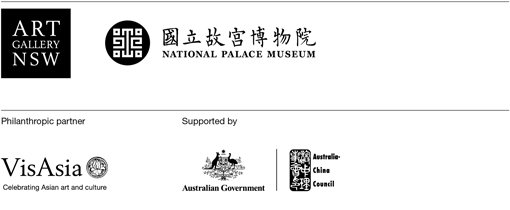 Note: This display includes works that are protected under the Protection of Cultural Objects on Loan Act 2013. More information