Brett Whiteley
Blue and White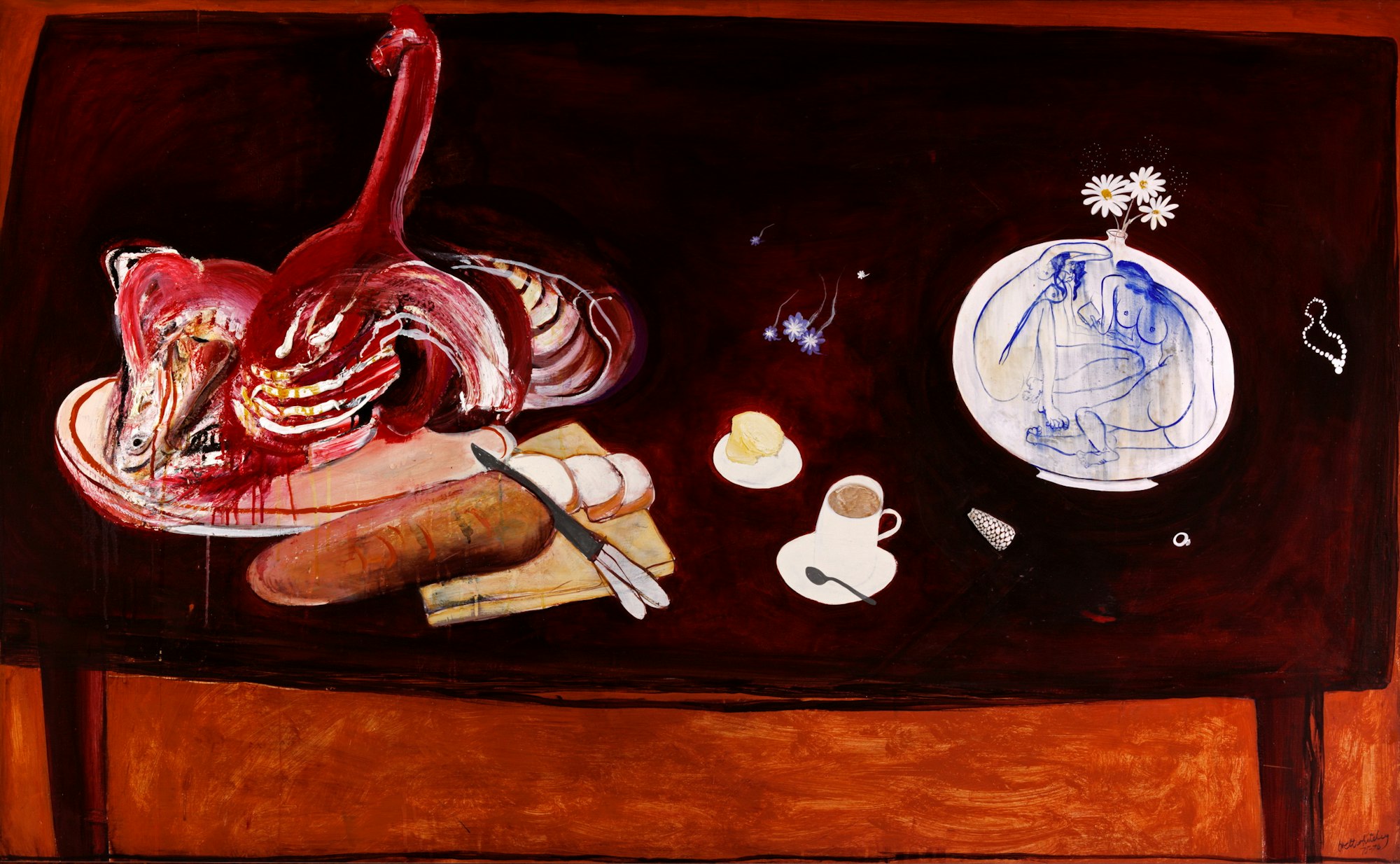 A look at Brett Whiteley's ceramics and the importance of the colour blue in his art
Brett Whiteley
Blue and White
30 April – 27 November 2022
Brett Whiteley Studio, Surry Hills
🛈 Find out what you need to know before visiting
Studio open Thursday–Sunday only
Currently not taking school group bookings due to COVID-19 restrictions
Blue-and-white ceramics are one of pottery's best-known and enduring products. Invented in China, they've been copied and created by makers worldwide, with the Middle East, Japan, Vietnam and Korea all producing their own variations. Brett Whiteley followed in this long tradition, producing ceramics solely in these colours, in a lesser known tranche of his art practice.
Blue, of course, can be found not only in the sweeping lines that follow the forms of his rounded ceramics, but also in the blue ink applied with brush to paper in his calligraphic drawings and the rich deep blue of the Sydney Harbour paintings for which he is famed.​
This exhibition presents a rare focus on Whiteley's ceramics, along with related prints and drawings, augmented by select paintings, many of which include depictions of blue-and-white ware.