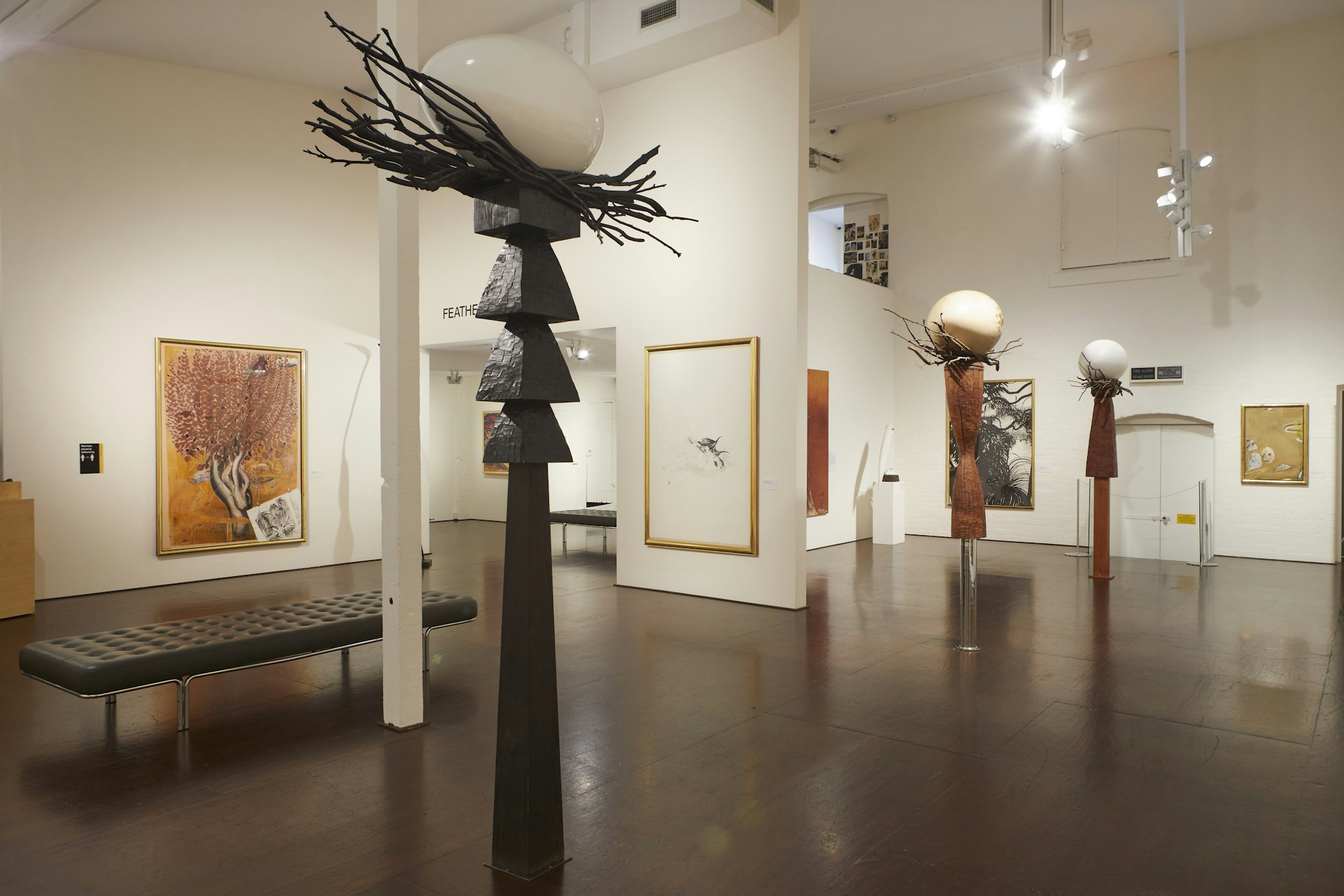 The Brett Whiteley Studio has been managed as a museum by the Art Gallery of New South Wales since 1995.
Free entry and tickets

Entry is free and tickets are not required for the Brett Whiteley Studio and our exhibitions.

Tickets may be required for some events, and there may be charges. 

For details, including any ticketing or charges, see What's on for current and upcoming exhibitions plus information on events and programs.

Opening hours

Thursday – Sunday
10am – 4pm
Closed Christmas Day (25 December) and Easter Friday
Closing at 3pm on Saturdays 6–20 January 2024

About the Studio

The studio was the workplace and home of Australian artist Brett Whiteley (1939–92).

The artist bought the former warehouse in 1985 and converted it into a studio and exhibition space. He lived there from 1987 to 1992, the year he died in Thirroul, south of Sydney.

Visitors are offered the unique opportunity to experience the atmosphere of the space – the studio with his unfinished paintings, art equipment and collections of reference books, and the graffiti wall covered with quotes and images.

The living area has memorabilia such as photographs, objects, postcards, furniture, his music collection and sketchbooks. The gallery has changing exhibitions of the artist's works: paintings, drawings, sculpture and graphics from the Brett Whiteley Studio, Art Gallery of New South Wales and private collections.

Getting here

Address

2 Raper Street, Surry Hills, NSW

Light rail

The nearest light rail stop is Surry Hills. The Studio is about a 5-minute walk from there. Before Bourke Street, turn left into Esther Lane, then right, then left into Raper Street.

Buses

From the city: 304 from stand A on Alfred Street from Circular Quay.

Parking

Parking is difficult in surrounding streets. Out of consideration for local residents, please do not park in Raper or Davies Streets or Esther Lane.

Accessibility

The Studio is split over two levels. The main exhibition space is located on the ground level, with Brett Whiteley's living room and studio on the top level. Access for people with limited mobility is available to the ground level only; however, detailed photos of the top level are available.

Bathroom facilities

The ground level has an accessible bathroom.

Parking

On-street parking only. 

Studio shop

There is a small gallery shop with postcards, posters and other merchandise for sale. There is no cafe at the Studio; however, visitors are welcome to return on the day after visiting the numerous cafes and restaurants close by.

Studio contacts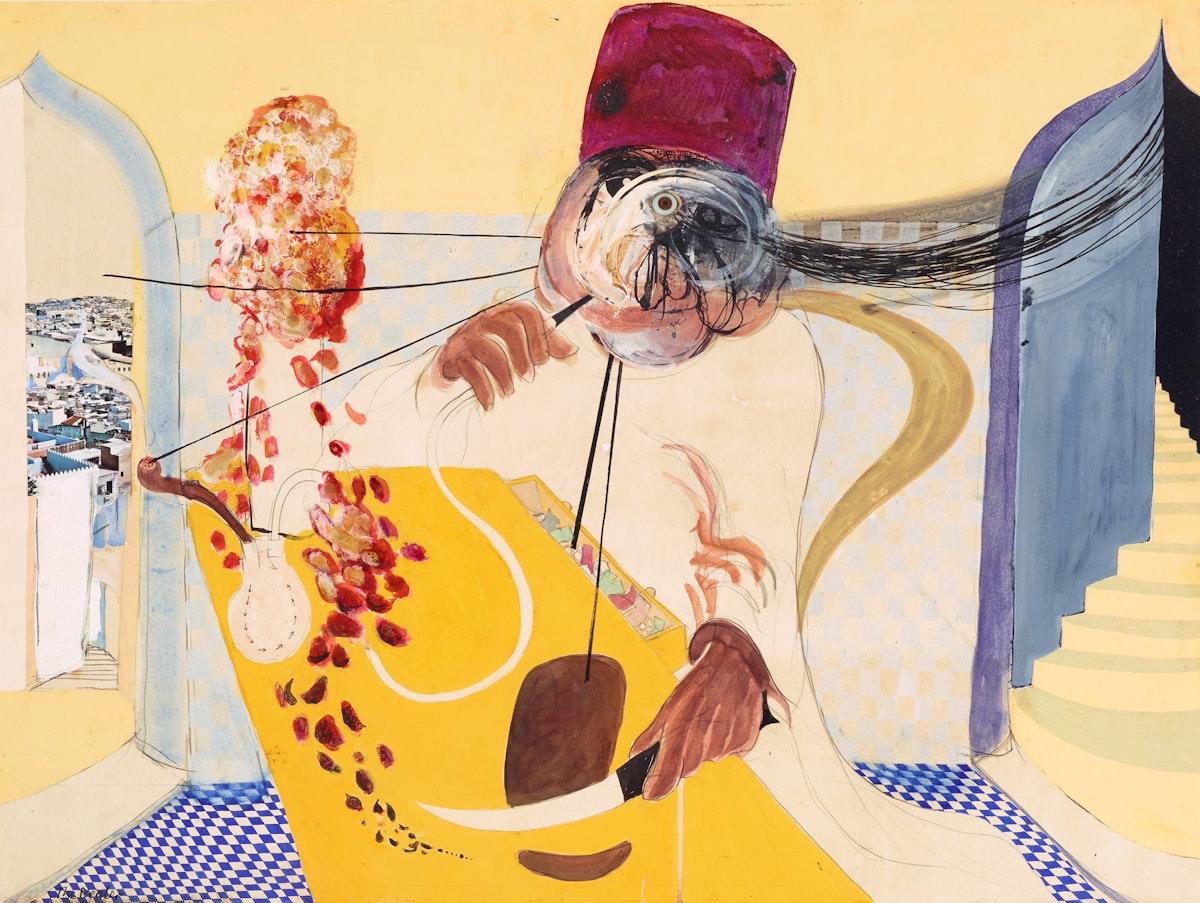 Exhibitions at the Studio
Includes a look at the works Whiteley made in the 1960s and a display from the Brett Whiteley Travelling Art Scholarship 2023
Find out more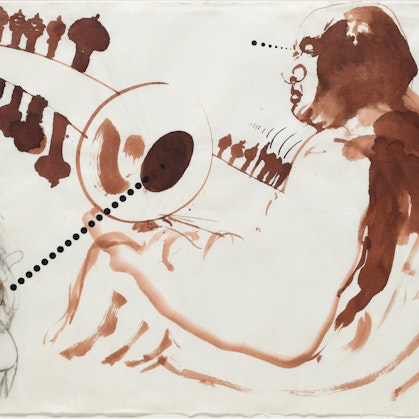 Events at the Studio
Our event program includes creative workshops and the hugely popular Studio Sessions musical performances.
Find out more