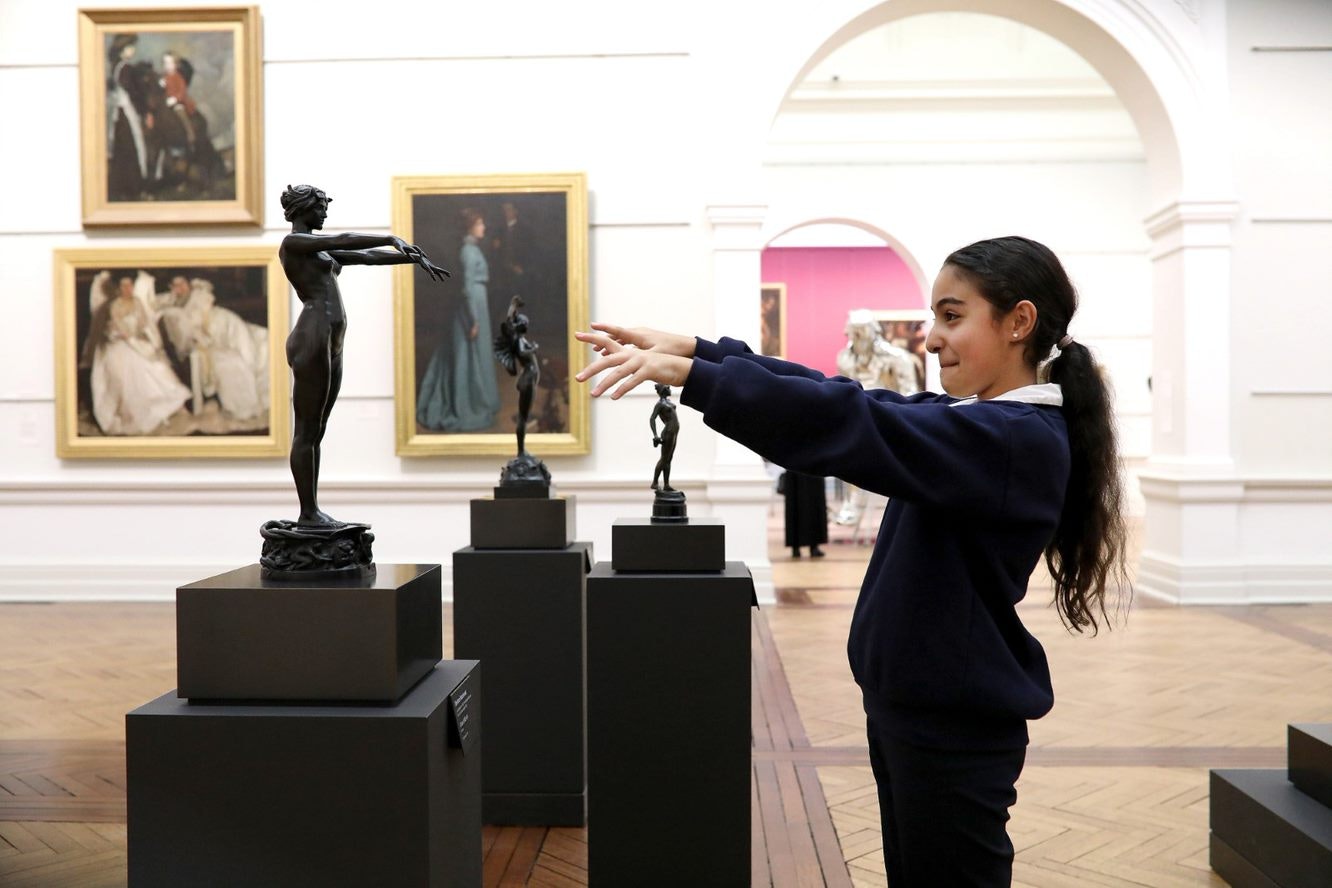 Participate in meaningful encounters with art.   
Our learning programs at the Art Gallery of New South Wales provide direct encounters with art, artists and ideas. We encourage students and teachers to connect with our collections and exhibitions in new and inspiring ways.
Subscribe to the Art Gallery's e-newsletter, Artmail, for updates on upcoming learning resources and programs.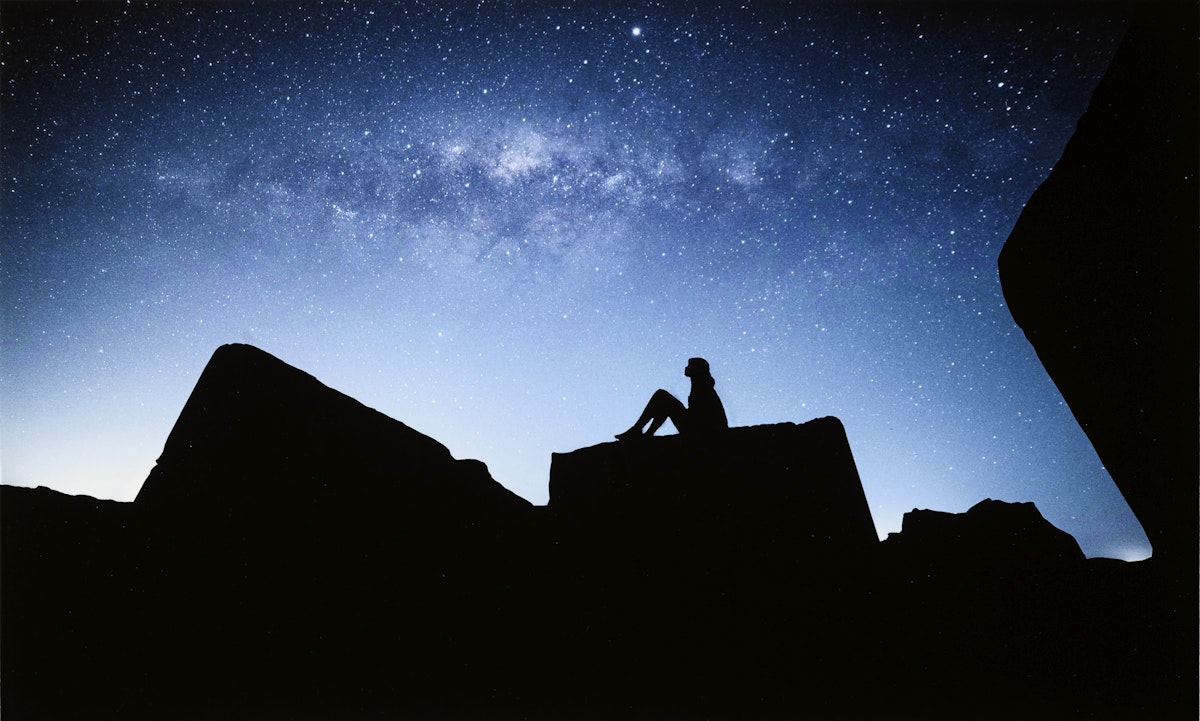 ARTEXPRESS 2023
Visit the exhibition from 1 February to 7 May 2023. Book a self-guided tour of the exhibition or choose from a program of online and onsite events.
Prepare for your visit

Before your visit

We've compiled answers to some of the most commonly asked questions.

What should teachers bring?
Your email confirmation from the Art Gallery with all your excursion details plus pencils for all students.

What should students bring?
Only a small bag with perhaps their lunch

Where can we eat?
There are limited food outlets in the area and we recommend that your students bring their lunch and eat across the road in the Domain. There are no designated areas if the weather is wet. No food or drink is allowed in the general areas of the Art Gallery.

How do we get to the Art Gallery?
See Getting here. Drop-off and pick-up zones for private buses are located in front of the Art Gallery. There is no street parking for buses nearby.

What student:teacher ratios does the Art Gallery advise?

Years K-2 - Serviced 10:1 / Self-guided 15:1

Years 3-6 – Serviced 15:1 / Self-guided 20:1

Years 7-12 – Serviced 15:1 / Self-guided 30:1

Tertiary – Serviced 20:1 / Self-guided 60:1

How can teachers prepare students?
Teachers will be responsible for their groups at all times during their Art Gallery visit so ensure your students have been briefed on appropriate behaviour, including respecting artworks and using only pencils within the Art Gallery.

From 3 December 2022, we have two buildings: the new building (called the North Building) and the original building (now called the South Building).

In the South Building, toilets are located on lower levels 1, 2 and 3, including all-gender toilets on lower level 2. In the North Building, toilets are located on lower levels 1, 2 and 4.

What else can teachers do to prepare?

On the day

Check you've brought your confirmation email plus pencils for all students.

Plan to arrive at least 15 minutes before your scheduled time.

If you're running late, call 02 9225 1740.

On arrival, our Gallery hosts will meet you near the entrance to the Art Gallery building you are visiting, confirm your visit and schedule, and provide information such as how to cloak your bags.

Risk assessment

The OHS Act and Regulation require principals and teachers organising excursions to use risk management to ensure the health and safety of students, staff and excursion volunteers. Risk management supports better decision making by contributing to a greater insight into the potential risks and their impacts.

To assist teachers in preparing their own risk assessments, the Art Gallery of New South Wales has prepared venue and safety information documents for school excursions to the Art Gallery and to the Brett Whiteley Studio, which answer all questions required by the Department of Education and Training.

Child protection

All paid and unpaid staff working with children at the Art Gallery are cleared through the Working with Children Check (Prohibited Employment Declaration and Working with Children Check Employment Screening Consent), as outlined by the NSW Commission for Children and Young People.

In accordance with these responsibilities, the Art Gallery has developed a child protection policy and procedures to provide for the safety, welfare and wellbeing of young people while visiting the Art Gallery.

School ticket FAQs

How do I book a school group visit to an exhibition?

We've introduced a new ticketing system to make booking school visits to exhibitions easier. Now you can book a date and time online and pay, all in one transaction. This system helps to manage crowds and ensure COVID-safe social distancing for everyone in the exhibition. 

Is there a group size limit?

A group is five or more students, with an educator. For our ratios, please see 'Prepare for your visit'. The capacity of each time slot is set, so you may need to book more than one if you have a group over 60 students.  

Why do I need to pay with a credit card?

You can secure your preferred date and time and have confirmation of your booking instantly when you pay by credit card. Most schools now have purchasing cards (P-cards) which are the preferred payment option.   

What if I need to make a change?

If you need to adjust or cancel your booking you can do it online via your confirmation number.  

Can I get a refund?

If you require a full or partial refund, you can contact us at least five working days ahead of scheduled booking and your payment will be issued back onto your P-card or credit card.  

How will we enter the exhibition?

You will receive a confirmation email with a QR code ticket. You will need to present this to our host at the exhibition entrance and they will scan it. 

What's open and what's closed

A program of capital works is underway to revitalise the Art Gallery's historic building. Our research library and archive is relocating to a new purpose-built, expanded facility within the building. While works are underway, the library and archive collections are not accessible. We apologise for any inconvenience caused during this time.  The library and archive, along with a new children's library, will open to the general public from 6 December 2022.

For details of the Art Gallery's current and upcoming exhibitions, see What's on plus information on events and programs.