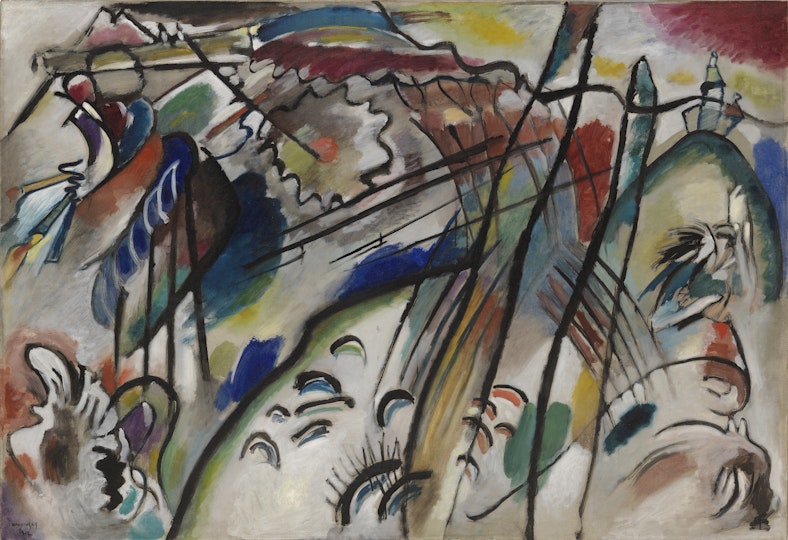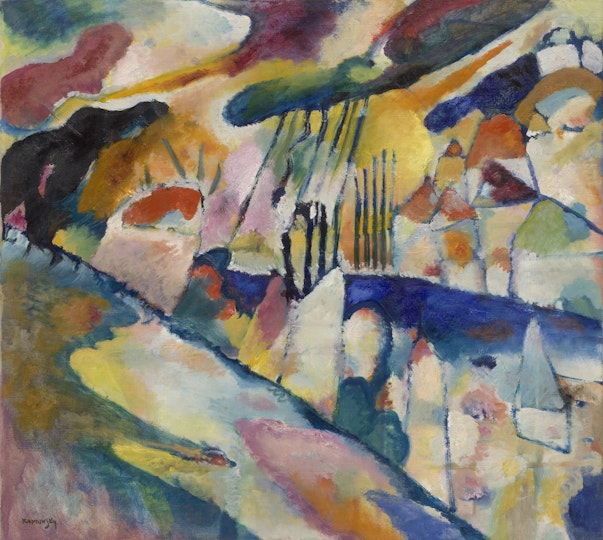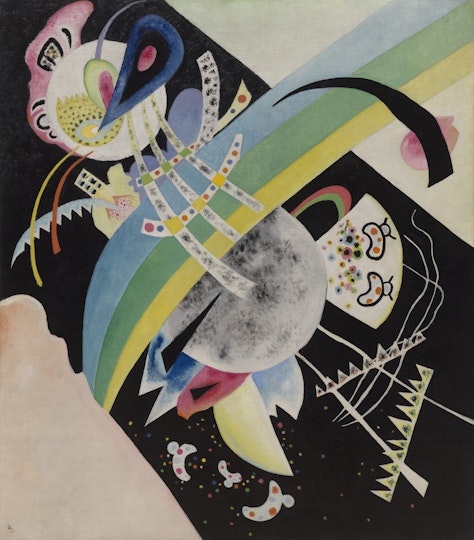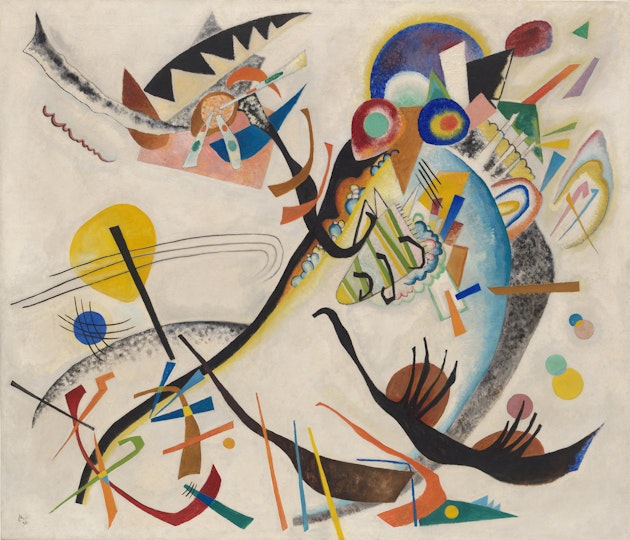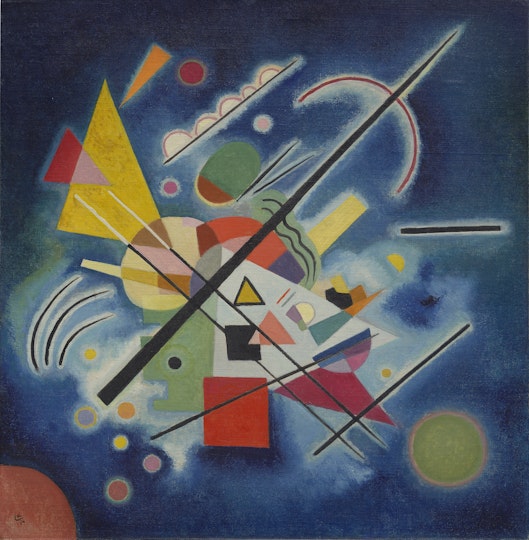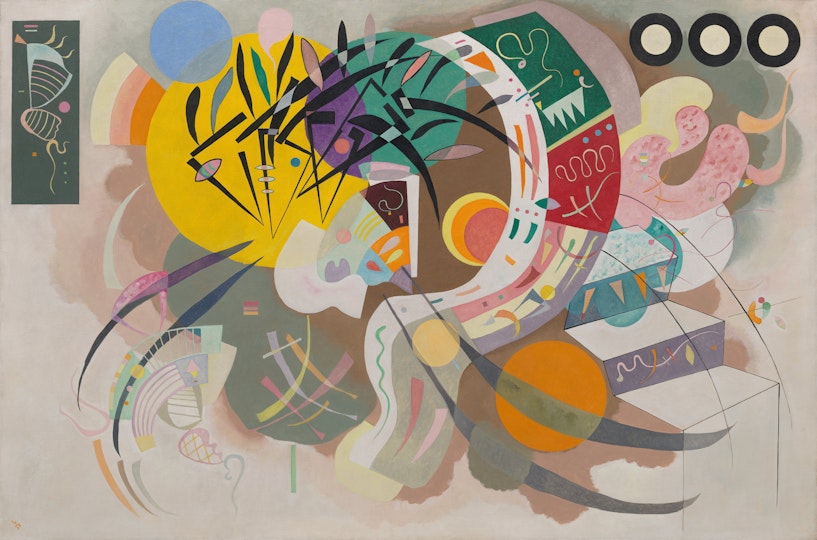 Showcasing the life and work of one of the most influential and best-loved European modernists
Kandinsky
4 November 2023 – 10 March 2024
Art Gallery of New South Wales
🛈 Find out what you need to know before visiting
Tickets are dated but not timed, and can be used once
$35 adult
$32 concession
$30 member
$88 family (2 adults + up to 3 children)
$18 youth (12–17 years)
Free for children under 12
Booked school groups
$8 student
Members can access free and discounted tickets
Dining packages available
See Kandinsky + Louise Bourgeois and save!
$60 adult
$55 concession
$50 member
$150 family (2 adults + up to 3 children)
$30 youth (12–17 years)
Free for children under 12
Art Pass for Sydney International Art Series
Kandinsky + Louise Bourgeois + Tacita Dean at the MCA
$80 adult
$70 concession
$30 youth (12–17 years)
Free for children under 12
Ticket FAQs for more information, including refunds
One of the great innovators of European abstraction, Vasily Kandinsky (1866–1944) broke new ground in painting during the first decades of the 20th century. In his influential treatise, On the spiritual in art, published in 1911, he wrote about art's potential to 'stand alone', with imagery independent of the natural world. The development of a new subject matter based solely on the artist's 'inner necessity' would occupy him for the rest of his life.
This comprehensive exhibition, curated with the Solomon R. Guggenheim Museum in New York, draws from the Guggenheim's rich holdings to reveal Kandinsky's work in depth – from his beginnings in Munich, to his return to his birthplace of Moscow with the outbreak of World War One, followed by the interwar years in Germany where he was an instructor at the Bauhaus, and his final chapter in Paris.
A specially commissioned artist project – Point and Line to Plane by Desmond Lazaro – within the exhibition space draws inspiration from the ideas that influenced Kandinsky, to form an immersive and wondrous experience for all ages.
In conjunction with Kandinsky, a free exhibition of 'spirit drawings' created in the 1860s and 70s by British medium Georgiana Houghton helps to reveal the significant role spiritualism played in early modernism, while on the ground level This Living Being That Is Colour presents a small selection of works from the Art Gallery of New South Wales collection by contemporary artists who share Kandinsky's belief in the power of colour and of abstraction.
Proudly supported by the NSW Government through its Create NSW Blockbusters Funding initiative and its tourism and major events agency Destination NSW, Kandinsky is presented as part of the Sydney International Art Series, along with Louise Bourgeois: Has the Day Invaded the Night or Has the Night Invaded the Day?, also at the Art Gallery of New South Wales, and Tacita Dean, at the Museum of Contemporary Art Australia.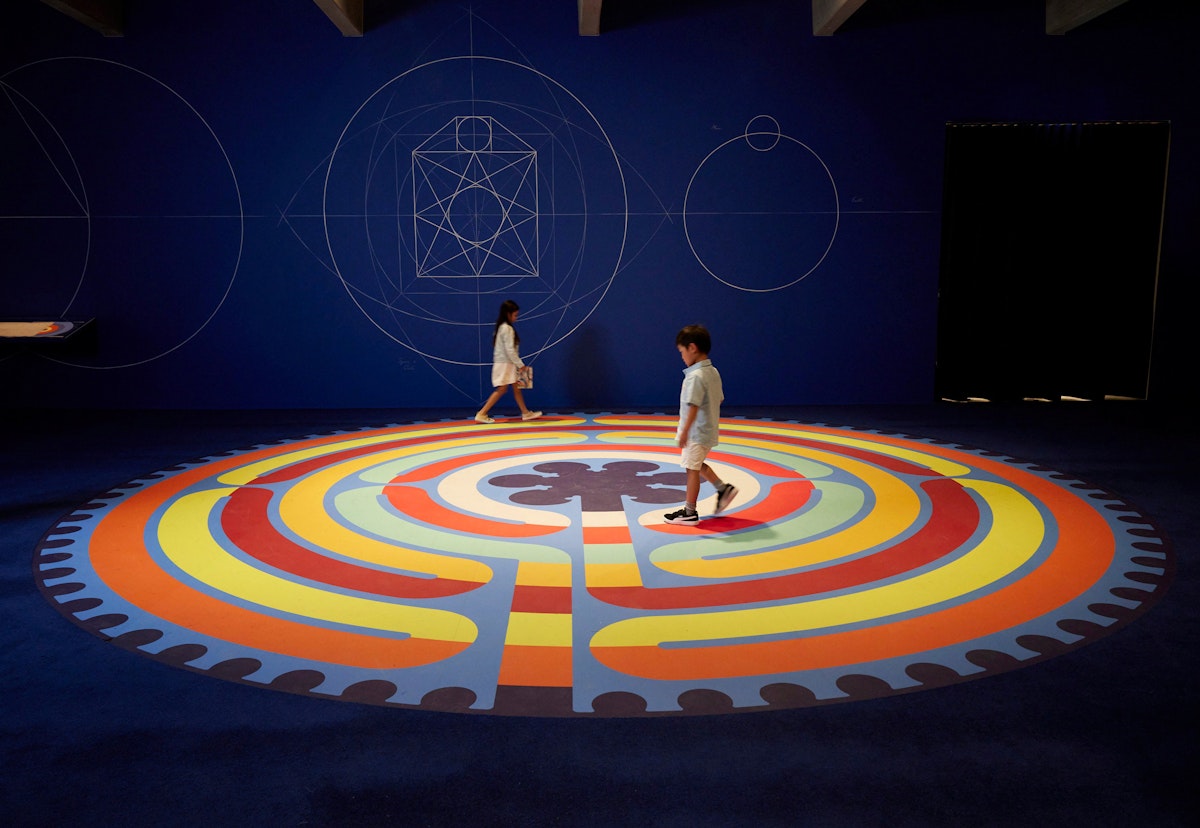 Point and Line to Plane
Experience this special space, created by artist Desmond Lazaro, within the Kandinsky exhibition.
Find out more
Visit information and accessibility

Bring your own device, with earbuds or headphones, to listen to our free audio guide in the exhibition.

This exhibition includes a specially designed family-friendly space as well as a children's trail with fun activities. Children must be supervised by an adult at all times.

Also available free for loan are aids for people with low vision, including magnifying glasses and large-print labels in printed booklets or on iPads, and enChroma glasses for people with colour vision deficiency (sometimes called colour blindness). Ask at the welcome desk at the ground level of the South Building or at the exhibition entry.

You can also download PDFs of the children's trail and large-print labels (below).

For more information about visiting, including physical access and facilities, see Plan your visit

For more information about our family and access programs, see Events
The Art Gallery of New South Wales gratefully acknowledges the support of the following major exhibition patrons: Matt Allen AM and Rowena Danziger AM.
Note: This display includes works that are protected under the Protection of Cultural Objects on Loan Act 2013. More information
Strategic sponsor
Art Gallery of New South Wales support partners