Australian prints, drawings and watercolours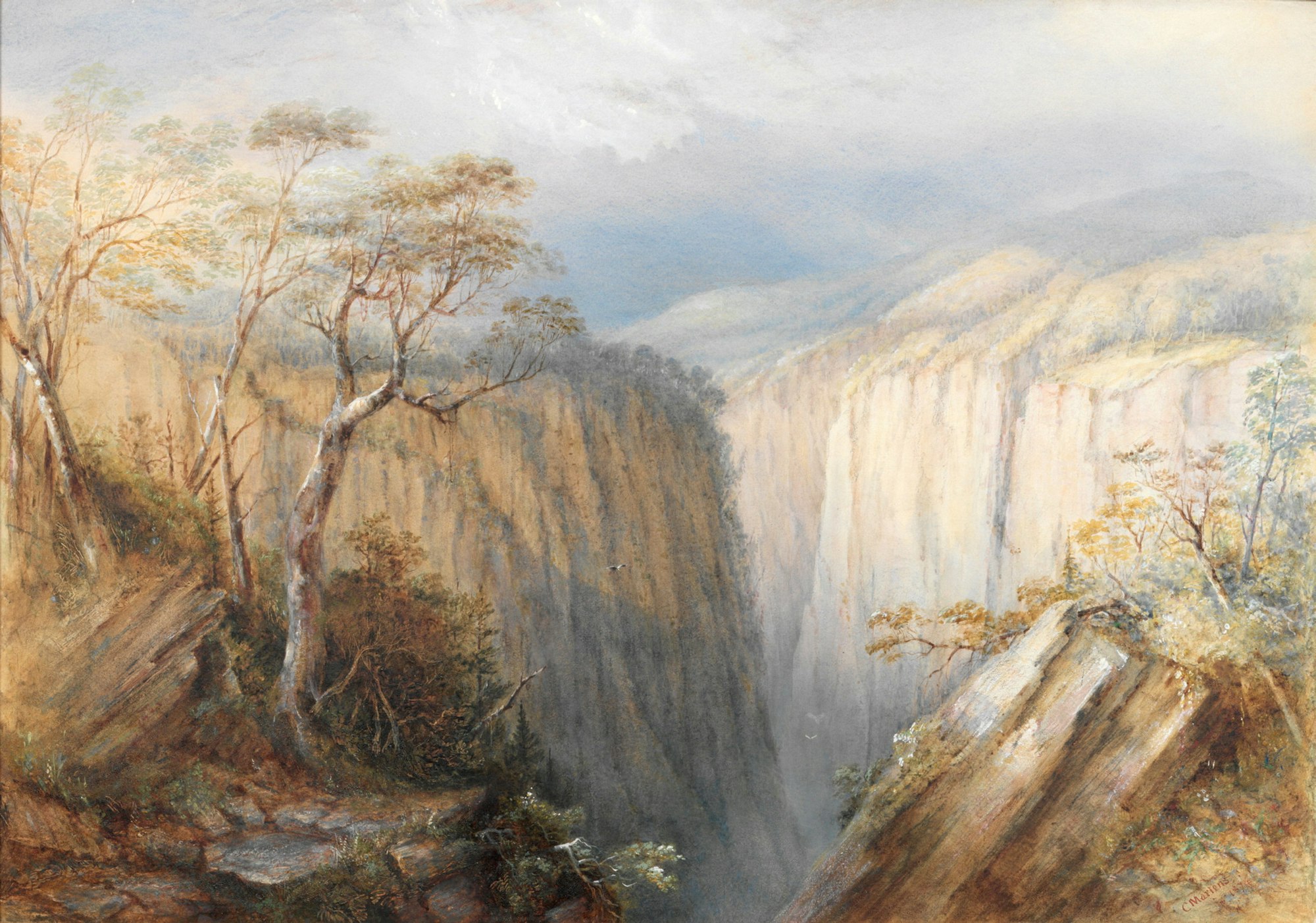 Support the Australian prints, drawings and watercolours acquisition fund by joining the Prints, Drawings and Watercolours Benefactors
The Art Gallery of New South Wales collection of Australian prints, drawings and watercolours is one of the most important in the country. 
The very first work acquired for the Gallery's collection was an Australian watercolour – Apsley Falls by Conrad Martens – commissioned by the NSW Academy of Art in 1874. From this modest beginning, significant gifts and purchases have led to the Gallery's current collection of over 14,000 Australian prints, drawings and watercolours. 
This extraordinary collection is richly varied and wide-ranging, from colonial era landscape watercolours to contemporary drawing installations. Works by historical and living artists are sought and acquired, from sketchbooks to printmaking to suites of drawings and major exhibition commissions. 
As well as being a key feature of the Gallery's exhibitions and programs, the works can be viewed year-round in the Study Room by interested members of the public, artists, students and scholars. Australian prints, drawings and watercolours remain a fundamental component of the Gallery's collection, with an active policy of acquiring works of historical and contemporary significance. 
To join and pay by cheque or EFT payment
View works from the collection