Vale Christo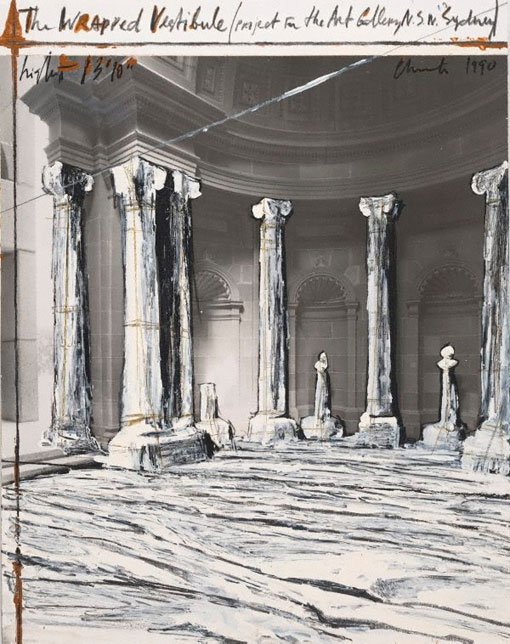 Christo Wrapped Vestibule, Project for the Art Gallery of New South Wales, Sydney 1990, Kaldor Public Art Project #2. John Kaldor Family Collection at the Art Gallery of New South Wales © Christo
As we welcome visitors into the Art Gallery of NSW's beautiful vestibule for the first time in ten weeks, we remember and mark the passing yesterday (31 May 2020) of the artist who wrapped this space so memorably in 1990 – as he did, famously, the cliffs of Sydney's Little Bay in 1969 for Wrapped coast, the first Kaldor Public Art Project.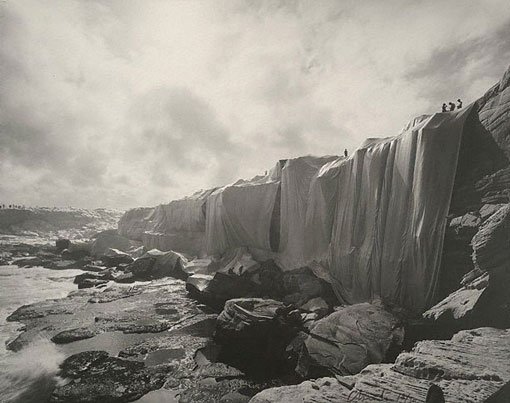 Christo (1935-2020) was a pioneering environmental artist who has a special place in Sydney's affections, and in the collection of the Art Gallery of NSW, through his works donated by John Kaldor AO.
Christo, both literally and metaphorically, helped change the landscape for contemporary art in Australia. He showed that art could be radically public and wildly ambitious; that it could be collaborative, experiential and social. He made contemporary art a subject for discussion in households, as well as galleries and universities.
John Kaldor remarked, 'Christo once said to me, a long time ago, that a project is a success when it is larger than the imagination'. At a time when openness and expansiveness seem especially precious, we salute that largeness of vision.
Hear from the artist himself in interviews recorded for the opening of our then-new contemporary galleries in 2011.
Previous post: Young trax
Next post: You're the voice

June 01 2020, 4pm
by Art Gallery of NSW blog