Our new art museum campus
Welcome to Sydney's newest landmark, where art, architecture and landscape connect.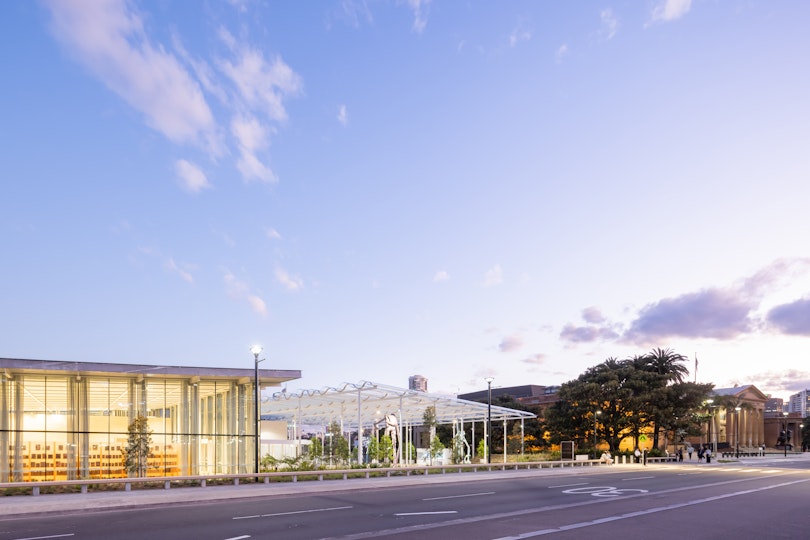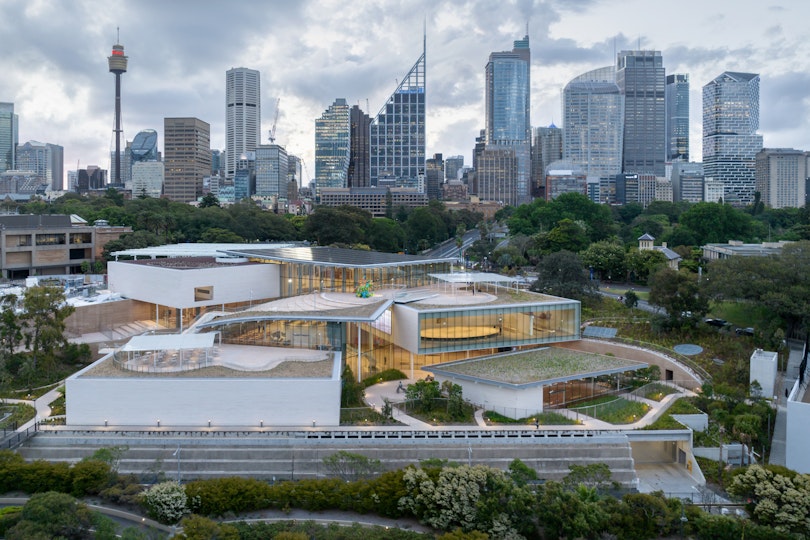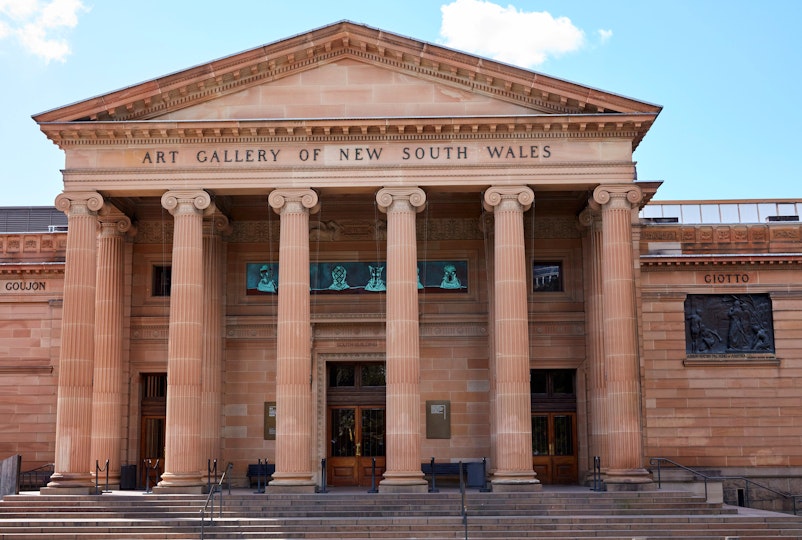 The Sydney Modern Project has transformed the Art Gallery of New South Wales into a unique art museum campus with two buildings and an art garden, on Gadigal Country, overlooking one of the world's most beautiful harbours.
From our reimagined original building, now known as the South Building, to our stunning new building, known as the North Building, you'll find art, both historical and contemporary, from across Australia and around the world, enriched by a diverse and engaging program of events.
Through art, we hope to inspire your curiosity and ignite your imagination. We invite you to explore.
The Art Gallery is a place that is everyone's to discover, where each visit creates new connections. There are spaces for reflection, creation, learning and delight – not just to look, but to think, to feel, to do.
North Building
Designed by award-winning architects SANAA, the new building is a series of light-filled pavilions and graceful outdoor terraces that step down towards Sydney Harbour. A vast rammed earth wall cuts a dramatic curve through the building. On the lowest level of the building, discover a space like no other in Sydney: a reclaimed underground fuel bunker built during World War II and previously inaccessible to the public, which is now home to the first of a series of art projects.
South Building
The Art Gallery's original building, combining the 19th-century Grand Courts with later modernist additions, has been revitalised. As well as new displays that radically reframe familiar stories, the most signficant transformations include the beautifully refurbished Members Lounge and new library and archive, which is now home to Australia's first children's art library.
Precinct map
Our opening program of exhibitions and collection displays features works by more than 900 artists, including major new site-specific art commissions.
We believe that historical and contemporary art are inextricably linked, and there is no chronological dividing line between our two buildings. However, the buildings do have different personalities, so in our original South Building you'll see historical works inflected with the contemporary, while in the new North Building the contemporary is inflected with the historical.
The first gallery you'll encounter in the North Building is Yiribana, our permanent space for the display of Aboriginal and Torres Strait Islander art. Works by Indigenous artists are also shown across the campus and an Indigenous lens has been held up to other works and displays.
The Art Gallery's new building is designed by SANAA with Architectus as executive architect. It was delivered by Infrastructure NSW with Richard Crookes Constructions as builder.