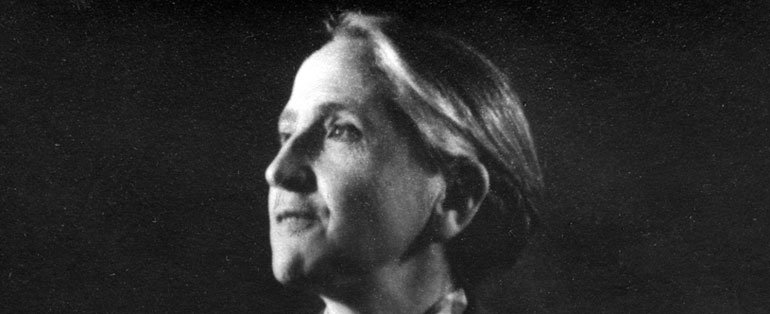 Eleonore Lange, c1940s, unknown photographer, Eleonore Lange archive, Art Gallery of New South Wales archive
Eleonore Lange archive
Eleonore Lange (1893–1990) was one of a small group of artists pursuing modernism in Sydney in the 1930s and 1940s. She is known not only for her sculpture, but also as a teacher and a writer, and for her work promoting progressive art in an environment that was largely conservative.
The Eleonore Lange archive at the Art Gallery of NSW was accumulated by Lange's colleague, the artist Frank Hinder, from personal material found after her death. It is Lange's main archival collection and roughly documents her working life. The selection reproduced online includes images of some of her works.
Overview of this archive
Archive of four boxes containing notebooks, diaries, correspondence, official records, reports and certificates, exhibition documentation, press reviews, original artworks, images of artworks, personal images and printed matter.
Dimensions: 60cm
Date: 1893–1973
Gift of Frank Hinder 1990
ARC109
About this artist
Selected items