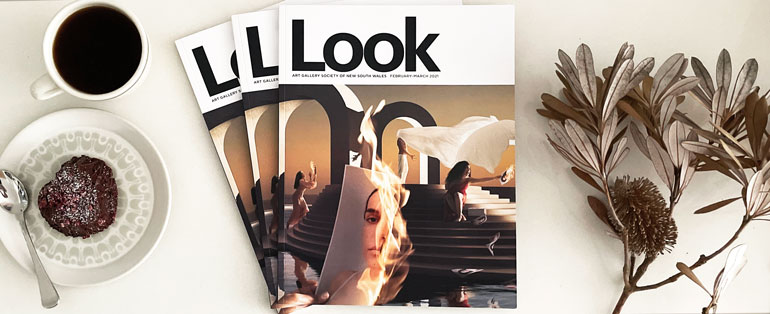 Look magazine
Your window into the Gallery and the world of the visual arts
We publish this quality bi-monthly art publication for members. According to research, it's the single most highly prized membership benefit.
Edited by respected arts journalist John Saxby, it carries a wealth of articles by curators and specialist writers, along with full-colour images and exclusive previews of Gallery exhibitions, events and acquisitions.
A printed Look magazine and At the Gallery, an exclusive eight-page events guide, is automatically mailed to members every second month (unless you tell us otherwise).
Look online
Read selected stories from past issues.