Different journeys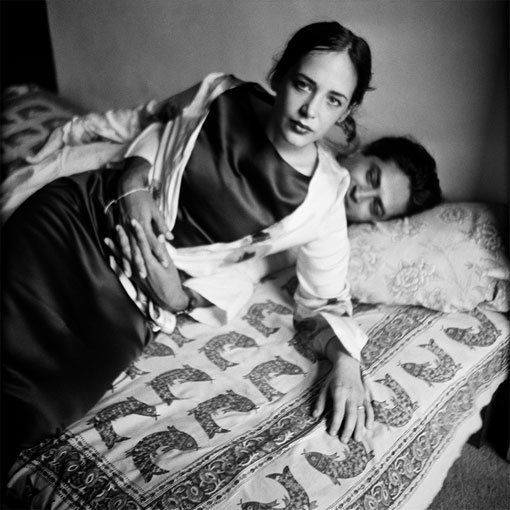 Dayanita Singh Suitcase Museum 2017-18 (detail), Art Gallery of New South Wales © Dayanita Singh
This is the last week to see the work of contemporary South Asian women artists on display in the Fearless exhibition at the Art Gallery of NSW, which we've looked at in two other posts.
Thanks to funds provided by Gallery benefactors Geoff Ainsworth AM and Johanna Featherstone, we've been able to acquire Dayanita Singh's installation for our collection.
Suitcase Museum 2017–18 was born from Singh's interest in the books, photography and archives that always surrounded her. As a young woman, she was swamped by the photographic albums and files kept by her parents. 'I was so photographed by my mother that I thought photography was one of the most irritating things to have around childhood,' said Singh.
Importantly, Singh's mother did not pressure her about her responsibility as the oldest child to look after the family business, but instead encouraged her to go out and enjoy life, and think carefully about whether she wanted to marry or not.
Singh, who was born in Delhi in 1961, studied visual communication at the National Institute of Design in Ahmedabad before moving to New York in 1987 where she studied photo journalism at the International Centre of Photography. Returning to India the following year, she worked on assignments for The Independent, The New York Times and The Times UK.
She started Suitcase Museum – and a project she calls the 'Museum of Chance' – when she was travelling. She decided rather than write letters to the friends she travelled with, she would use photographic contact sheets and make them into diaries. She used accordion-style moleskin books which could easily be transported in one's pocket, be opened up and turned into a mobile 'museum'. She then gave these away to various friends. Another influence was her interest in designing bespoke furniture such as wooden tables, cabinets and benches which she would use for her exhibitions.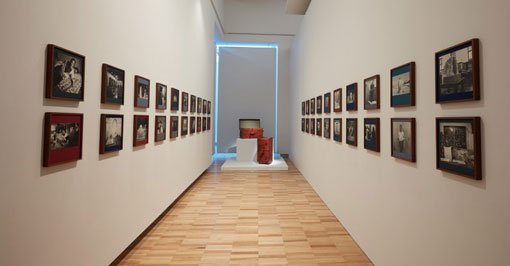 Suitcase Museum consists of 44 books each containing the same 88 black-and-white photographs which are on the back and front covers of the books stored and displayed in wooden frames. The mobility of Suitcase Museum comes in the form of two bespoke leather suitcases which hold the framed books for easy transportation and storage. The images are of places, people and events Singh has photographed over her career.
Part of the complexity of the work lies in the question of what we are looking at – is it a photograph, a book, or an object made up of a book in a handmade frame? The idea of creating a 'museum' that can be shown for a day or for weeks appeals to Singh because the work itself changes with the location as does the sequence and order of the photographs.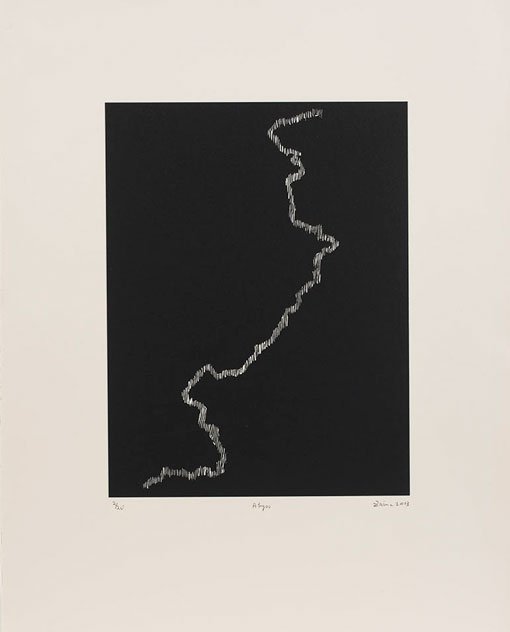 Another artist in Fearless – at 81, the most senior in the exhibition – has generously gifted one of her woodcut prints to the Gallery.
Based in New York since the 1970s, Zarina Hashmi had an early interest in architecture and her first degree was in mathematics. She learnt intaglio with English painter and printmaker Stanley William Hayter at Atelier 17 in Paris from 1964 to 1967 and later studied woodblock printing in the Tokyo studio of Toshi Yoshida in 1974.
Born in 1937 in Aligarh, India, Zarina had to relocate to Pakistan in the 1950s as a young Muslim woman.
'I think we are witnesses to the times we are living in. My interest in politics is because I am a child of the [1947] partition,' she has said. 'People were living together, and they were in such a hurry to do the partition. [British lawyer Cyril John] Radcliffe came in – he didn't know the country, he didn't know that Lahore is right next to Amritsar – he just sat at a table and drew a line, and sometimes the line goes right through a house and part of the house is in India and part of the house is in Pakistan. It is the greatest tragedy of the Indian subcontinent. I do remember it. I saw villages burning around Aligarh.'
Having seen and felt the tragedy of it all, the themes of exile, relocation, displacement, borders and memory in her work are inspired by the devastating dividing line between India and Pakistan.
Her work Abyss 2013, with its simple jagged line, contradicts the complications that were to be the future of the subcontinent. The writer Neelika Jayawardane has eloquently described Abyss: 'The zigzagging, shimmering silver line on a matte-black background appears the way a river might on a full-moon night, from an airplane; it is a route a lost traveller might follow in their blackest hour.' It is a line that could be anywhere or nowhere.
Previous post: Frank Watters gift
Next post: Vale Rosemary Madigan

January 08 2019, 9am
by Natalie Seiz
Curator of Asian art