Our new library, archive and children's art library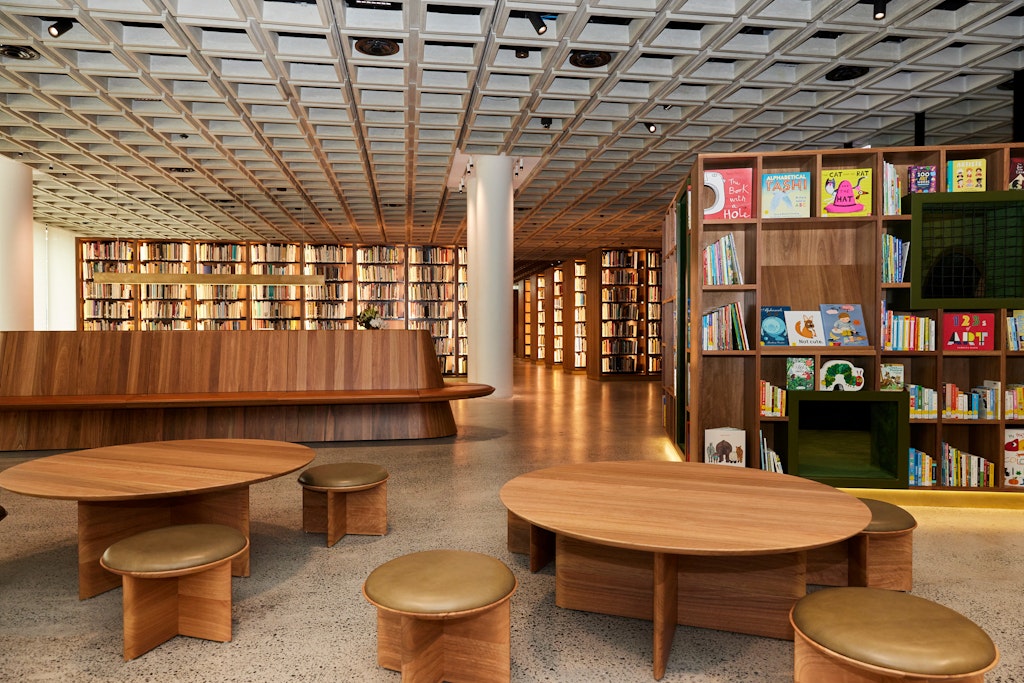 The library and archive at the Art Gallery of New South Wales has undergone the most important transformation in its history.
As part of the Sydney Modern Project, the Art Gallery's original building has been revitalised, with the library and archive rehoused in beautiful new facilities – a move that has also occasioned a rethinking of its role, services and collections.
Most significant among these is a new children's art library, the first of its kind in Australia and one of only a few in the world.
The Ashley Dawson-Damer Children's Art Library – named after the Gallery trustee whose generous gift made it possible – is colourful, light-filled and welcoming. It was designed to provide a sense of discovery and wonder, and be a place for ideas and imagination, with child-sized 'cubby houses' for reading, tables for engaged learning, and a big comfortable lounge for adults to read with kids, and older children to become absorbed in a book.
This is a place for young people and their families to drop by to enjoy a collection especially for them, including books about art and artists and books by artists. Books in languages other than English and books by First Nations authors and illustrators form an essential part of this collection, as well as books for children living with disability or who have access requirements. A hearing loop is active in these spaces, which will host a regular program of events and activities.
This idea of access and openness extends to the rest of the library, named the Edmund and Joanna Capon Research Library, in honour of our former director, who led the Art Gallery from 1978 to 2011, and his wife.
The capacity for visitors to browse the book and periodical collections on open shelves emerged as a top priority from wide consultation with artists and researchers in the planning stages. More than a few noted that creativity often involves the chance discoveries that open shelves facilitate. Over a 100,000 books and 1400 periodical titles are consequently available for browsing. One in every five items is in a language other than English and many more are bilingual.
Open access is a departure from current trends, where the cost of space has seen collections put into storage, to be accessed only on request. The open-access model, however, supports recent thinking about the role of space in shaping the experience of visitors to museums, promoting an interactive model of encounter where learning arises from meaningful experiences. This model also serves artists by providing a place and services where people can learn more about artists, in addition to our role in documenting artistic practice.
Our new library and archive is always visible through glazed walls. The library entrance is designed to encourage casual visits; no reader's card is required and an information desk is located at the entry, with the more traditional reference desk located near the impressive reading room.
To reach this reading room, you must pass through the National Art Archive and rare collections housed at the centre of the new facilities. These are enclosed for security but still visible, and have their own smaller archive study room.
In that study room is a small wooden cabinet that was commissioned by the Gallery trustees of the time to celebrate the contribution of fellow trustee Sydney Ure Smith to the Art Gallery. Ure Smith was Australia's most important art publisher and, when he retired in 1947, the cabinet held everything then published on Australian art. You can still see those books in the cabinet, but now the holdings on Australian art take up two entire floors in the double-height Joanna Capon Reading Room.
This is a tangible display of a growing confidence in Australian culture and an expanded understanding of what this encompasses. In the Ure Smith cabinet, for instance, there is hardly anything published on Aboriginal and Torres Strait Islander art and hardly anything on women artists.
The Art Gallery was famously described by artist Arthur Streeton in 1920 as a 'temple' of art. Today it aims to be more like a forum, promoting reflection and dialogue while also keeping in mind the broader responsibilities and powers of museums as social, inclusive and accessible institutions.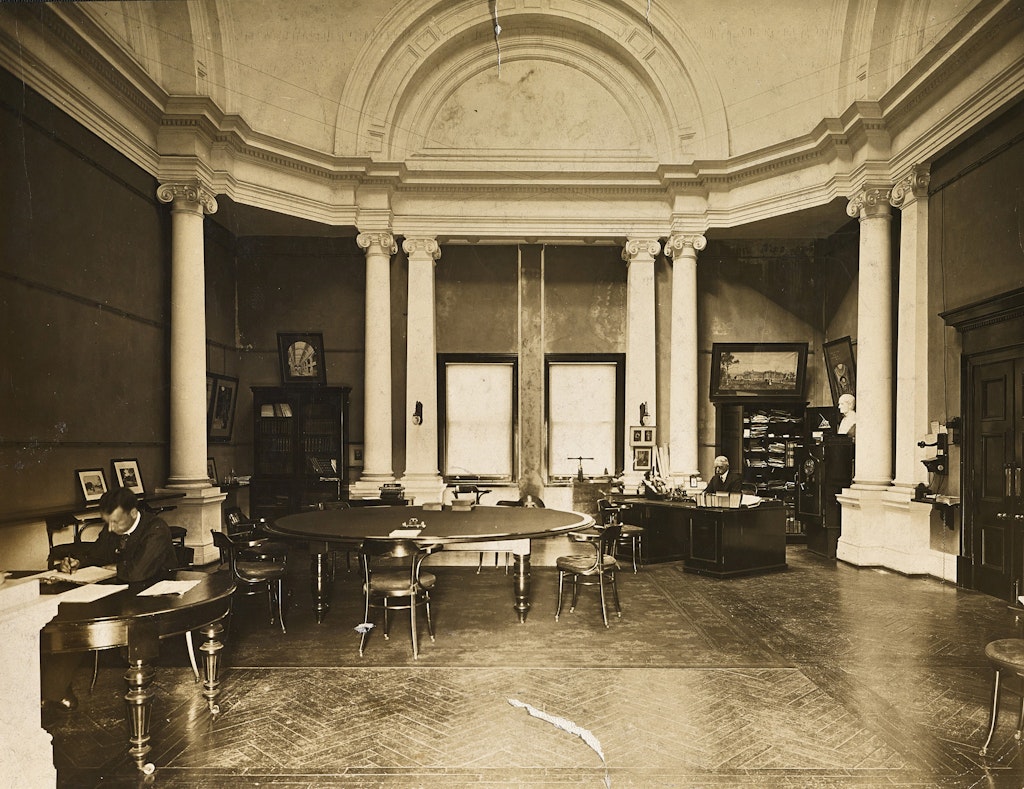 2022 marks the 50th anniversary of when our library was first made fully accessible to the public, as part of the major extensions to the Art Gallery that opened in 1972, designed by Andrew Andersons. However, the history of the library extends further.
In 1945, when Hal Missingham began as director of the Art Gallery, establishing a 'first class art library' was one of his priorities. An artist himself, he was sensitive to the desire of fellow artists to access up-to-date publications and periodicals.
In the mid 1950s, a gallery next to a prints and drawings study room was converted into a library. Artist Judy Cassab noted in her diary (now in the National Art Archive) that it was 'open every Thursday. I look at art magazines from New York, Belgium, France, Germany and Japan.' It was here that she came to see that 'the whole world has turned abstract expressionist'.
It was 1959 before the first professional librarian was appointed at the Art Gallery. At this time, our professional staff comprised merely the director and his deputy, a curator (designated as a professional assistant), a conservator and the librarian.
Eventually under under Edmund Capon, the library took on new permanent staff, doubled in size and moved twice. Under our current director, Michael Brand, it has now moved again and further increased in size.
Our world-class library, archive and children's art library can be found on lower level 3 of our historic building now known as the South Building, within the expanded art museum campus created through the Sydney Modern Project.