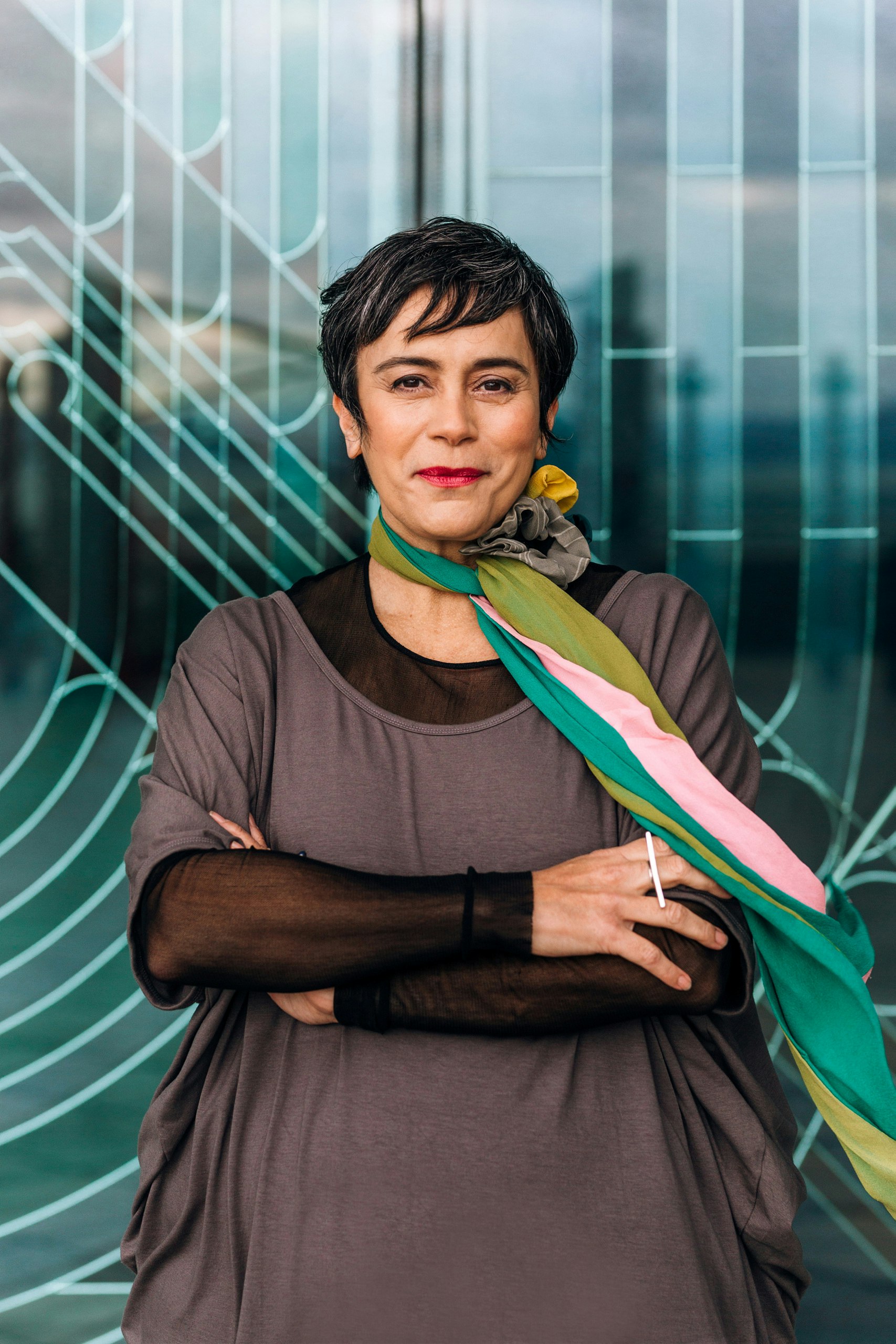 GROUNDLOOP
Māori artist Lisa Reihana (Ngā Puhi, Ngāti Hine, Ngāi Tūteauru, Ngāi Tūpoto) has created a monumental moving-image work that overlooks the central atrium of the Art Gallery of New South Wales' new building.
GROUNDLOOP takes us on a voyage across the lands, sea and skies of our region. In this new film, Lisa Reihana imagines a future where the ocean is a superhighway – an everyday connector between Indigenous voyagers from Aotearoa New Zealand and Australia; a path along which ancestral stories circulate. 
The journey begins with a smoke signal – cast from the Art Gallery's site – that reaches Reihana's familial homeland near Hokianga Harbour. Heeding this invitation, an intergenerational group of Māori, Pasifika and Indigenous Australian travellers board a waka hourua (double-hull canoe) and embark towards Sydney Harbour, which teems with giant banksia pod architecture and iridescent gadi (Xanthorrhoea or grass trees). On the shores of Woolloomooloo, on Gadigal Country, visitors and hosts come together in an exuberant celebration. 
Exemplifying the Māori proverb ka mua, ka muri ('walking backwards, into the future'), Reihana offers an indigifuturist narrative sustained by millennia-old First Nations technologies and cultural knowledge. In her world, just as watercraft course to and fro across the Tasman, so time loops.
On display:
North Building, lower level 1