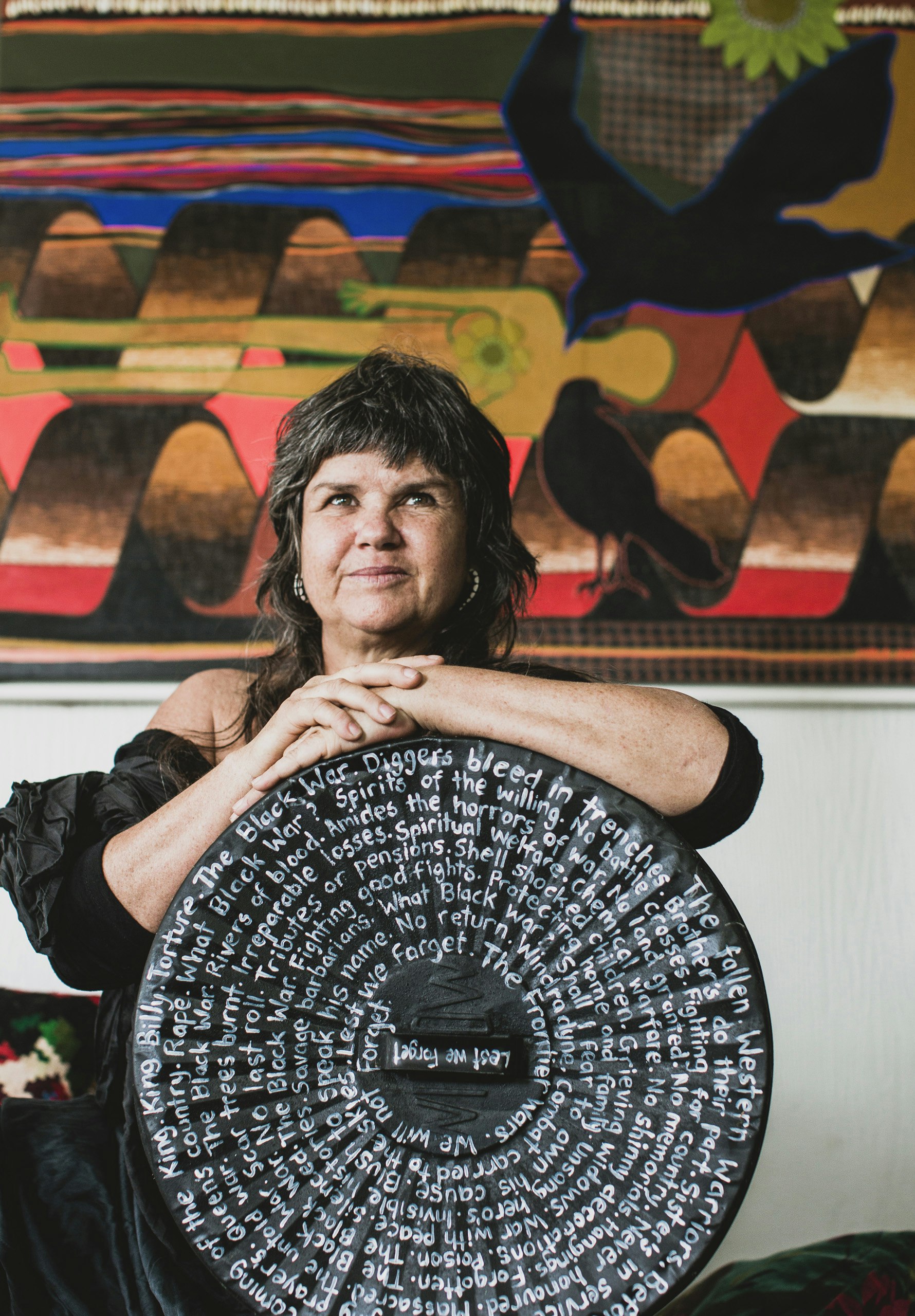 To see or not to see
The work of cross-cultural Wiradjuri woman Karla Dickens is an unflinching interrogation of post-contact Aboriginal experiences and the continuing legacies of colonialism and patriarchy. Depicting hooded figures, To see or not to see is a panel made of glass and various metals, installed above the doorway of the Art Gallery of New South Wales' historic South Building.
Dickens has used materials that nod to the nearby bronze panels on the building, to the rusty metal of Sydney humpy towns – once home to so many First Nations people, including Dickens' grandmother – and to the clear blue-green of the harbour's life-sustaining waters.
The imagery derives from hoods she first made from raw calico, and from vintage tea towels of the type her grandmother might have used. In Dickens' hands, the hoods become potent symbols of the violent silencing and enforced control that are part of the legacy left to Aboriginal women today.
From her home in Bundjalung Country (Lismore, NSW), Dickens works towards healing and change through truth-telling. She reminds us that, under the cover of these hoods, 'the hooded are still bearing witness'.
On display:
South Building, portico