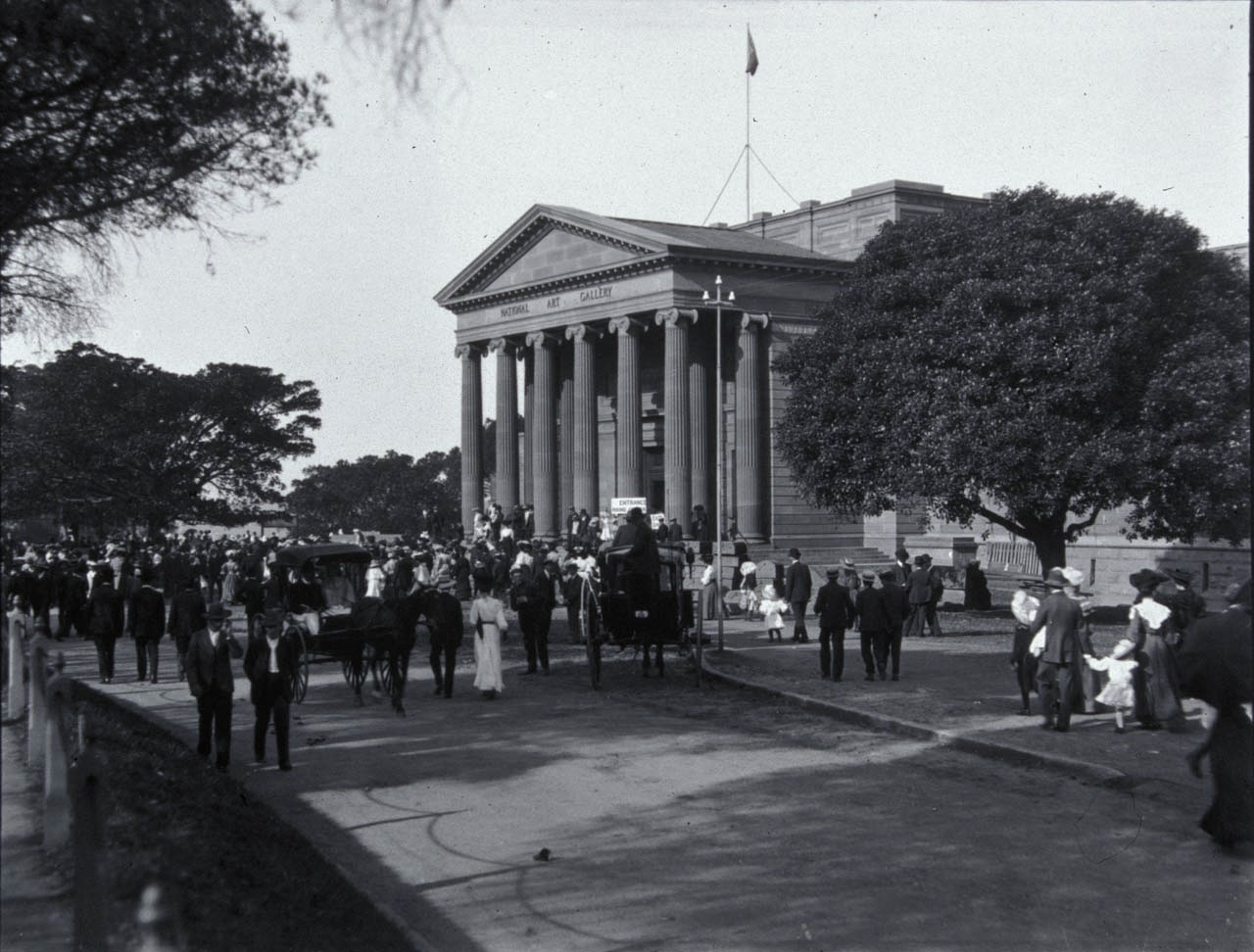 The Art Gallery of New South Wales began without a collection and without a building on 24 April 1871 when a group of 30 art-loving citizens established a society to support artists and promote knowledge and enjoyment of art in the wider community. In 1874 they secured government support for their project and by 1880 they had their own dedicated building, the first of its kind in Australia.
More than 150 years on from that foundation, after changes in name and location, the Art Gallery continues to play a vital role in the cultural life of the state and the nation. We are a cherished public art museum, not only by the artists and visitors who are at the core of our existence, but by all who have been enriched by our art collections, exhibitions and programs.
As we look forward to an exciting future, we also look back at the Art Gallery's rich and varied past.