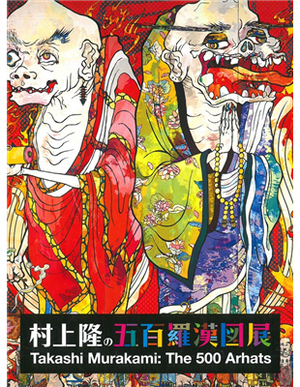 Takashi Murakami: The 500 Arhats
written by Takashi Murakami
Kaikai Kiki | ISBN 9784582206845
Hardback
$98.00
Member's price: $88.20
Usually ships within 2–11 business days.
Takashi Murakami is known as one of the most internationally acclaimed contemporary artists working today. In addition to his retrospective, which began at the Museum of Contemporary Art, Los Angeles, and later traveled to prominent museums around the world, he has held large-scale installations in a number of venues such as the Palace of Versailles and the Rockefeller Center, astounding the global audience with the massive scale and polished quality of the works.
This title documents his highly anticipated solo exhibition in Japan, Murakami's 100-meter-long painting, The 500 Arhats, one of the largest paintings ever produced in global art history. The work was created as a token of gratitude to the nation of Qatar, one of the first to offer assistance in the wake of the 2011 Great East Japan Earthquake and Tsunami, and was unveiled in Doha in 2012. This catalogue documents Murakami's exhibition, The 500 Arhats and a number of new works in which he continues to offer up new challenges to the history of contemporary art. This exhibition will be an opportunity to encounter Murakami as a mature artist working with astonishing scale, energy, and artistic accomplishment.
Artist: Takashi Murakami
Similar items