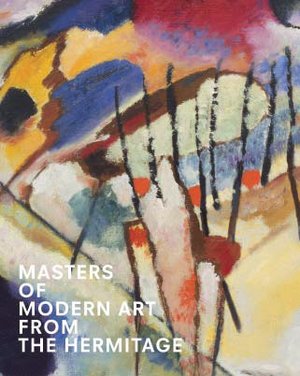 Masters of Modern Art from the Hermitage
Art Gallery of NSW | ISBN 9781741741421
Hardback – 200 pages
$39.95
Usually ships within 2–11 business days.
Drawn from the world‐renowned collection of The State Hermitage Museum in St Petersburg, the exhibition and catalogue present artworks from one of the most innovative and vibrant chapters in the history of western art.Written by Hermitage curators Albert Kostenevich and Mikhail Dedinkin, it includes illustrations of and entries on each of the 65 paintings from the Hermitage as well as many comparative images from the Hermitage and other collections.
Included are many of the towering figures of modern art such as world‐renowned French painters Cézanne, Matisse, Picasso and Gauguin, and their equally celebrated Russian contemporaries such as Malevich and Kandinsky.
The majority of the works were collected by two visionary Russians, Sergey Shchukin and Ivan Morozov.
These Moscow‐based merchants whose fascinating story is recounted in Albert Kostenevich's essay  began acquiring modern French art in the late 1800s in Paris, and went on to assemble two of the finest collections of their kind.
Dimensions:
21.5cm wide
27.0cm high

Similar items