International Day of People with Disability 2023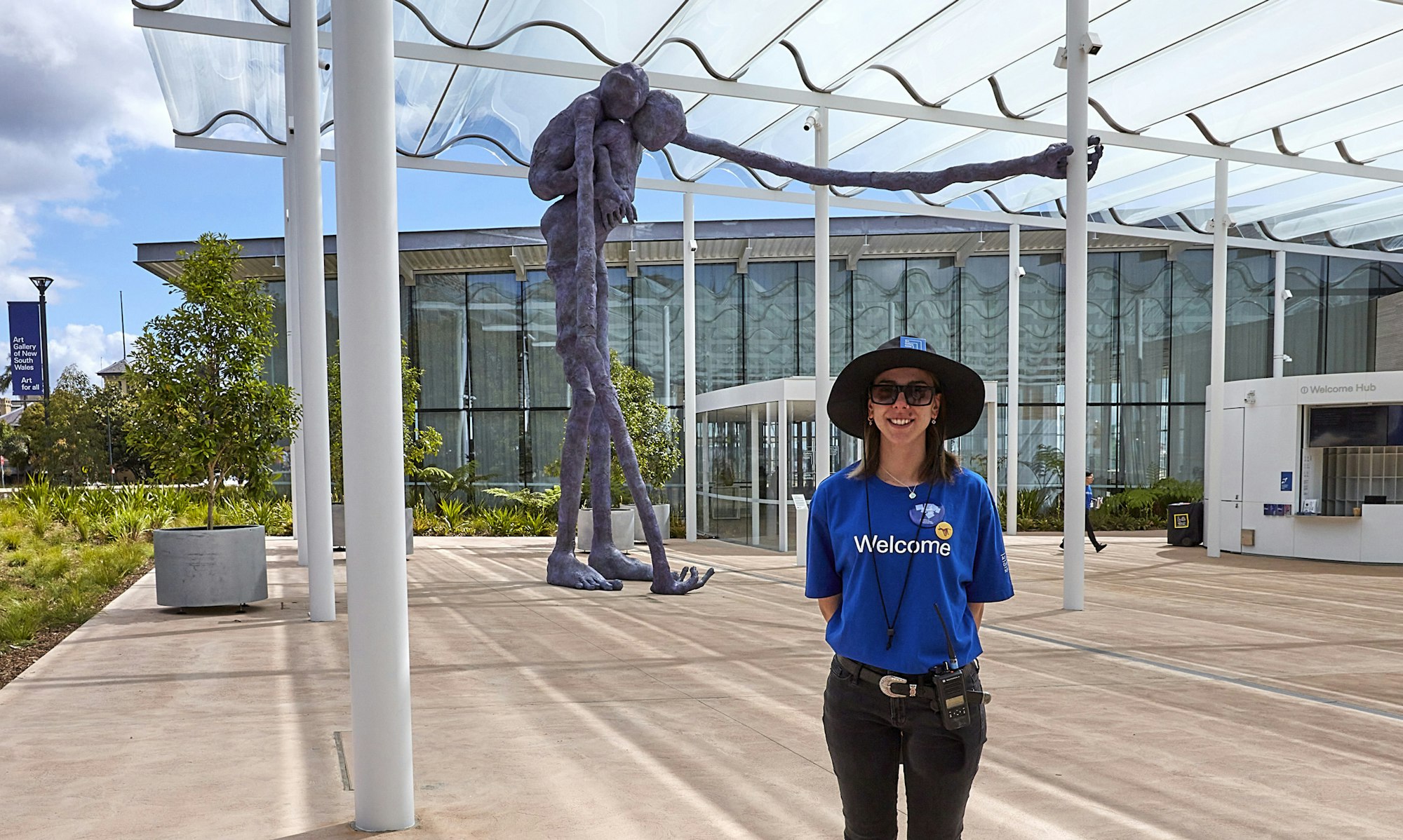 Join us at the Art Gallery of New South Wales for a series of events celebrating inclusion and diversity.
Our program in association with the International Day of People with Disability (which is held on 3 December each year) includes two Art After Hours on 15 and 22 November 2023.
On 15 November, take part in an origama card-making workshop with artists emoeba h♡rtbridge and Bonnie Huang or a tarot reading with Mr Arcane (Adam Jones from Little Orange Studio), and join artists Tara Johns and Sue Jo Wright as they discuss their art practice.
On 22 November, the presentation of the National Arts and Disability Early Career Award 2023 is followed by a manga and comics workshop with artist Blake Thomas and talks by artists Martha Marlow and Angie Gota, with Mr Arcane again holding tarot reading sessions.
There's also sensory-friendly early access to the Kandinsky exhibition on 25 November 2023, and our regular scheduled access programs for November.
Engage in artist-led talks, workshops and performances, and find out how the arts can champion diverse voices and lived experiences.
Events list
Past events
Art After Hours

Sensory-friendly Art After Hours

North Building

Wednesday 15 November 2023
5–10pm

Free, no bookings required

Art After Hours

Art After Hours

Celebrating International Day of People with Disability

Wednesday 22 November 2023
5–10pm

Free

Access program

Sensory-friendly early entry

Kandinsky

Saturday 25 November 2023
9am

Charges apply

Tour series: Auslan tours

Auslan tour

November

Sunday 26 November 2023
1.30pm

Free, bookings required

Tour series: Audio-description tours

Audio-description tour

November

Wednesday 8 and Saturday 11 November 2023
1.30pm

Free, bookings required

Workshop/demonstration series: Art and Dementia visits

Art and Dementia visits

November

Friday 24 November 2023
11am

Free, bookings required

Access program series: Art and Dementia online

Art and Dementia online

November

Thursday 16 November 2023
11am

Free, bookings required