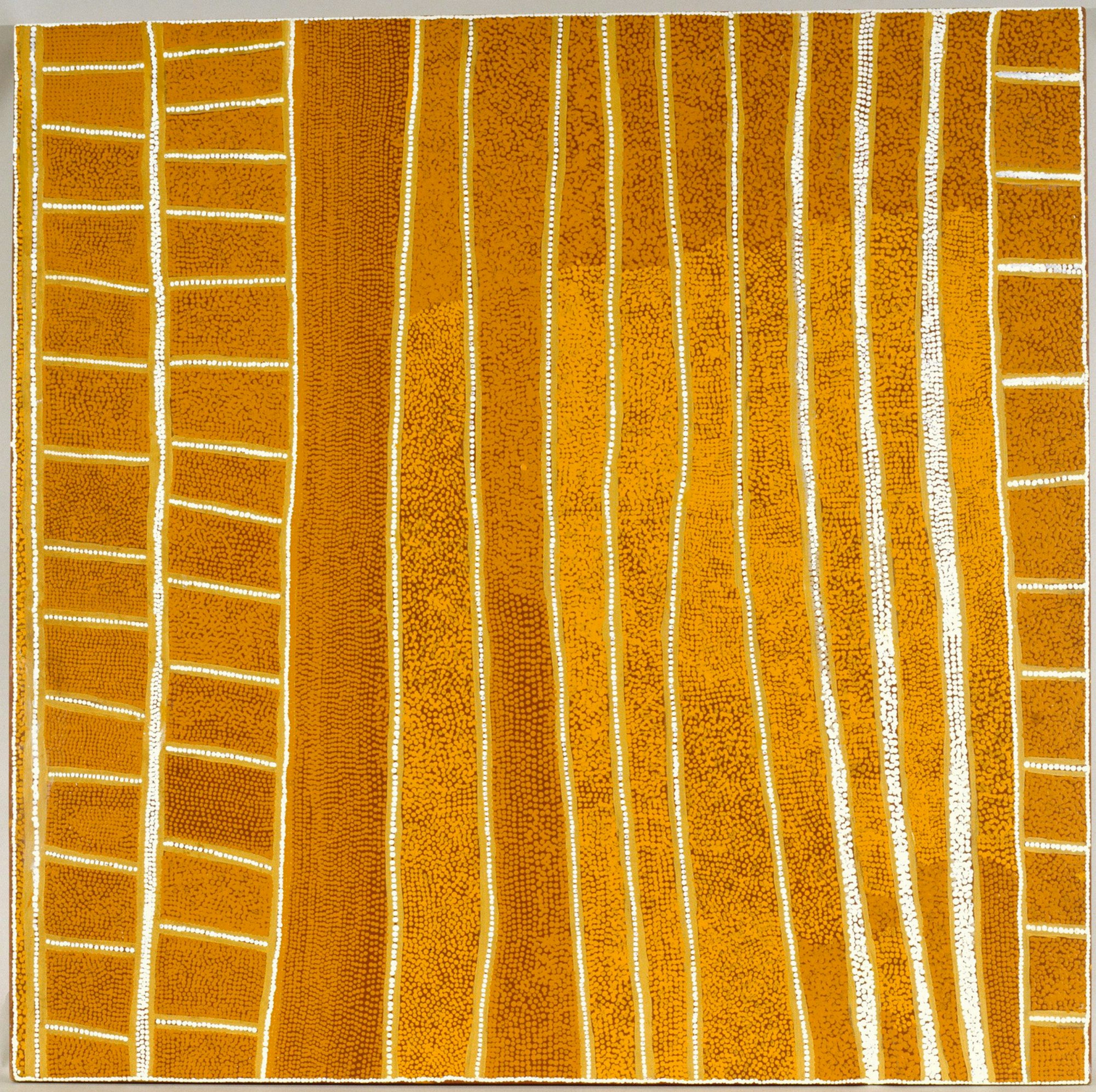 A celebration of leading Pintupi artists and their enduring legacy
Alongside the major exhibition Papunya Tula: Genesis and Genius in 2000, the Art Gallery of New South Wales worked with a number of organisations to realise the Western Desert Dialysis Appeal. Leading Pintupi artists were the driving force behind the appeal, creating and donating large-scale collaborative canvases to raise significant funds leading to the establishment of the Purple House. This exhibition celebrates these artists and their enduring legacy.
The Purple House is an Aboriginal, community-controlled health service. It began in response to a number of Pintupi and Luritja people from the Western Desert having to leave their Country and families for treatment for end-stage renal care. To keep families together and culture strong, the Purple House provides dialysis care in remote communities as well as operating a mobile dialysis unit called the Purple Truck. While it began in the Western Desert, the organisation now services communities across the Northern Territory and into Western Australia and South Australia.