Sol LeWitt
Affinities and Resonances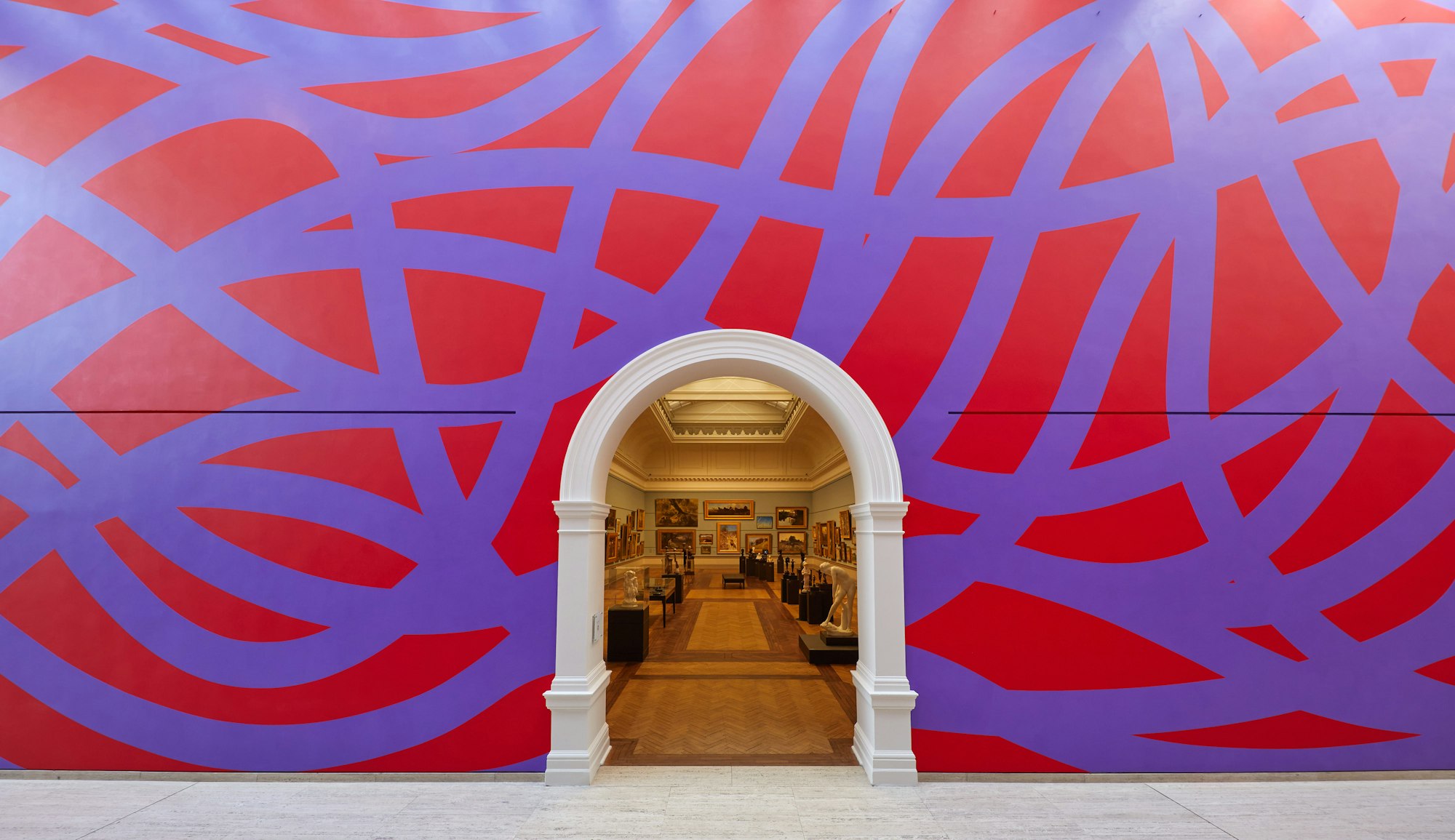 Discover the affinities and resonances between one of the 20th century's most influential artists, Australian Central Desert painting, and contemporary American and Aboriginal musicians
Sol LeWitt
Affinities and Resonances
27 August 2022 – 12 February 2023
Art Gallery of New South Wales
South Building
Ground level, Kaldor Hall
Sol LeWitt (1928–2007) was a pivotal figure in 20th-century American art whose ideas continue to have an impact on artists around the world. Many of his artworks were conceived as sets of instructions that could be executed by others. He often likened his process to that of a composer whose music acquired subtle differences with each new performance. 
This exhibition, presented in collaboration with Kaldor Public Art Projects, places LeWitt's work in conversation with paintings by Anmatyerr artists Emily Kame Kngwarreye and Gloria Tamerre Petyarre.
It also introduces three musical commissions, each developed collaboratively by an American musician and an Aboriginal musician: Chuck Johnson and JWPATON; Steve Gunn and amby downs; and Claire Rousay and E Fishpool.
LeWitt's enormous Wall drawing #955, Loopy Doopy (red and purple) 2000 is installed in the Kaldor Hall on the ground level of the Art Gallery of New South Wales' historic South Building. It reveals the influence Australian Central Desert painters had on his practice, including Kngwarreye, whose work he first encountered at the Venice Biennale in 1997. LeWitt described feeling a 'great affinity' for Kngwarreye's work and went on to become an avid collector of paintings by her, Petyarre and other Central Desert artists. 
Sol LeWitt: Affinities and Resonances explores the connections between these seemingly disparate art-making traditions while also examining the processes of creation and collaboration through three musical works composed in response to Loopy Doopy (red and purple).
Also on display is LeWitt's Wall drawing 388 in the 20th-century galleries on lower level 1.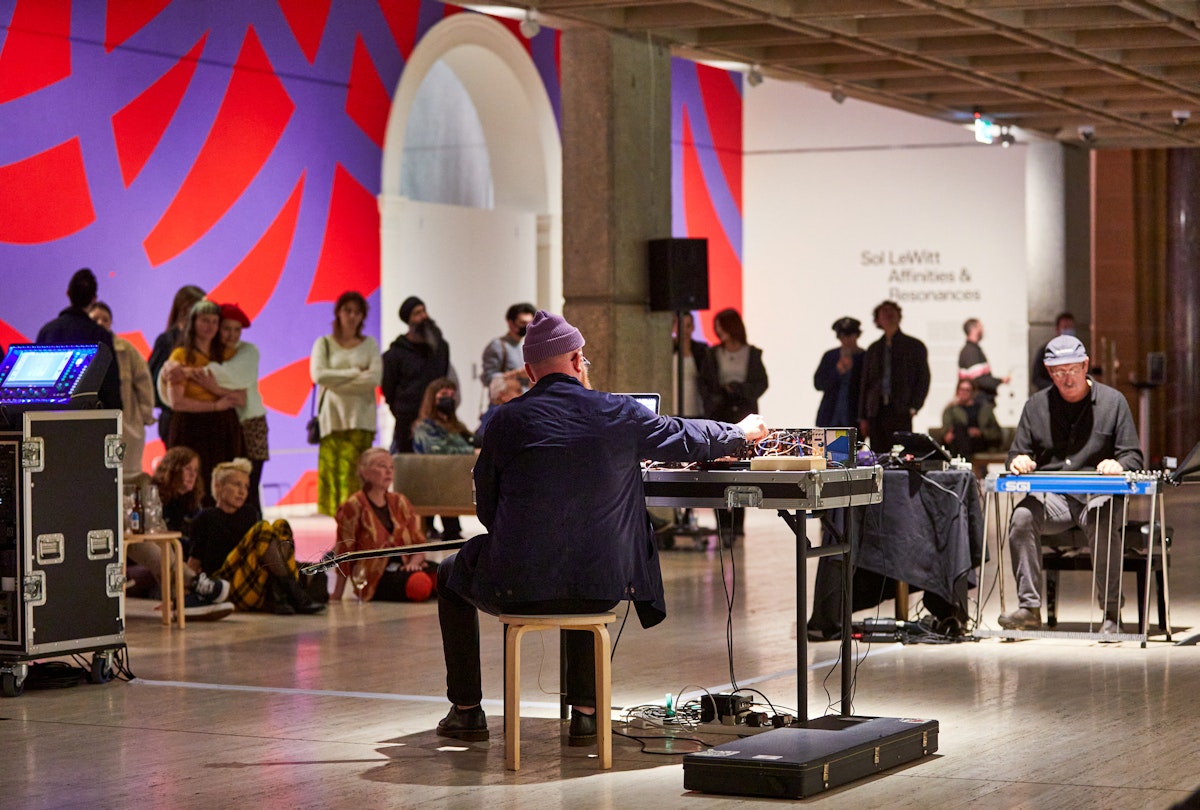 Resonances
Discover the music commissions, when to see a performance and how to listen online.
Find out more