Brett Whiteley
Eternity is Now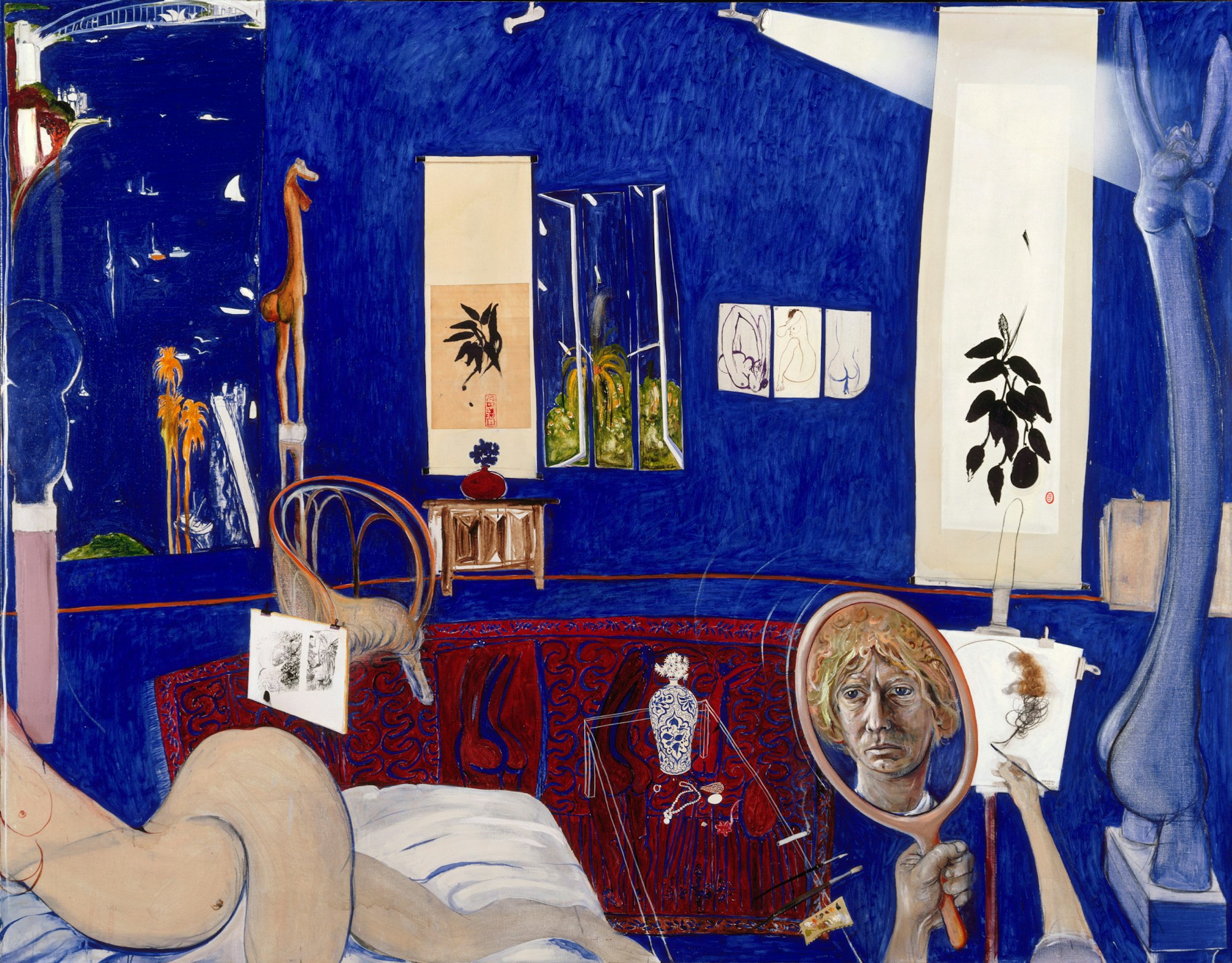 Traverses Brett Whiteley's work through portraiture and the human form, and explores the artist's perpetual curiosity and experimentation
Eternity is Now at the Brett Whiteley Studio begins with a display of self-portraits, depicting Whiteley from age 16 to the final years of his life. In major works including Alchemy 1972–73 and Self-portrait in the studio 1976, Whiteley used self-portraiture to probe the complexity of his inner world and consider his own mortality.
Also included in the display are paintings and drawings from the Bathroom series of 1963–64, an important body of work that resolved Whiteley's return from abstract painting to figuration. Two significant 1963 paintings, The blue bathroom and Nude beside the basin, are for the first time being publicly exhibited in Australia.
On the upper level of the Studio, we're transported to New York City, where Whiteley lived and worked from late 1967 to 1969. The pages from New York sketchbooks and paintings including New York 1 1968 and Vietnam Fug Get It (War veteran) 1971 convey how intensely Whiteley was affected by the social and political upheaval of the times. They also illustrate his fascination with a rapidly developing media culture that was changing how information was distributed and consumed.
Whiteley's lifelong love of music permeates his art. Through gesture and line, he expressed the energy of his musical heroes  such as Ravi Shankar and Bob Dylan. Music from Whiteley's extensive collection of records, tapes and CDs is played in the Studio space.