The Aquilizan Studio
Making it Home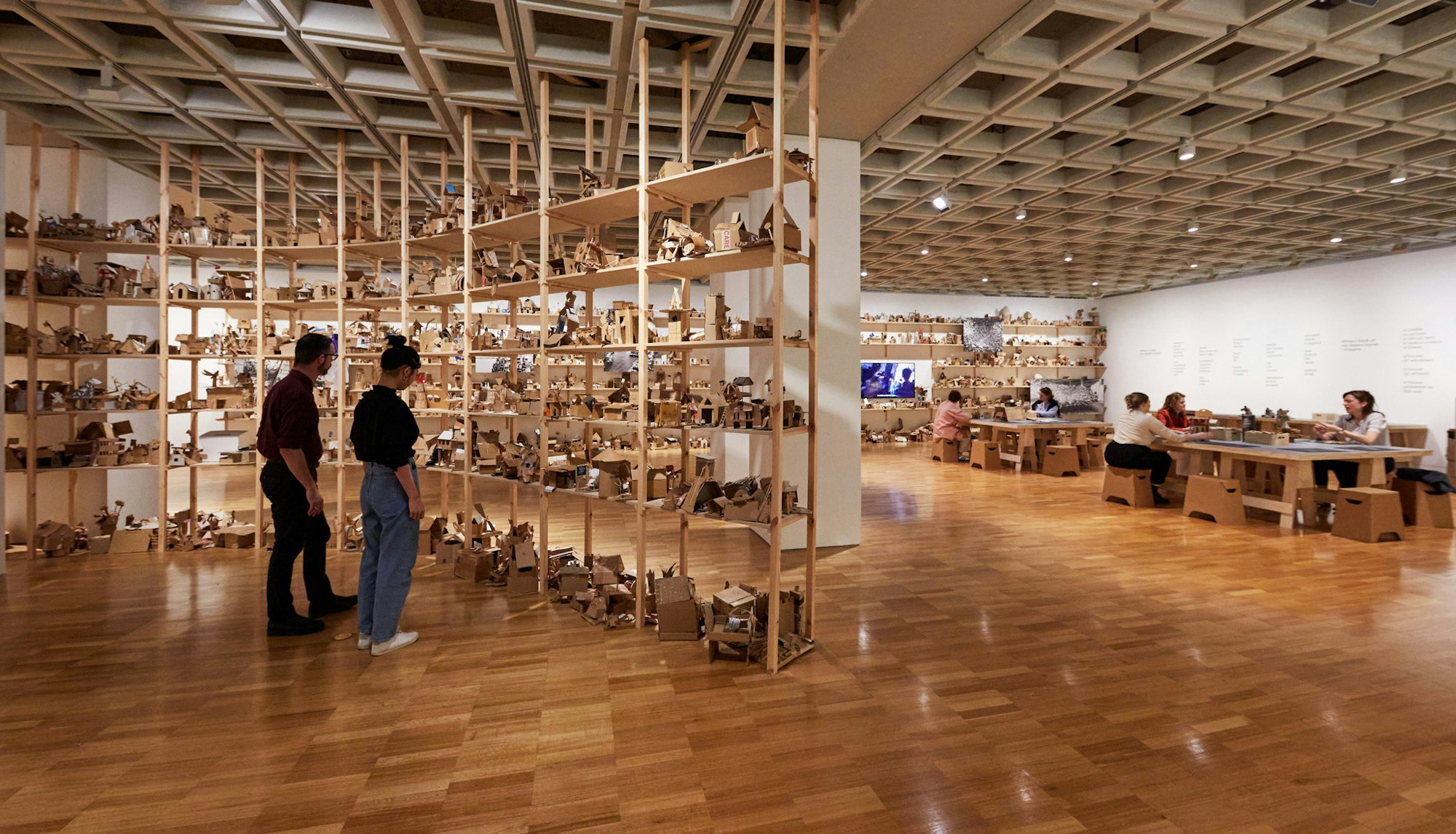 The Aquilizan Studio
Making it Home
26 April 2022 – 22 January 2023
Art Gallery of New South Wales
Alfredo and Isabel Aquilizan are creating one of their impressively scaled cardboard sculptures for the opening of the Art Gallery of New South Wales' new building.
Living between the Philippines and Australia, the artists have drawn on their own story of migration to forge an art practice dedicated to understanding the shifting, varied and often complicated meanings of home. They are inspired by the power of collective action and create spaces where people can come together through a process of art-making.
In a project titled Making it Home, selected school and community groups have been invited to create their own cardboard 'dream homes', which may become part of the Aquilizans' sculpture and its new speculative neighbourhood in the new building, known as the North Building. Their constructions are on display in the studio space on lower level 2 in the Art Gallery's historic South Building, and the final sculpture will be displayed within the exhibition Dreamhome: Stories of Art and Shelter when it opens on 3 December 2022.
There are also opportunities for Art Gallery visitors to participate in workshops. Check our event listing for the latest details.