23rd Biennale of Sydney
rīvus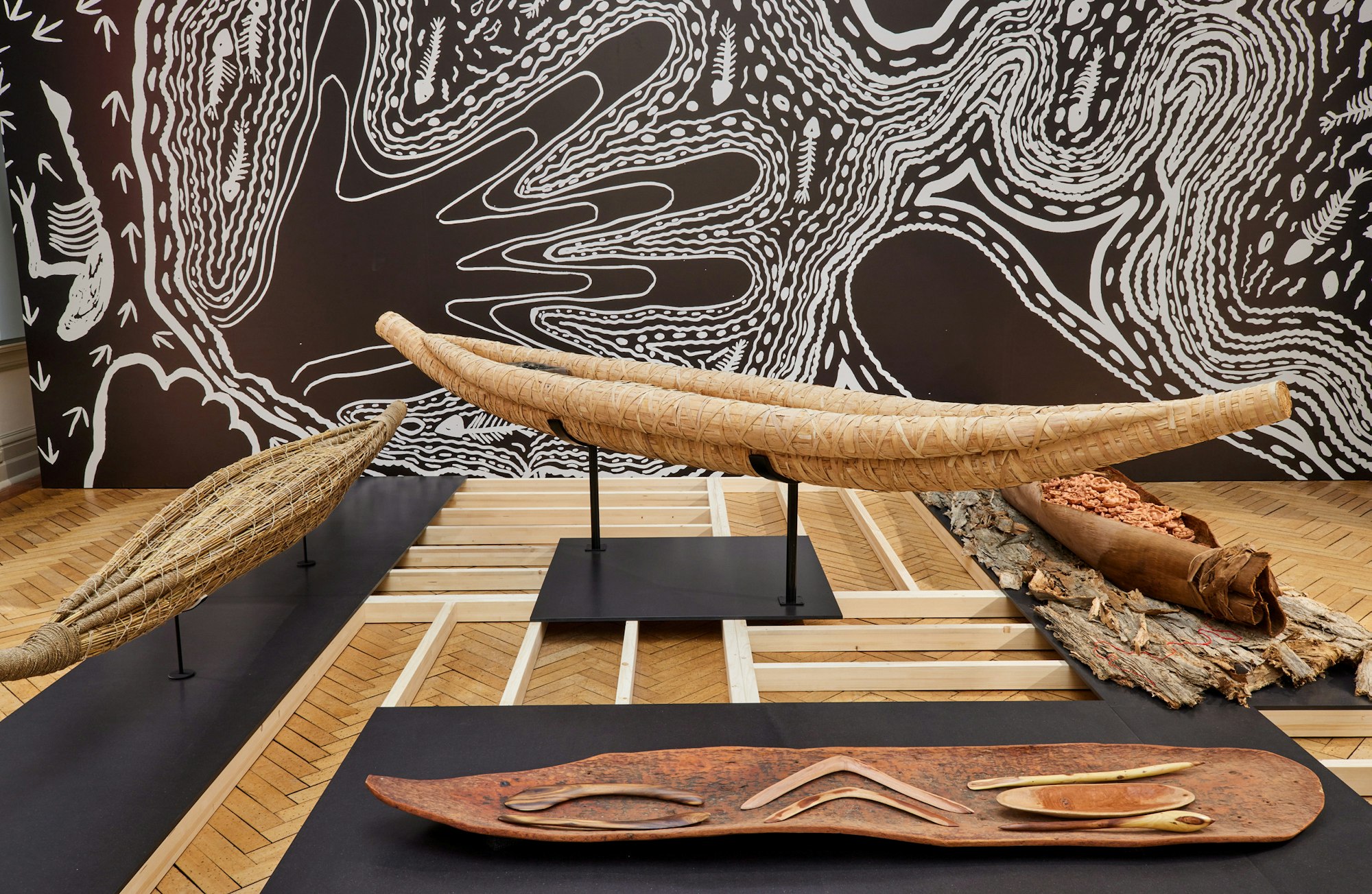 A major international contemporary art event
23rd Biennale of Sydney
rīvus
12 March – 13 June 2022
Vestibule
John Kaldor Family Hall
Grand Courts
Art Gallery of NSW
Rivers, wetlands and other salt and freshwater ecosystems feature in the 23rd Biennale of Sydney (2022), titled rīvus, as dynamic living systems with varying degrees of political agency. Rivers are the sediment of culture. They are givers of life, routes of communication and places of ritual, but also sewers and mass graves. They are witnesses and archives, our memory. They have also been co-opted as natural avenues for the colonial enterprise, becoming sites of violent conflict driven by greed, exploitation and the thirst to possess. Indeed, the Latin root rīvus, meaning a brook or stream, is also at the origin of the word 'rivalry'. 
Indigenous knowledges have long understood non-human entities as living ancestral beings with a right to life that must be protected. But only recently have animals, plants, mountains and bodies of water been granted legal personhood. If we could recognise them as individual beings, what might they say?
rīvus proposes a contemplative, conceptual wetland at the Art Gallery of New South Wales. The participants offer visions of rewilding and caring for Country in the entrance court and the vestibule, and in a quiet space in the Grand Courts amid the works of 19th- and early 20th-century Australian artists.
Anchored in ancestral technologies and critical Indigenous knowledges, the works in rīvus present an urgent call for the regeneration of and greater connection to Country, and the need to recalibrate and reassess our environmental impact. This wetland connects participants whose practices are underpinned by tireless and enduring activism, community leadership and custodianship. Active community participation plays an integral role in the creation of these works and in the rewilding of both virtual and real ecosystems.
The curatorium
José Roca, artistic director, 23rd Biennale of Sydney
with Paschal Daantos Berry, Anna Davis, Hannah Donnelly and Talia Linz
Participants at the Art Gallery of NSW
Ackroyd & Harvey

Badger Bates

Baaka river

Senior Craftsman Rex Greeno and son Dean Greeno

Sheroanawe Hakihiiwe

John Kelly and Rena Shein

Naziha Mestaoui

Mike Parr
The Art Gallery of New South Wales is one of several venues.