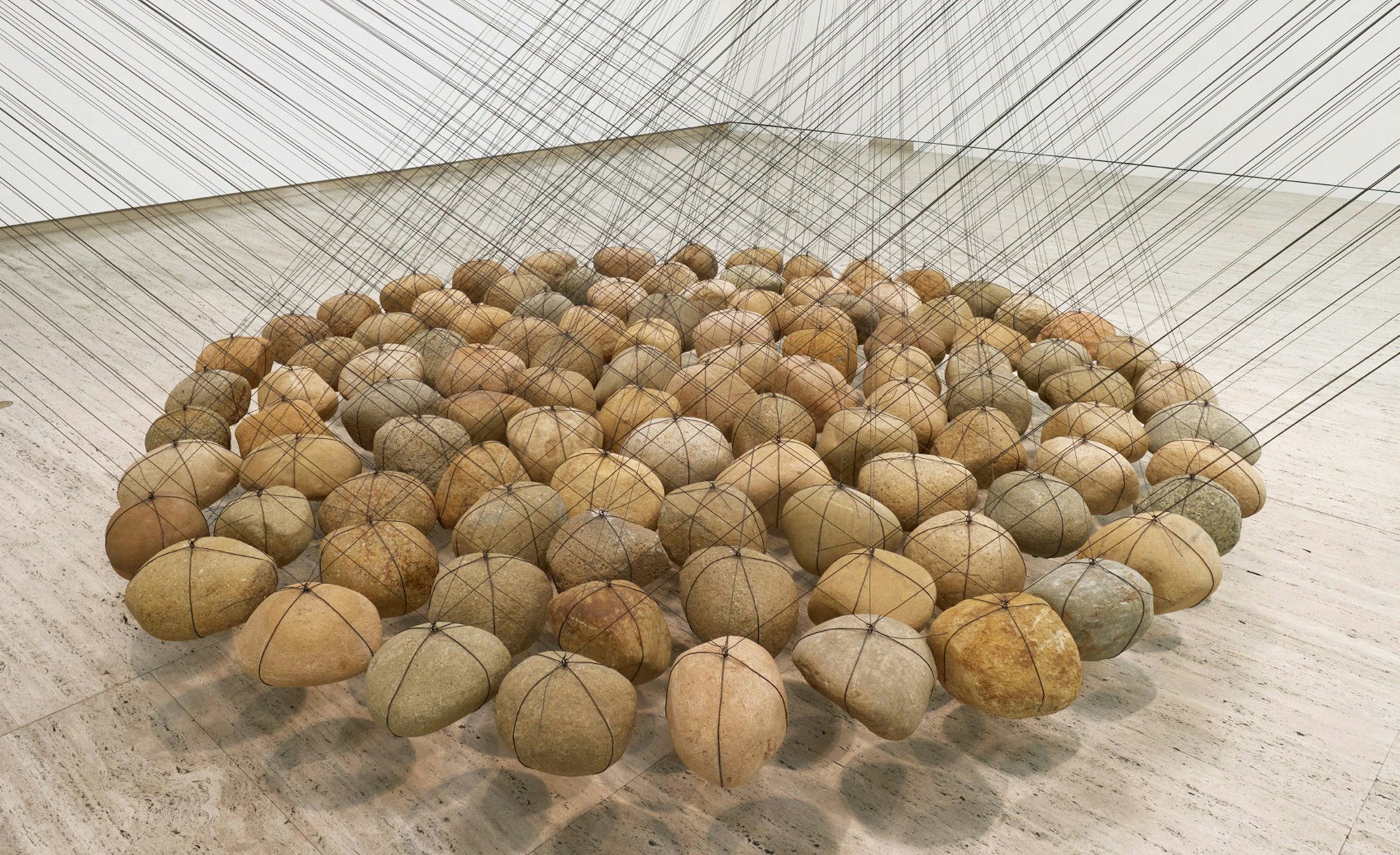 Explore the ways in which ideas and images resonate between cultures and across time
20th-century galleries
Ongoing
Art Gallery of New South Wales
Showcasing works from our Australian and international collections, the 20th-century galleries in the refurbished 1972 wing of the Art Gallery of New South Wales' historic South Building highlight the connections and distinctions between local artists and broader global developments over some of the most tumultuous, exciting and innovative decades in art and human history.
The galleries on the ground level focus on works from the first half of the 20th century, while those on the floor below are mostly from the 1960s to the end of the century. Broadly chronological, the displays reveal varied artistic responses to complex conditions of the modern era, and also demonstrate how the art of the past continues to resonate in our present.
Above all, the selection and juxtaposition of artworks seek to follow the lead of artists, whose diverse perspectives transcend both chronology and borders, as they relate open-spirited stories of art. Works by Aboriginal artists emerge throughout as crucial catalysts, helping to reframe Australian history and its global connections, its deep past and its manifold futures. Highlights include the Pukumani grave posts created by Tiwi artists in 1958, and a 1977 painting by seminal Papunya artist Kaapa Tjampitjinpa.
International moderns Wassily Kandinsky, Pablo Picasso and more join Australian icons Grace Crowley, Russell Drysdale, Sidney Nolan and Roland Wakelin, and later the stellar global mix includes Hoda Afshar, Mark Bradford, Judy Chicago, Rosalie Gascoigne, Tracey Moffatt and Frank Stella. Key works by Asian artists such as Xiao Lu and I Nyoman Masriadi appear along with major works by artists from our immediate neighbourhood, such as the vibrant suite of drawings from Papua New Guinean collective Haus Yuriyal.
For the first time, major historical moving-image works such as The story of the Kelly Gang 1906 connect with other artforms, while experimental films by leading figures such as Len Lye reveal the interdisciplinary shift in artists' practices over the century.
A crowd favourite returns in Sydney sculptor Ken Unsworth's Suspended stone circle II, which features in the newly reopened double-height atrium.