Film series: Zany, cute, interesting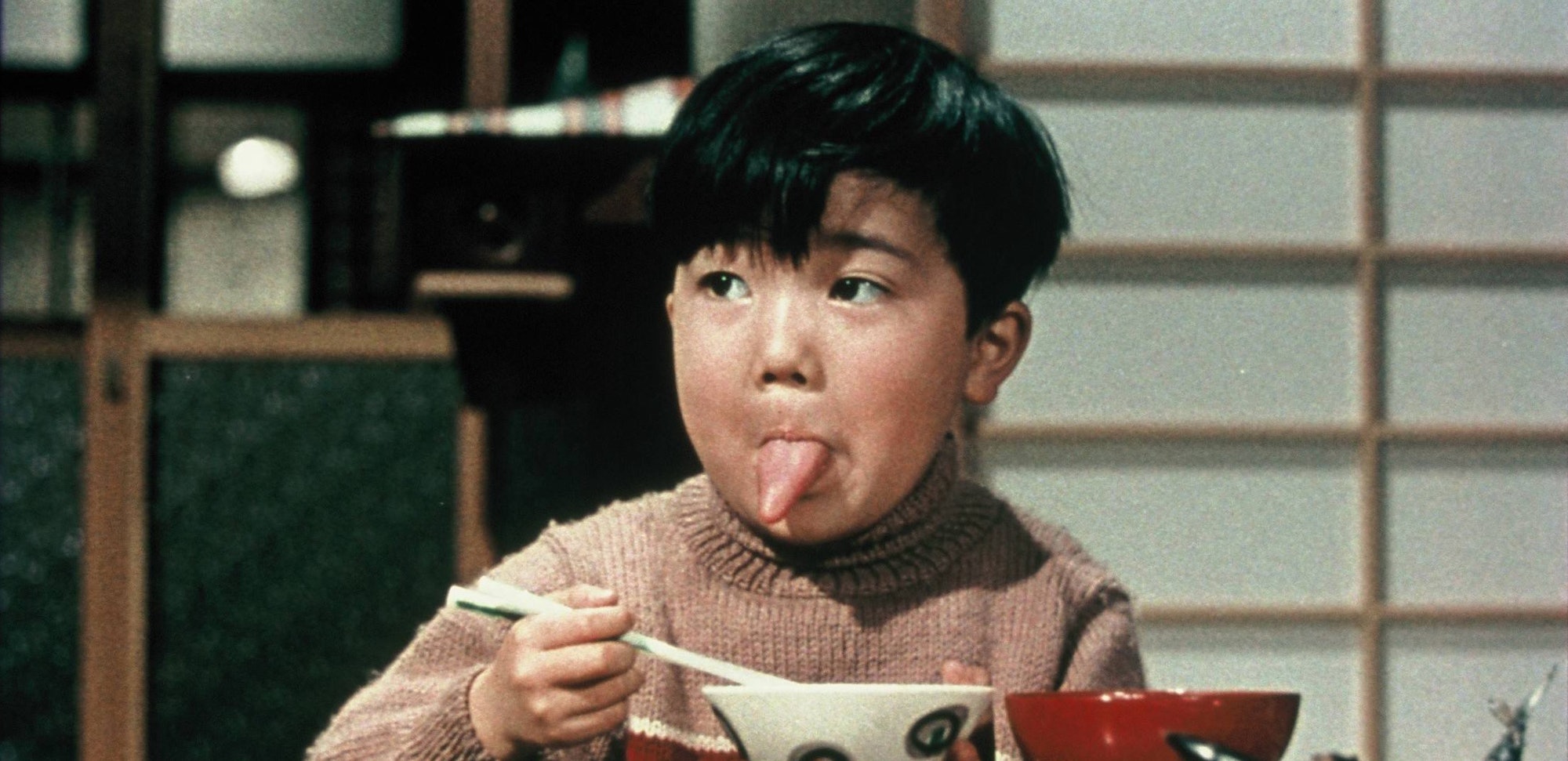 This series pays close attention to the feelings that cinema inspires.
How does cinema make you feel?
This series pays close attention to the feelings that cinema inspires. Spanning the 1930s to today, it unites screwball comedies with masterpieces of Japanese kawaii, African nouvelle vague with path-breaking documentaries. These are films that make your head spin at their exuberant energy; films that make you melt and go 'aww'; films that reconfigure how you see the world: 'aha!'
Zany, cute, interesting is inspired by cultural theorist Sianne Ngai's insight that the colloquial ways we respond to artworks reveal something about contemporary society. We feel zany because of our frantic working lives, our love for cute things indexes the cult of commodities, we are easily bored and on the hunt for novelty because of the lightning-fast flow of information around us. How have filmmakers elicited these affects and transformed them over time?
The series opens with a lineage of zanies whose manic performances blur the line between work and play. It bounces from Charlie Chaplin in 1930s LA (Modern times) to Jerry Lewis and Dean Martin in 1950s New York (Artists and models), hitches a ride with young outlaws in Dakar (Touki bouki), and ends up in Bucharest with Toni Erdmann, 21st-century cinema's quintessential crank.
Next, we peer into the pint-sized realm of the squishy and adorable. In some films, the 'cute' hinges on sentimental feelings toward the diminutive, infantile and unthreatening. In others, suspicion and hostility mingle with tenderness: perhaps those doe-eyes are a trap. This strand features cute kids (Ohayō), creepy kids (The bad seed), a romantic drama enchanted by small things (The earrings of Madame de…) and exemplary cinema by two high priests of millennial cute: Wes Anderson and Hayao Miyazaki.
The 'interesting' sparks with curiosity and wonder. In the final strand, we chase this appetite for engrossing true stories across a quartet of acclaimed documentaries. We are introduced to mid-century travelling Bible salesmen, an eccentric VHS activist, resistance filmmakers in Sudan, and the hidden workings of the New York Public Library. These are docos which shine a light on our information-saturated world.
Film series: Zany, cute, interesting
Wednesdays 2pm & 7.15pm, Sundays 2pm
10 March - 16 May 2021
Domain Theatre
Art Gallery of NSW
Free, bookings required
Tickets available outside the Domain Theatre from one hour before each screening. Early-bird tickets can be booked in advance online via Qtix. See Film ticket FAQs
Ex libris: The New York Public Library

Dir Frederick Wiseman 2017 (US)
196 mins Digital Colour Unclassified 15+
Patti Smith, Ta-Nehisi Coates

Note earlier start time

Across a career spanning five decades, Frederick Wiseman has captured the behind-the-scenes workings of hospitals, museums, prisons and schools. In Ex libris, he crafts a monumental biography of the New York Public Library, a network of 88 branches sprawling from Manhattan to the Bronx. Sitting in on book clubs, recitals and talks with Patti Smith and Ta-Nehisi Coates, Wiseman documents an institution transforming from a 'passive repository' to an 'education centre'. The film is an ode to the importance of civic spaces where anyone can turn up and use a laptop, enquire into the origins of unicorns, or browse the photo clipping files (a collection with headings like 'dogs in action', which Andy Warhol frequently stole from). Wiseman also explores the structural barriers which continue to hinder access to the 'commons', including the city's stark digital divide (one in three New Yorkers don't have access to the internet at home). 'Urgent and invigorating. A vision of extraordinary warmth and fellow feeling. A heroic act, insofar as art can be described as "heroic". Nothing short of emancipatory.' – Nick Pinkerton, Artforum.

Sunday 9 May 2021 1.30pm – 4.46pm

Talking about trees + Jamal

Dir Suhaib Gasmelbari 2020 (Sudan)
93 mins Digital Colour Unclassified 12+
Ibrahim Shaddad, Suleiman Ibrahim
Arabic with English subtitles

'Cinema for the people, by the people'. So runs the motto of the Sudanese Film Group, an independent collective that was formed in 1989 and soon banned following a military coup which outlawed most cultural production. Three decades later, its charismatic founding members – Ibrahim Shaddad, Manar Al-Hilo, Suleiman Ibrahim and Altayeb Mahdi – reunite in an effort to resurrect cinema in Sudan. Their dream of reviving a dilapidated outdoor movie theatre is thwarted at every turn by red tape and religious censorship. Despite these setbacks, Gasmelbari's intimate portrait captures the cineastes' enduring friendship, humour (watch for Shaddad's imitation of Gloria Swanson), and defiant belief in the political power of collective cinemagoing. Named one of the top films of 2020 by The New Yorker, this is essential viewing for all interested in expanding the horizons of cinema history. As Shaddad simpers in a chiffon scarf: 'I'm ready for my close up'.

Preceded by:

Jamal
Dir Ibrahim Shaddad 1981 (Sudan)
13 mins 16mm-to-digital B&W Unclassified 12+

Recorder: the Marion Stokes project

Dir Matt Wolf 2019 (US)
87 mins Digital Colour Unclassified 12+
Marion Stokes, Michael Metelits

For over 30 years, Marion Stokes secretly recorded American television all day, every day. A civil rights-era communist turned wealthy recluse, her obsession began at the dawn of the 24 hour news cycle with the 1979 Iranian hostage crisis and ended when she passed away in 2012. In between, Stokes filled 70,000 VHS tapes with images of revolutions, wars, catastrophes, bloopers, talk shows and commercials that reveal how television shaped the world. Before the popularisation of the term 'fake news', Stokes foresaw the power of the media to sway public opinion and meddle with facts. She viewed her idiosyncratic project as a radical effort to preserve truthful information (and the truth of how information works upon us) for future generations. 'Outstanding … An information revolutionary, Stokes, despite her decades of isolation, touched the nerve centre of the times.' – Best Films of 2019, The New Yorker.

Sunday 16 May 2021 2pm – 3.27pm