Workshop: Wearable art
Developed with Grace Lillian Lee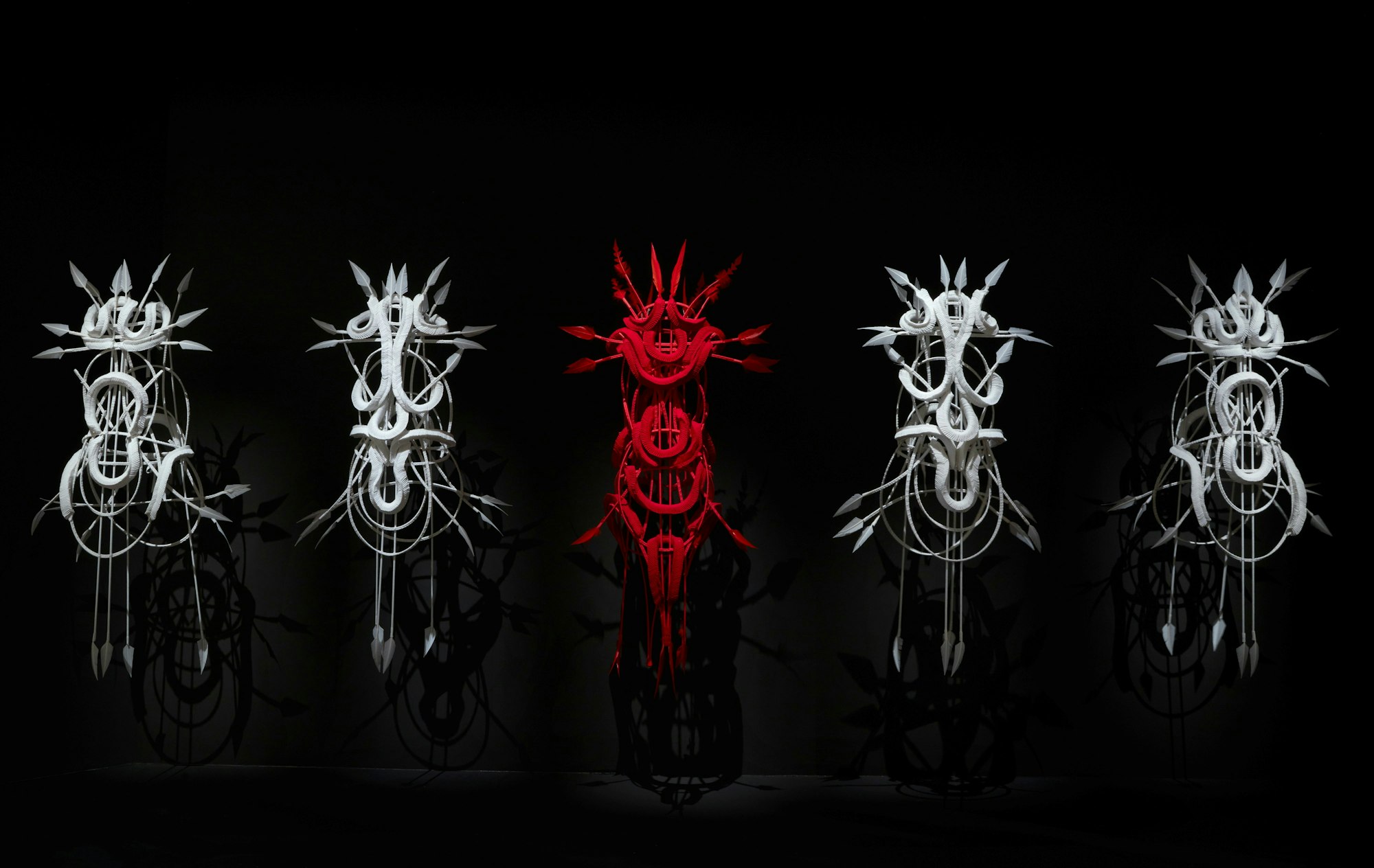 Taking inspiration from artist Grace Lillian Lee, make your own wearable art in a dynamic workshop in the Learning Studio of the Art Gallery of New South Wales' new building.  
This drop-in, hands-on workshop, led by Art Gallery educators, responds to the idea 'new heroes are born'. It has been developed with the artist, whose work Belonging – comprising body armour displayed as silent sentinels – is on display in the new Yiribana Gallery of Aboriginal and Torres Strait Islander art, and echoes the craftsmanship and cultural language of her Torres Strait Islander background.  
Designing and responding to the human body, and experimenting with materials, movement, form, colour and tactility, each participant in the workshop will create a piece of personal armour that expresses who they are and where they might belong, while celebrating individual resilience and power. 
All materials and instruction are provided. Suitable for all ages.
The event is part of celebrations to mark the opening of the Art Gallery's new building, known as the North Building, in December 2022.
Workshop: Wearable art
Developed with Grace Lillian Lee
Saturdays 3, 10 December, Sunday 11 December 2022
10am – 4pm
Art Gallery of New South Wales
North Building
Lower level 1, Learning Studio
Free, no bookings required
Capacity for this event is limited. We apologise if, due to numbers, you are not able to participate on the day.