Two-day HSC intensive
ARTEXPRESS 2023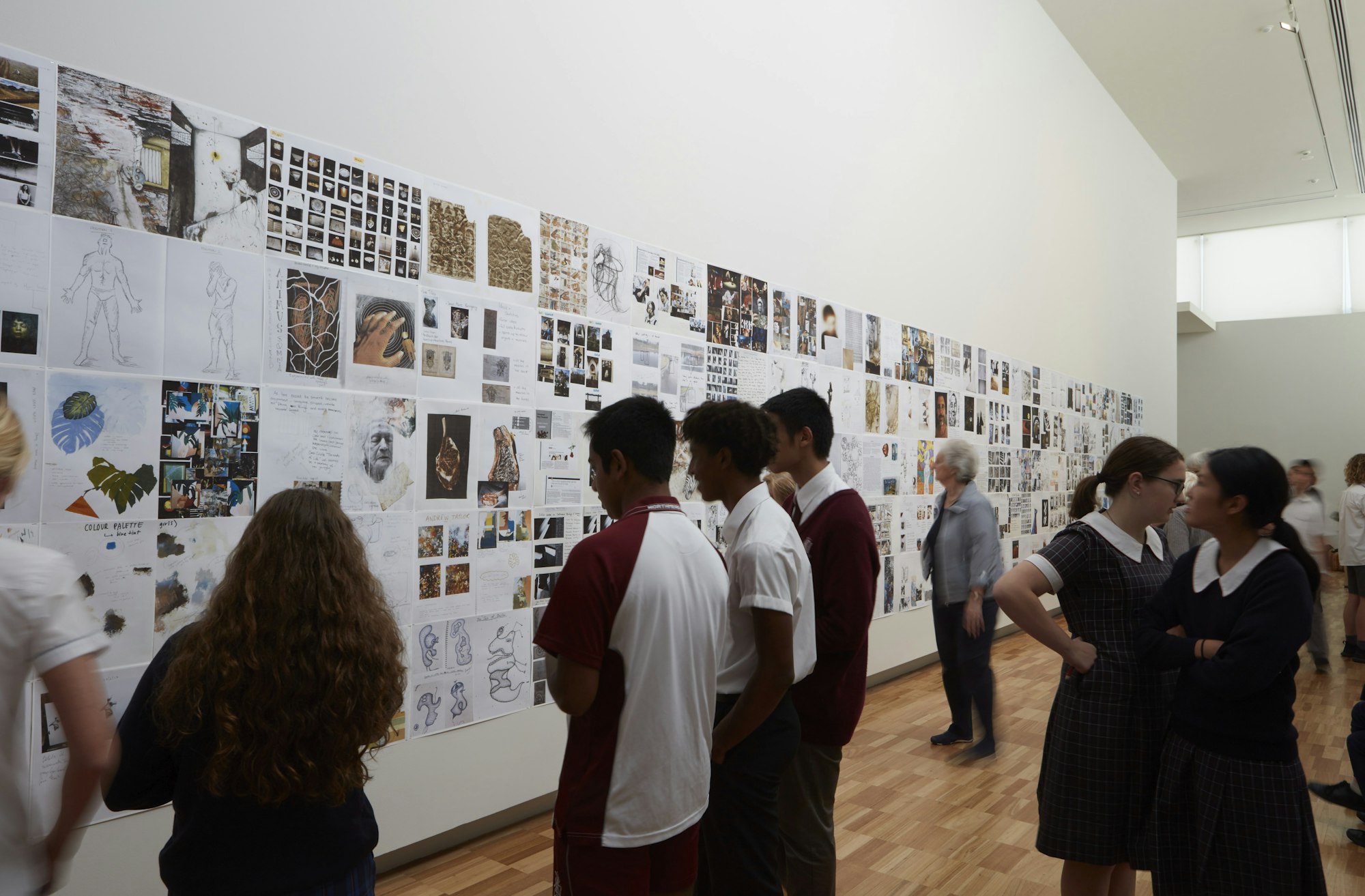 We are thrilled to invite senior Visual Arts students to the Art Gallery of New South Wales for a two-day program in the creative learning spaces in our new building, known as the North Building.
This is a great opportunity for Year 11 and 12 students to gain insights and inspiration that will help them develop their own body of work.
Held during the school holidays, this program is available for individual students as well as bookings through schools.
Sessions include: 
Artist practice – students will work directly with artists to build confidence in creating a body of work from idea to creation, with sessions focusing on studio practice, materiality and experimentation 

ARTEXPRESS 2023 case study – students will hear from the curator and from students in this year's ARTEXPRESS exhibition, discovering their processes and how they overcame challenges

Art focus sessions – students will develop critical thinking skills and connect with artworks on display in new and inspiring ways.
Two-day HSC intensive
ARTEXPRESS 2023
Wednesday 19 and Thursday 20 April 2023
10am – 3pm each day
Duration 5 hours
Art Gallery of New South Wales
For further information, 02 9225 1740 or education@ag.nsw.gov.au