Self-guided tour: I am the moon
Public artwork by Province Studio and Wayside Chapel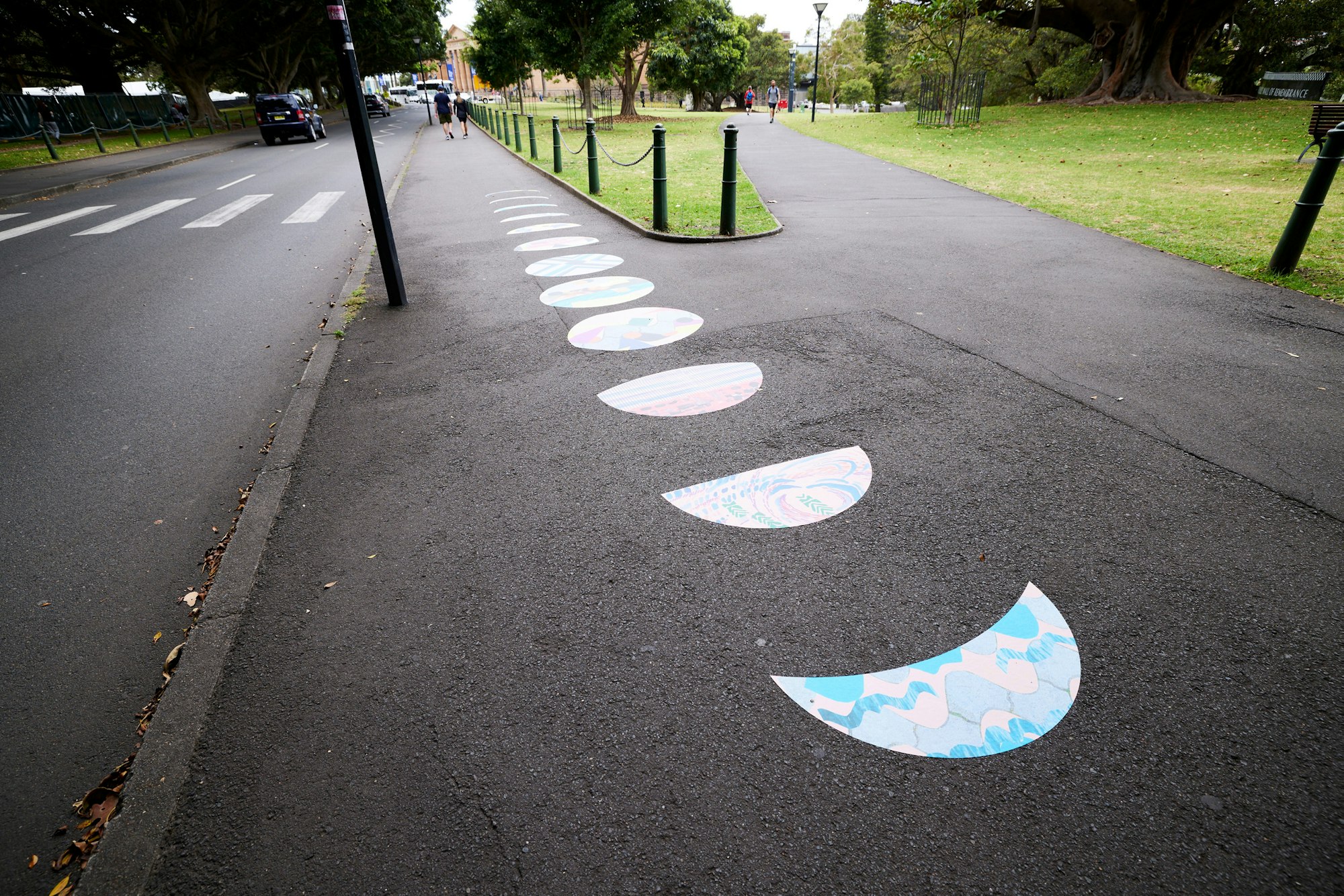 Take a self-guided journey into the streets and public spaces linking the Art Gallery of New South Wales and our neighbouring suburb of Woolloomooloo to discover a new public artwork, I am the moon.
Artist collective Province Studio has collaborated with creative producer and storyteller Caddie Brain and the Wayside Chapel community to create a temporary graphic installation throughout the local area, telling stories of place and experience.
Through a series of creative workshops, participants were invited to share stories, memories and rituals of place on Gadigal Country through painting, collage and audio recordings. The moon emerged as a symbol of change, marking time and a powerful directional force. Province Studio has integrated these narratives into an abstract wayfinding system, to create an exchange between the community and the Art Gallery's new building, and to strengthen the cultural precinct.
You can listen to the audio online
The project balances the importance of recognising and honouring the past and celebrating and creating a shared future for the local Sydney community – one with creativity and culture at its heart.
It is part of the celebrations to mark the opening of the Art Gallery's new building in December 2022.
Self-guided tour: I am the moon
Public artwork by Province Studio and Wayside Chapel
Saturday 3 December – Tuesday 14 December 2022
Anytime
Free, no bookings required