Painting masterclass
With Richard Lewer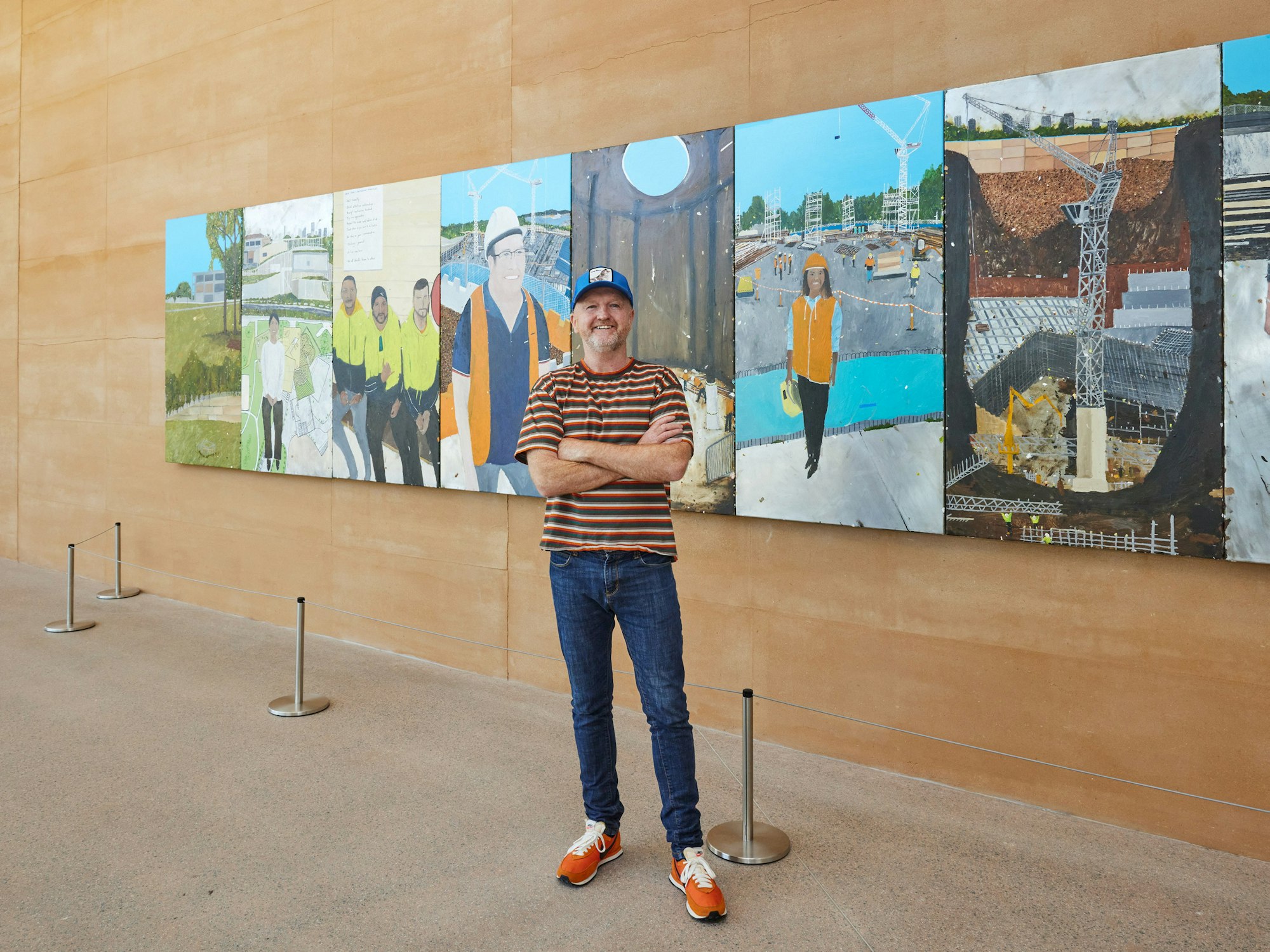 Join artist Richard Lewer for a two-day intensive painting masterclass, which will capture the stories and portraits of people in the Woolloomooloo community. 
The masterclass will draw from Lewer's recent commission by the Art Gallery of New South Wales for the Sydney Modern Project. His multipanelled painting, which now hangs in the Art Gallery's new North Building, celebrates the behind-the-scenes labour of those involved in the building's construction.
Beginning with a tour of the Woolloomooloo area, you'll have opportunities to meet and engage with some of the community, who'll also sit for portraits back in the Learning Studio. You'll then be guided by Lewer to develop your own highly considered portrait that creatively captures some of these stories.
All materials provided. 
Painting masterclass
With Richard Lewer
Saturday 4 February and Sunday 5 February 2023
10am – 3pm each day
Art Gallery of New South Wales
North Building
Lower level 1, Learning Studio
$350
$295 concession
$280 member