Live music in the Members Lounge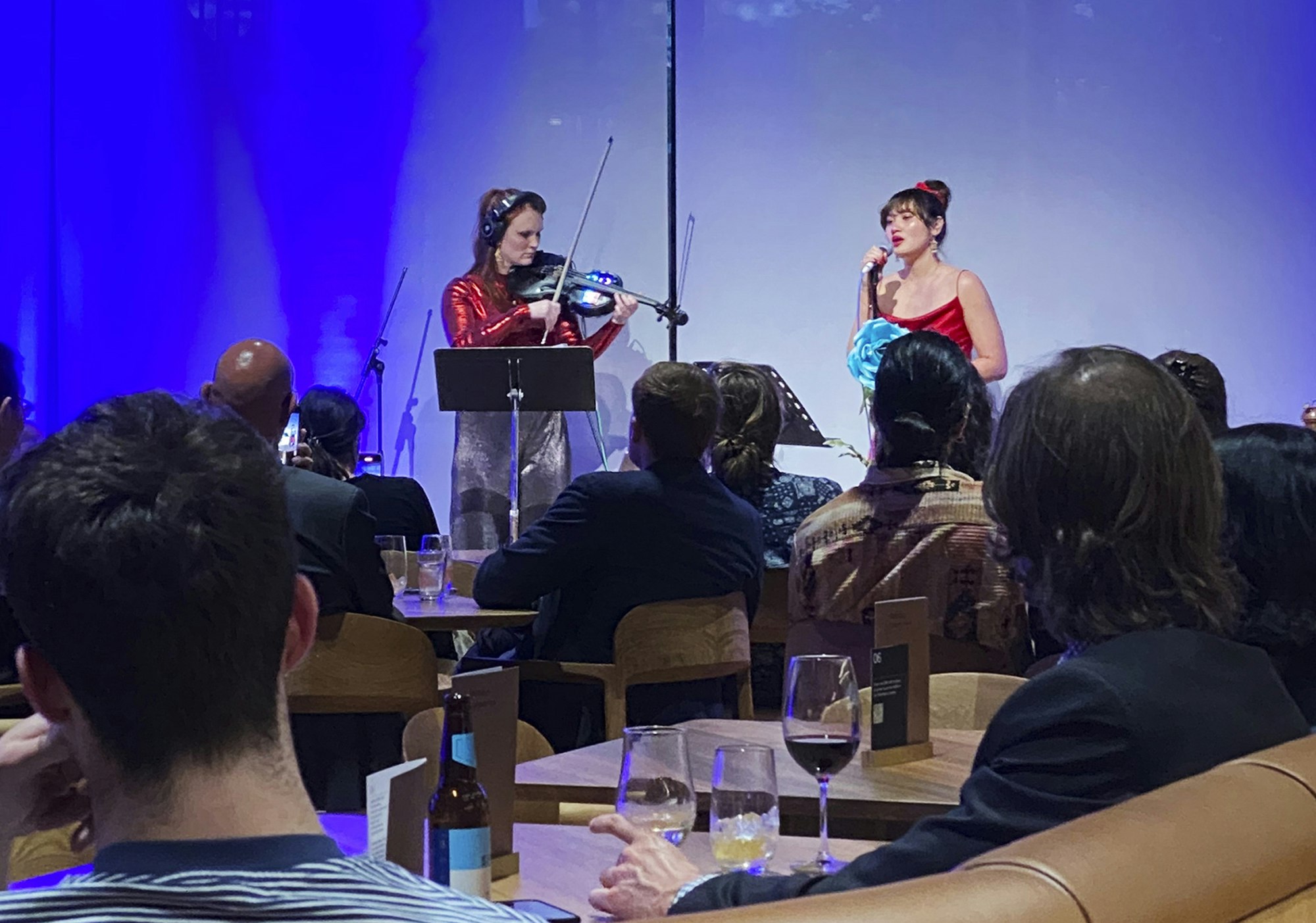 Join us in the Members Lounge as we celebrate the Art Gallery of New South Wales' expanded art museum campus with extended opening hours and live music.
On lower level 3 of our historic building, now known as the South Building, the beautifully refurbished Members Lounge is a perfect place to unwind with friends, enjoy a drink or a bite to eat, and view more of the art on display.
From 3 to 11 December, the Members Lounge, like the rest of the Art Gallery, will be open until 10pm each night (except on 6 December when the South Building closes at 5pm).
During this period, you'll receive a complimentary glass of wine or soft drink with every meal purchased in the lounge, excluding sweets, between 4 and 9pm.
Everyone is welcome, whether you're a member of the Art Gallery or not.
This offer, and our live music series, are part of celebrations to mark the opening of the Art Gallery's new building, known as the North Building, in December 2022.
Live music in the Members Lounge
Saturday 3 – Sunday 11 December 2022
Except Tuesday 6 December
6pm
Art Gallery of New South Wales
South Building
Lower level 3, Members Lounge
Event is free, no bookings required
A free booked ticket is required to visit the Art Gallery during our opening weekend (3–4 December). Find out more
Capacity for this event is limited. We apologise if, due to numbers, you are not able to participate on the day.
Xanza

Alt-electro-pop singer and songwriter Xanza's dreamy vocals and unique lyrics are brought to life by sound designer, producer and musician Elina Godwin's classical strings and contemporary electronic production method. Guaranteed uplifting bops and moody undercurrents.

Saturday 10 December 2022 6–7pm

Sunday 11 December 2022 6–7pm