Making it Home workshop
Art-making in the Aquilizan Studio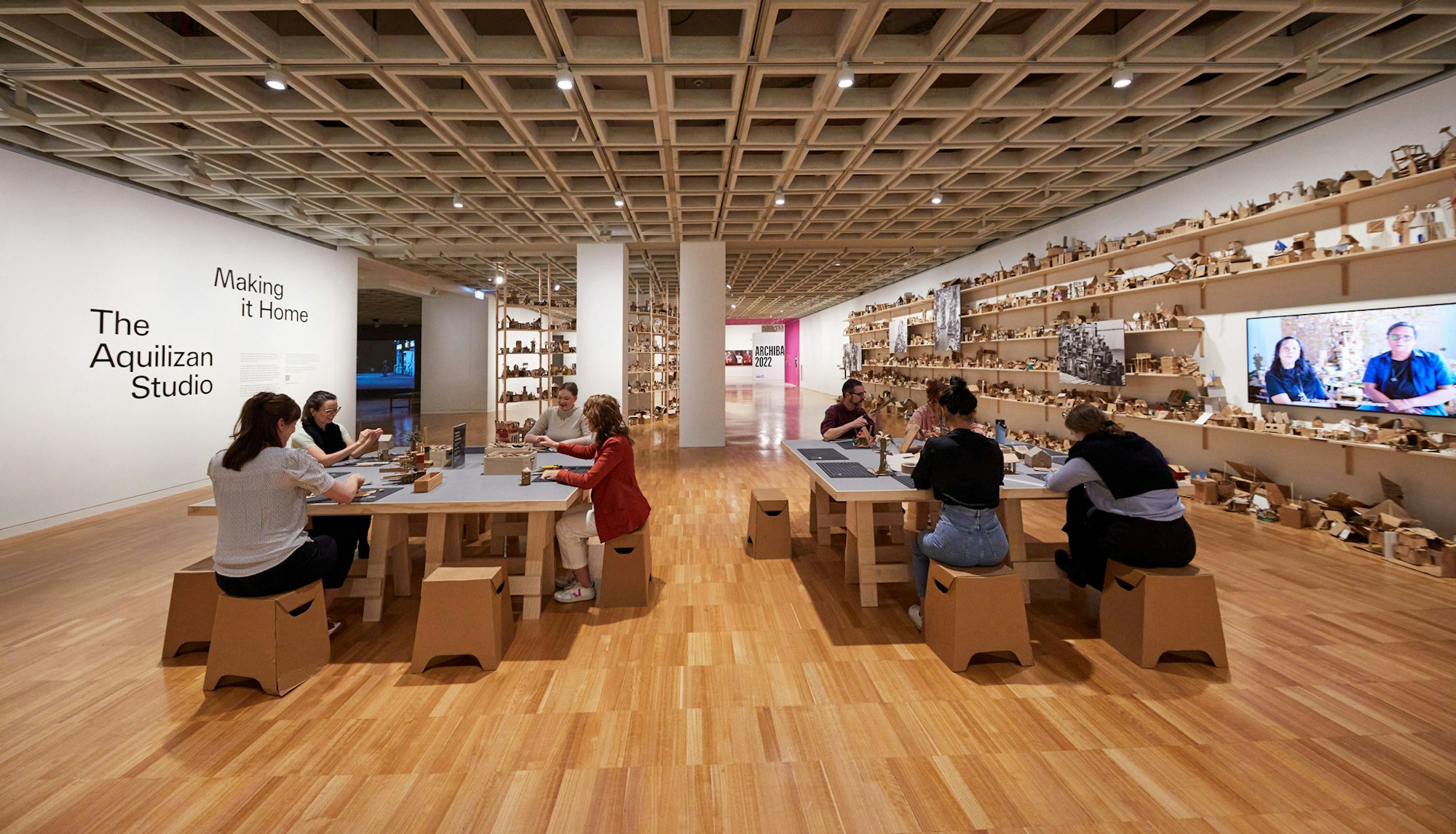 Artists Alfredo and Isabel Aquilizan are creating one of their impressively scaled cardboard sculptures for the opening of the Art Gallery of New South Wales' new building in December 2022.
As part of a project titled Making it Home, the Art Gallery will hold a series of hosted workshops where visitors are invited to make their own cardboard 'dream homes'.
Sculptures created by visitors between April and September may become part of the Aquilizans' sculpture. 
Drop by the studio space on lower level 2 during the days and times listed to find out if you can take part in that day's workshops.
All materials and instructions are provided.
Numbers are strictly limited and there are no advance bookings.
Making it Home workshop
Art-making in the Aquilizan Studio
Saturday 24, Sunday 25 September 2022, 11.30am – 1.30pm
Daily 26 September – 7 October 2022, 11am – 3.30pm
Duration 2 hours
Lower level 2
Art Gallery of NSW
Free, no bookings required