Learning tour
For primary and secondary teachers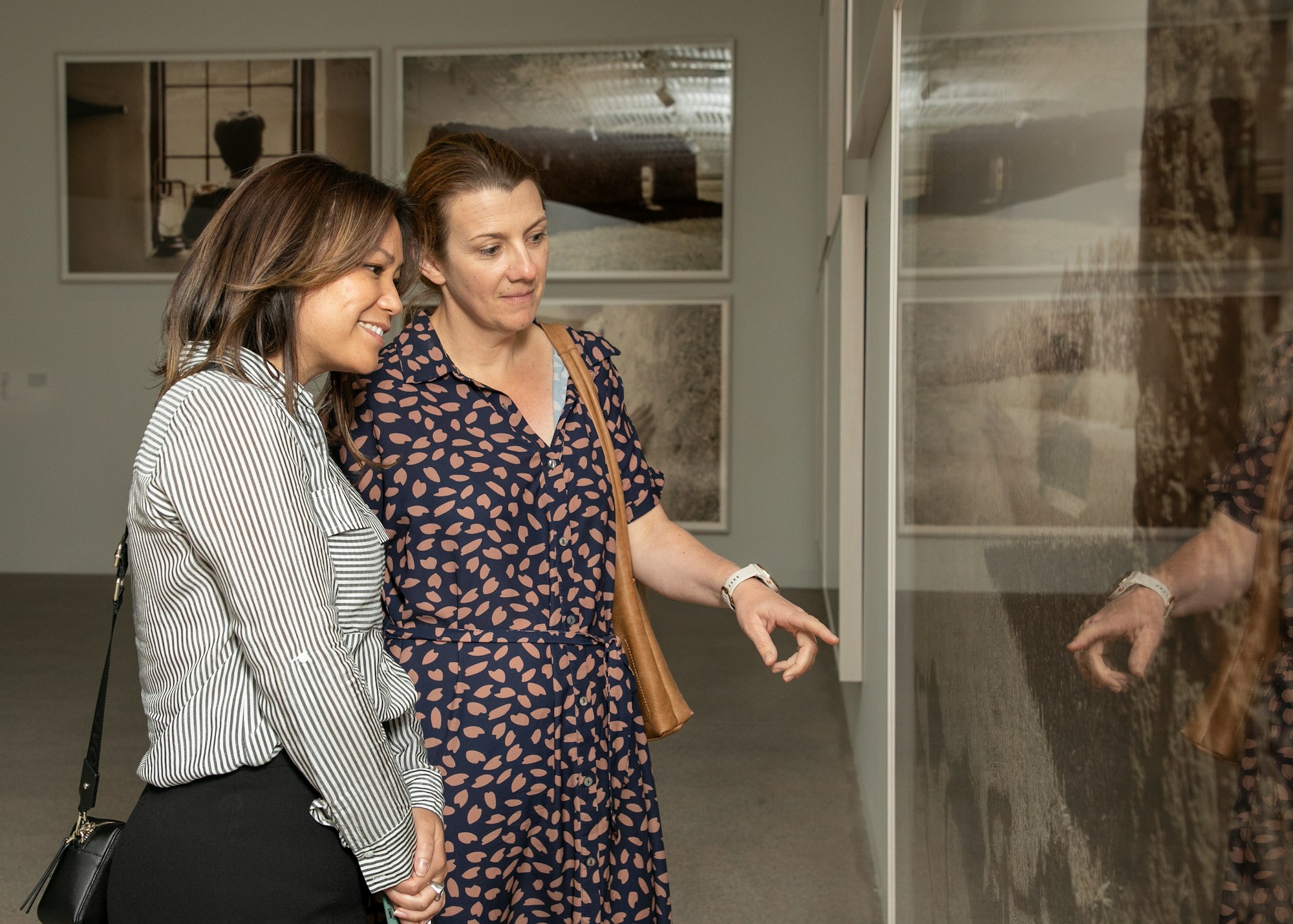 Our learning tours for teachers at the Art Gallery of New South Wales are designed to inspire primary and secondary teachers with new art and ideas. Led by experienced Gallery educators, they include lively discussion and face to face encounters with the Art Gallery's collection.
We offer two different themed tours to choose from. Both tours take place in the Art Gallery's new North Building. A tour can accommodate up to 15 teachers. For groups of 15–30 teachers, please book two tours. There is a maximum of 30 teachers per timeslot. We recommend booking at least four weeks in advance.
Art lives here
Learn about the Art Gallery's exciting transformation and explore the art and architecture of our new building. In this session, we introduce teachers to the new gallery spaces and the art made specifically for them. 
Yiribana
Connect with Aboriginal and Torres Strait Islander art and its diversity of practice across time, media and styles. In this session, we look at the art on view in our Yiribana Gallery, a space dedicated to Indigenous art that is now within the Art Gallery's new building.
Learning tour
For primary and secondary teachers
Wednesdays, 27 February – 6 April, 24 April – 30 June, 17 July – 22 September, 9 October – 19 December 2023
4pm, 5.30pm
Duration 1 hour
Art Gallery of New South Wales
North Building, Meet in the Welcome Plaza
$330 for up to 15 teachers
$660 for up to 30 teachers
If you are from a regional or remote school, please email education@ag.nsw.gov.au