Learning Curve
Renaissance cities: the influence of art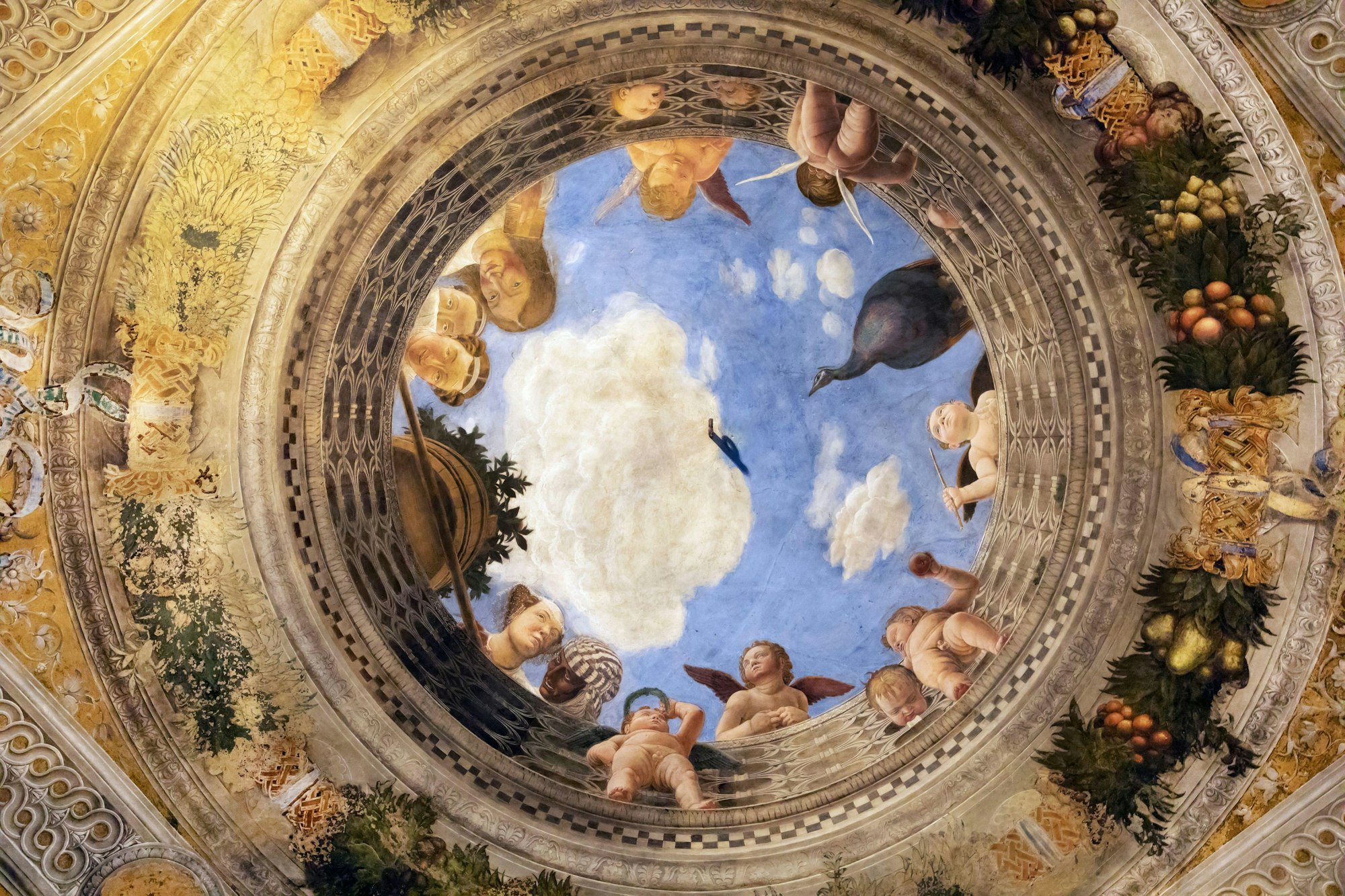 Over six weeks, we travel to some of Italy's most famous Renaissance cities—three republics and three courts—to explore their unique physical landscapes and visual cultures. Historically, throughout the Italian peninsula, self-definition was tied to participation in urban life. One's native city was the centre and measure of the world; beyond its walls, all were foreigners, potential subject territories, allies, rivals or enemies. 
Each week, lecturer Dr Louise Marshall will investigate how built form and painted programs shaped urban experience, articulating civic ideals and serving as powerfully effective tools of political propaganda and social prestige. From the republican communes of Siena, Venice and Florence to the princely states of Ferrara, Mantua and Venice, art played multiple vital roles in Renaissance cities and continues to shape these cities today. 
Dr Louise Marshall taught medieval and Renaissance art as a senior lecturer in the Department of Art History at the University of Sydney, and has published widely on her chief area of research – Renaissance plague imagery. Her research has been supported by the Gladys Krieble Delmas Foundation, the Renaissance Society of America, and the Australian Research Council Centre for the History of Emotions. 
This lecture series will be held on Friday and repeated on Saturday in the Domain Theatre. Each session will be from 10.30am to 12.30pm with a short water/stretch break at intermission.
Learning Curve
Renaissance cities: the influence of art
1 July – 6 August 2022
Fridays and Saturdays, 10.30am
Domain Theatre
Art Gallery of NSW
Per lecture
$45 non-member
$35 member
Series subscription
$260 non-member
$200 member
Bookings and enquiries: 02 9225 1878
Venice: mundus alter

Venice is an incredible human artefact, aptly described by Italian poet Petrarch as 'another world' (mundus alter). Isolated from the mainland by a protecting maze of lagoons, Venice turned outward to the sea and to the East as much as to the Italian mainland. The city's extraordinary physical landscape and its strategic position as the nodal point of East-West trade shaped a unique urban environment and artistic culture. In this lecture we trace the contours of a distinctly Venetian aesthetic, from Paolo Veneziano to Giovanni Bellini, from the Doge's palace to the church and library of St Mark's.

Florence: mercantile powerhouse

In the 15th century encounters with Florentine merchants and bankers was so ubiquitous across the globe, that Pope Boniface VIII dubbed Florentines 'the fifth element of the universe'.  Florence was one of the largest and wealthiest cities in Europe and had a highly competitive display culture which fuelled artistic creativity and innovation. Explore the transformation of Florence by examining its artistic topography, through its churches and chapels, palaces and monasteries, and as a mercantile republic through the rise of the Medici family and their carefully negotiated position of 'first among equals'. 

Ferrara: courtly magnificence

Ferrara, under its Este rulers was a renowned centre of princely magnificence, attracting celebrated artists like Pisanello and fostering a highly expressive visual style. With this lecture we move from republics to courts, which revolved much more explicitly around the person of the prince. We end with one of the great showpieces of Renaissance court culture, the superb frescoes of the Palazzo Schifanoia ('banish boredom'), which combine astrological imagery with witty and vibrant scenes of court life focused around the genial figure of the ruler, Borso d'Este.

Mantua: from frogs to palaces

When Pope Pius II stayed in Mantua for a church council in 1459, he complained that it was 'marshy and unhealthy...all you can hear are the frogs'. Surrounded by lakes, Mantua in the fifteenth century was a small city-state squeezed between much larger and more powerful neighbours Ferrara, Milan and Venice. This lecture investigates the transformation of the city under its Gonzaga rulers from provincial backwater to internationally esteemed cultural capital, with major projects by humanist architect Leon Battista Alberti and court artists Pisanello and Andrea Mantegna. 

Urbino: a palace in the form of the city

Federico da Montefeltro, Duke of Urbino, exemplifies the ideal Renaissance prince, a brilliant military commander and canny ruler also known for his love of learning and the arts. Focusing on his extraordinary hilltop residence, described by a contemporary as "not a palace but a city in palace form", this lecture charts Montefeltro's strategic use of art and architecture to promote his rule. The Ducal Palace completely transformed the urban landscape, remaking the city in Federico's image and projecting princely authority and cultural sophistication.