Learning Curve
Encountering art in extraordinary places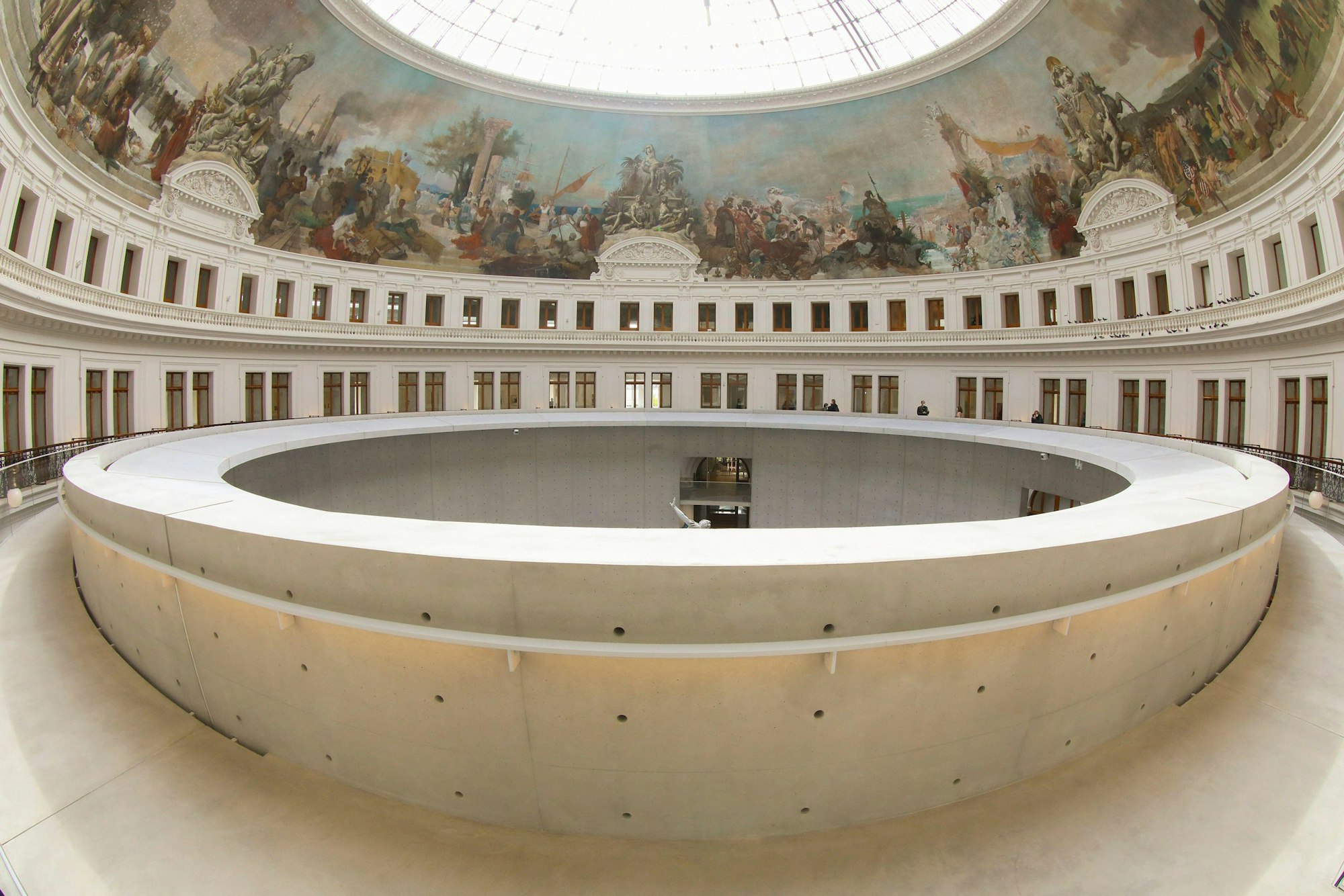 Join professor of architecture Anthony Burke as we explore the extraordinary spaces beyond the traditional art gallery in which we encounter art today.
From the streets of London to a Second World War bunker and the fields of rural New Zealand, this five-week Learning Curve lecture series will consider the new contexts for art – including reclaimed and found spaces, informal and temporary spaces, and outdoor environments – and the artists who embrace these unusual, and sometimes extreme, sites.
Anthony Burke is a professor of architecture at the University of Technology Sydney and a presenter with the ABC, with over 25 years experience lecturing, publishing, exhibiting and celebrating the value of good design and architecture around the world.
Learning Curve
Encountering art in extraordinary places
Fridays and Saturdays, 24 February – 25 March 2023
10.30am – 12.30pm
Art Gallery of New South Wales
South Building
Lower level 3, Domain Theatre
Per lecture
$45 non-member
$35 member
Series subscription
$215 non-member
$165 member
Bookings and enquiries: 02 9225 1878
Challenging the gallery: art where you are

In this lecture, we set the scene for the series to come with a range of provocations and case studies as we explore where art galleries came from, how they have evolved and where they are going, through the eyes of artists as much as architects. Driven by the needs of art, artists and audiences, why is the place for displaying art so important to our appreciation of art itself, and how do we frame this relationship? Ultimately, how can we start to put art in its place today?

Art on the streets: the city becomes the museum

The grand traditions of public art begin with the monumental and memorial but have evolved through a 'golden age' of public plazas and architectural adornments into the subversive, anonymous and intentionally provocative and political art on the streets today. From Sydney's Tom Bass to New York's now-removed Tilted arc by Richard Serra and London's Banksy, this lecture surveys a modern history of public art and its complex role in city-making.

The living exhibition: art as space

For some artists, art itself is not a picture to look at, or a sculpture to examine, but a living, breathing, organic environment that takes on its own life. In these immersive environments, our role as the audience is to witness and reflect on the intricacies of the myriad relationships and networks in this living context, even while we are 'ingested' by the work, becoming one of its constituent elements.  

Destination art

From art in the landscape to remote galleries with one or two 'eternal' pieces, this lecture looks at art as part of specific natural and cultural landscapes. It examines the journey to the art, as well as its setting, as fundamental to its creation, and explores the notion that art is all about the journey for artist and audience, and not about the destination.   

New (art) spaces from old places

When art galleries are such finely calibrated environments of light, humidity and colour, why then is it so common to see art presented in the ruins of yesterday's industry? From Nazi bunkers in Berlin, grain exchanges in Paris, power stations in London and abandoned foundries in Japan to former oil tanks in Sydney (like the one now used by the Art Gallery of New South Wales), old buildings are being made new again through their conversion from industrial ruin to exhibition space. In this lecture, we survey some of the stories behind the most well-known 'adaptive reuse' galleries, as well as explore some haunting new 'gallery' spaces created from salvaged architecture.