Guided tour: Library and archive
Including the children's art library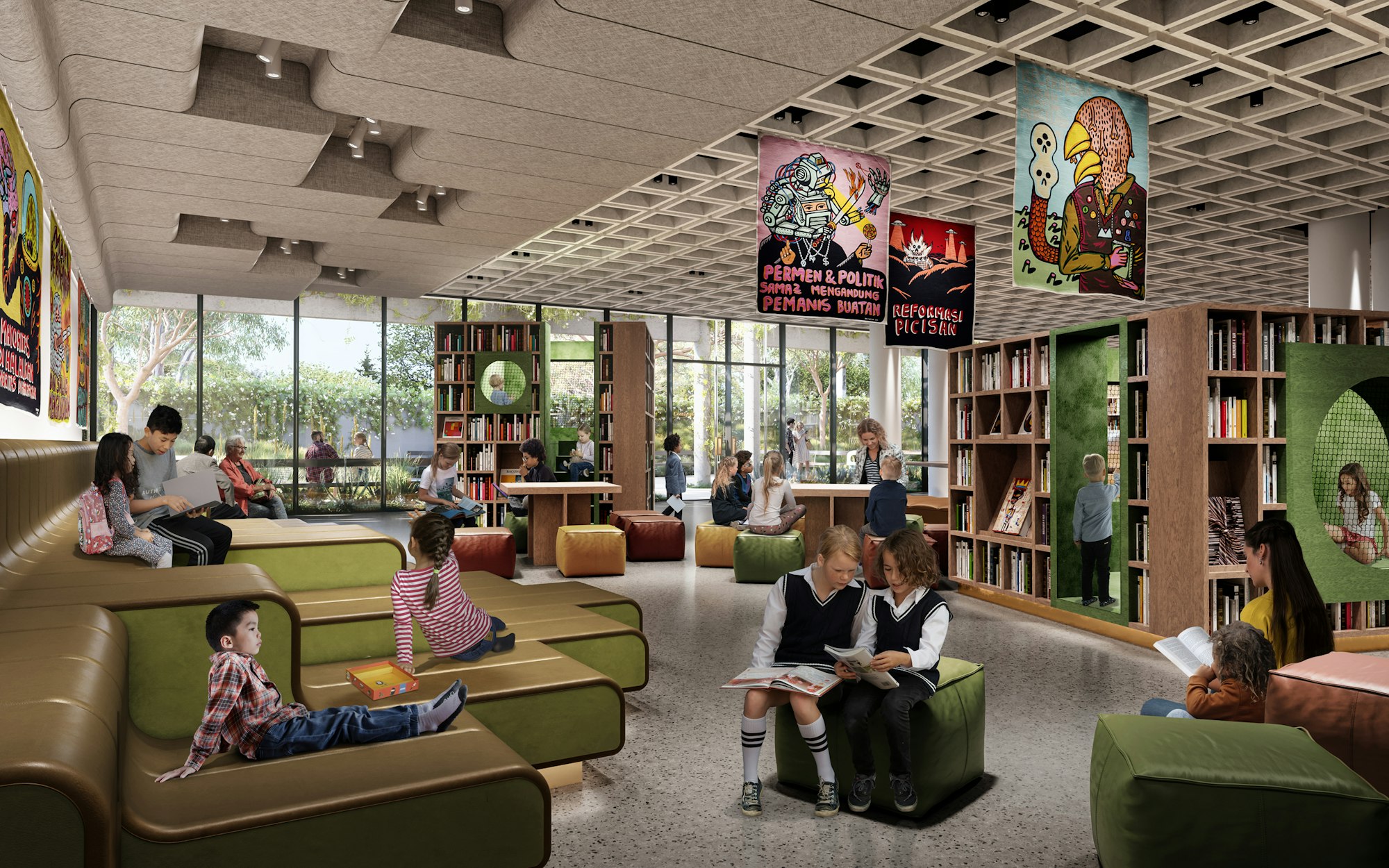 The Art Gallery of New South Wales' new library is home to Australia's first dedicated art library for children as well as the National Art Archive. 
Join our library staff on lower level 3 of our historic building, now known as the South Building, for a tour of this light-filled and welcoming space for all, designed by leading Australian architectural firm Tonkin Zulaikha Greer. 
Learn about the transformation of the space and our collections as we wander through the shelves. 
The event is part of celebrations to mark the opening of the Art Gallery's new building, known as the North Building, in December 2022.
During the opening celebrations (3–11 December), the library will be open from 10am to 4pm daily and until 6.30pm on Wednesday.
Guided tour: Library and archive
Including the children's art library
Saturday 3 December – Sunday 11 December 2022
11.30am
Duration 30 minutes
Art Gallery of New South Wales
South Building
Lower level 3, Library, archive and children's art library
Event is free, no bookings required
A free booked ticket is required to visit the Art Gallery during our opening weekend (3–4 December). Find out more
Capacity for this event is limited. We apologise if, due to numbers, you are not able to participate on the day.