Guided tour for families
Inside art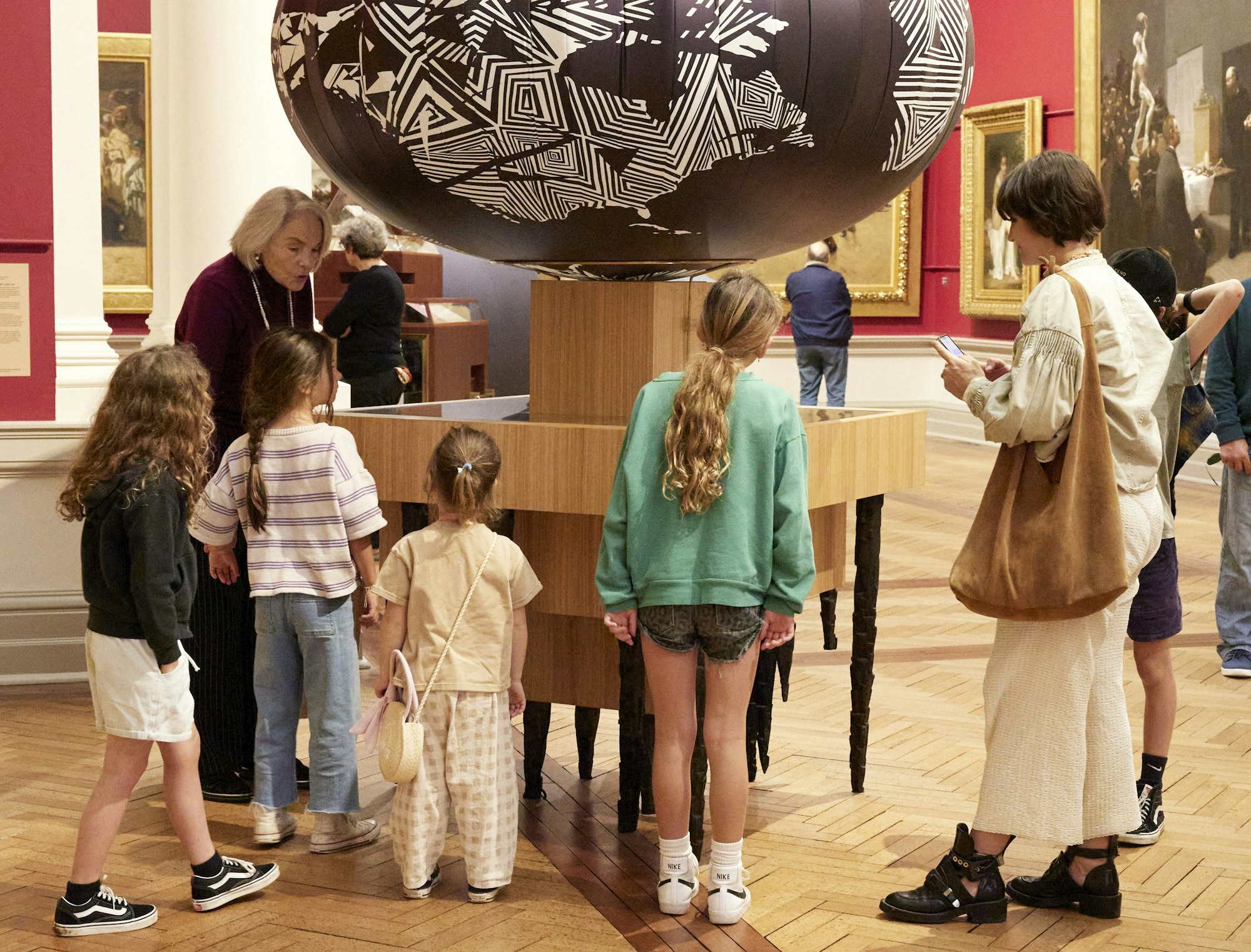 Join our volunteer guides for an engaging tour of some of the most intriguing artworks in the Art Gallery of New South Wales collection on display in our historic building, now known as the South Building, parts of which date back more than 100 years. 
Find out more about the artworks and how they were made, and help uncover their stories through friendly and fun discussions and interactive activities.  
Suitable for the whole family, from the very young to the young at heart.  
The event is part of celebrations to mark the opening of the Art Gallery's new building, known as the North Building, in December 2022.
Guided tour for families
Inside art
Sundays 4 and 11 December 2022
10.30am, 11.30am
Duration 40 minutes
Art Gallery of New South Wales
South Building
Ground level, Meet near the welcome desk
Event is free, no bookings required
A free booked ticket is required to visit the Art Gallery during our opening weekend (3–4 December). Find out more
Capacity for this event is limited. We apologise if, due to numbers, you are not able to participate on the day.