Digital workshop: Dog designs
Developed with Wik and Kugu artists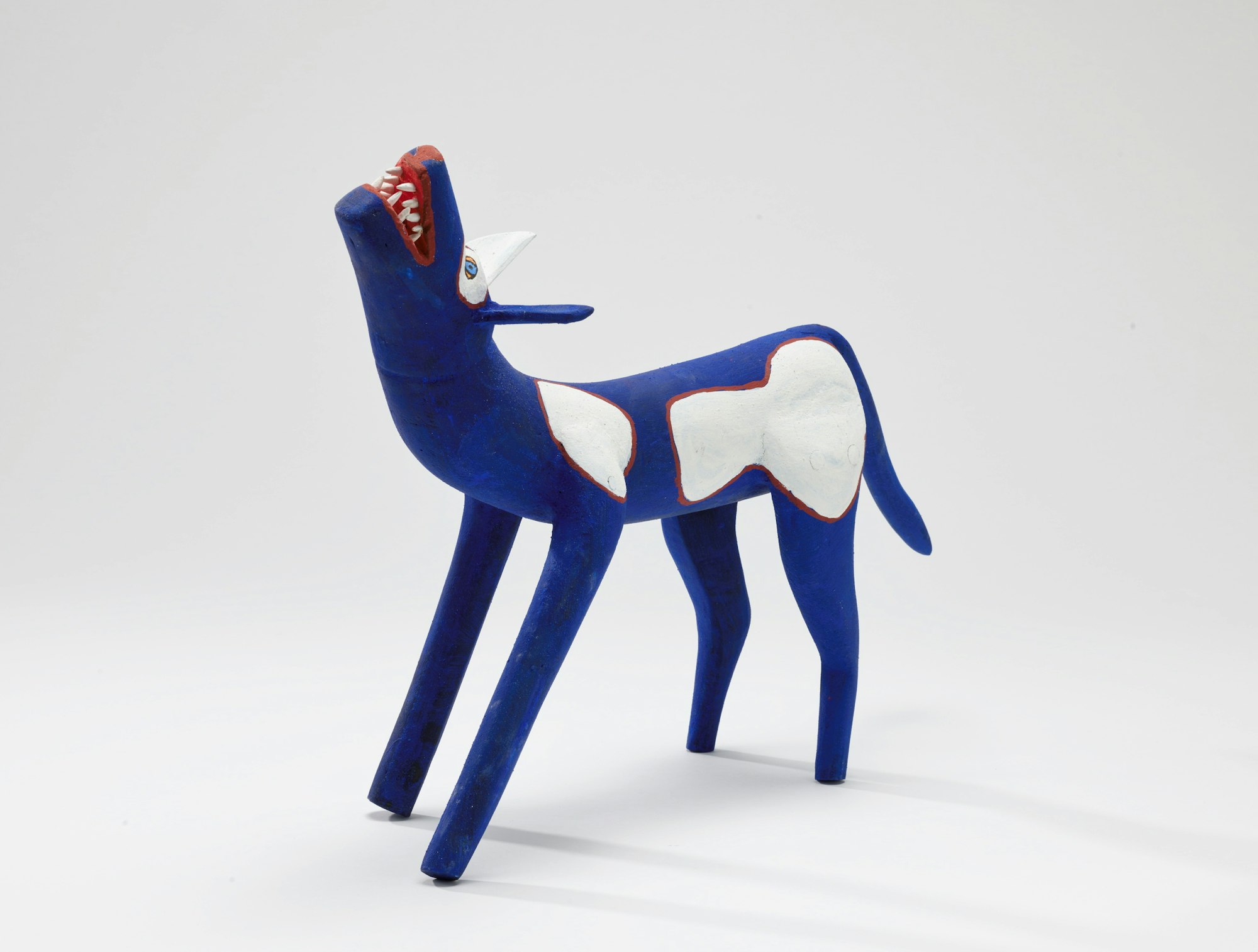 Taking inspiration from the work of Wik and Kugu artists on display in the Yiribana Gallery of Aboriginal and Torres Strait Islander art, create your own personalised camp dog during a digital image-making workshop in the Media Lab of the Art Gallery of New South Wales' new building. 
This digital workshop, led by Art Gallery educators, engages with the rich narratives and, at times, cheeky personalities of a selection of Ku' or camp dogs. The workshop has been generously supported by Wik and Kugu Arts Centre artists: Bruce Bell, Vernon Marbendinar, Bevan Namponan, Garry Namponan, Leigh Namponan, Leo Namponan, Lex Namponan, Keith Wikmunea and Roderick Yunkaporta. 
Exploring the intersection between art and technology, each participant in the workshop will learn about this significant commission for the Art Gallery's collection then use digital image software to design a camp dog of their own that reflects personal experiences or stories. Using AR technology, participants may then install their personalised camp dog in the galleries of the new building.   
All materials and instruction are provided. Suitable for all ages.
The event is part of celebrations to mark the opening of the Art Gallery's new building, known as the North Building, in December 2022.
Digital workshop: Dog designs
Developed with Wik and Kugu artists
Saturday 3, Sunday 4, Wednesday 7 – Sunday 11 December 2022
10.30am, 1pm
Duration 1 hour, 30 minutes
Art Gallery of New South Wales
Event is free, no bookings required
A free booked ticket is required to visit the Art Gallery during our opening weekend (3–4 December). Find out more
No latecomers admitted. Capacity for this event is limited. We apologise if, due to numbers, you are not able to participate on the day.