Digital learning workshop
Dog designs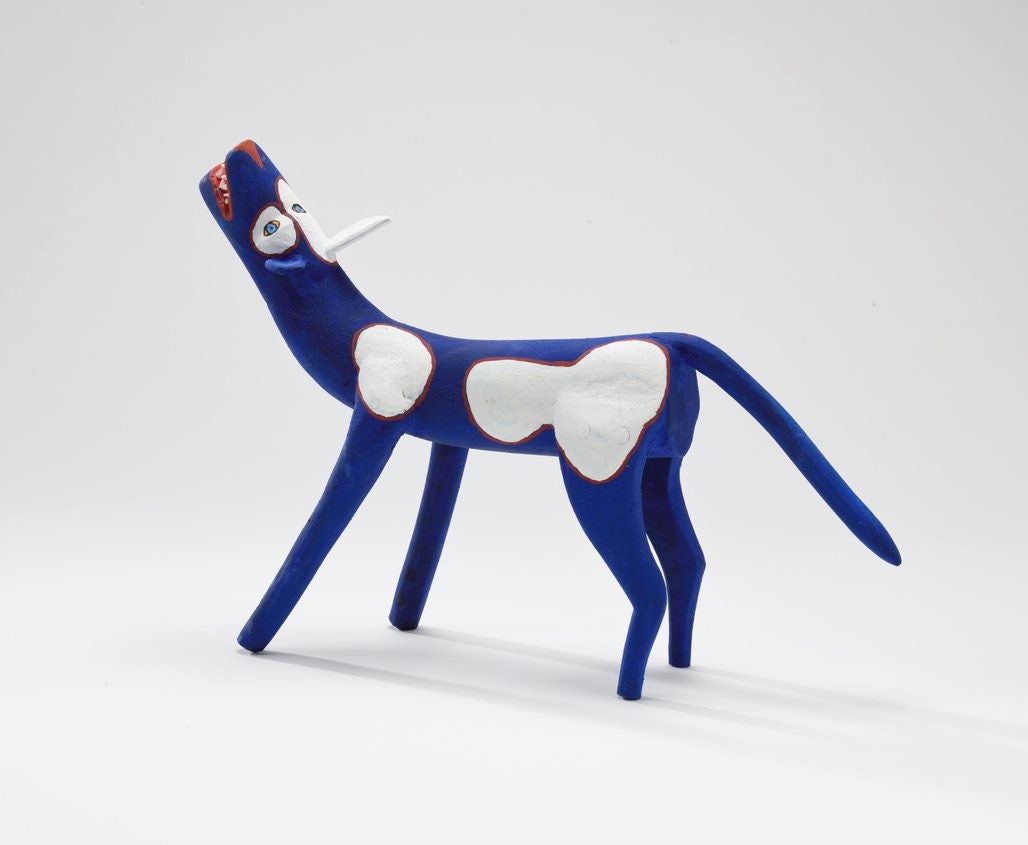 Taking inspiration from the work of Wik and Kugu artists on display in Yiribana Gallery of Aboriginal and Torres Strait Islander art, create your own personalised camp dog during a digital image-making workshop.
Led by a Gallery educator, students engage with the rich narratives and at times cheeky personalities of these sculptures by using digital imaging software to design a camp dog of their own. Using AR technology, students then install their personalised camp dog in the galleries of the new building.
The workshop has been generously supported by Wik and Kugu Arts Centre artists: Bruce Bell, Vernon Marbendinar, Bevan Namponan, Garry Namponan, Leigh Namponan, Leo Namponan, Lex Namponan, Keith Wikmunea and Roderick Yunkaporta.
Digital learning workshops are designed to promote the intersection between art and technology using the latest digital tools in the Media Lab of the Art Gallery of New South Wales' new building. Students explore animation, augmented reality or digital drawing using artworks from the Art Gallery's collection.
This workshop can be adapted for all education levels and is designed for groups of 15 students or less. Materials included. We recommend booking at least four weeks in advance.
Digital learning workshop
Dog designs
Tuesdays, Wednesdays 30 January – 6 April, 24 April – 30 June, 17 July – 22 September, 9 October – 19 December 2023
10am, 12.30pm
Duration 1 hour, 30 minutes
Art Gallery of New South Wales