Concert
Bandaluzia: Spectacular flamenco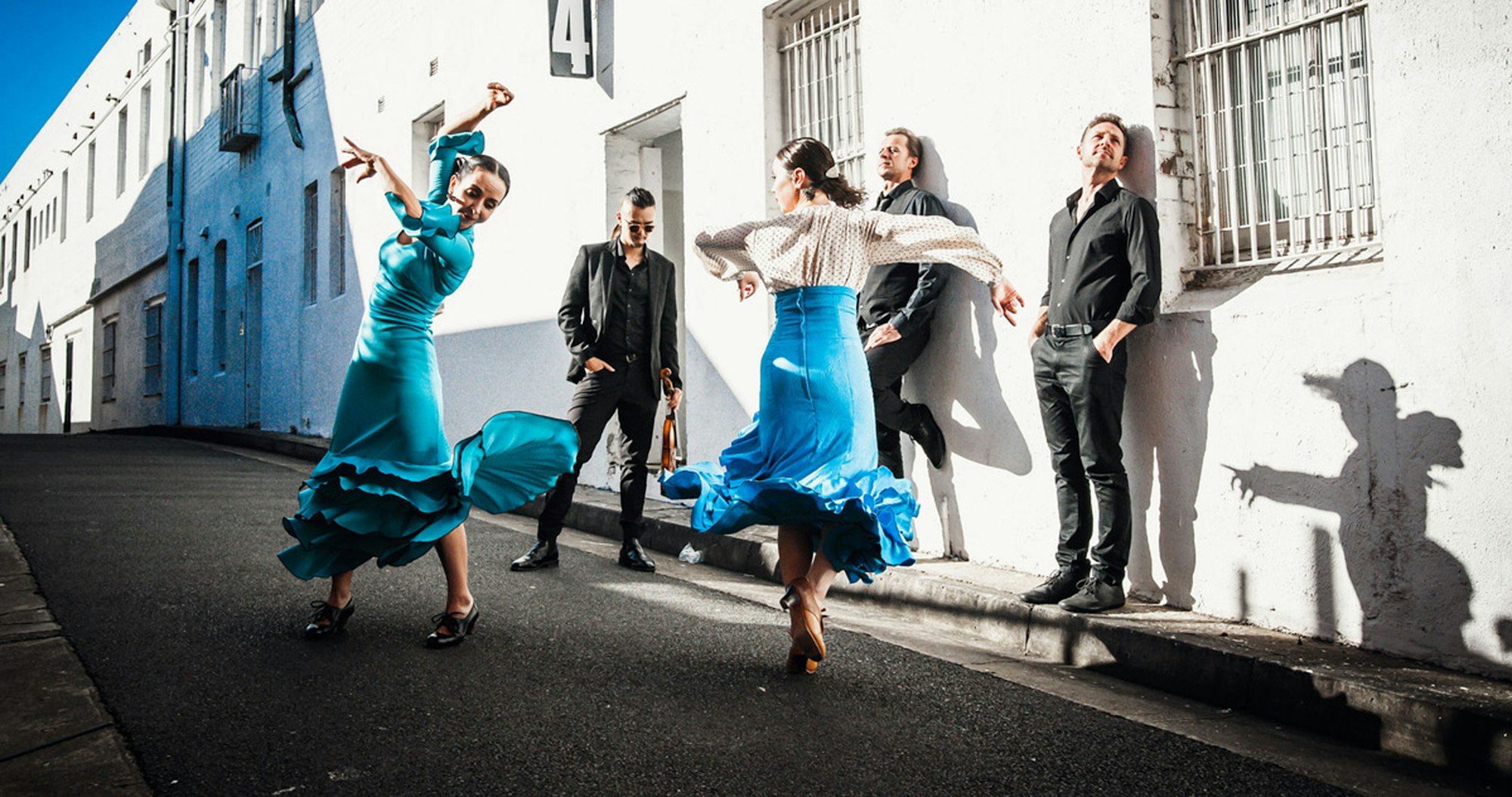 Bandaluzia return to the stage to premiere their latest show, igniting the senses with the grace of flamenco.
Led by ARIA-nominated flamenco guitarist Damian Wright, Bandaluzia are celebrated for their powerful performances, unique sound and explosive displays of dazzling musicianship and virtuosity. Be entertained by their much-loved contemporary take on flamenco dance and music, all while displaying the essential characteristics of the flamenco tradition.
Bandaluzia have performed at the Adelaide International Guitar Festival, the Sydney Fringe Festival, Sydney Opera House, the Adelaide Fringe Festival, all to great acclaim. After a sold-out show at the Art Gallery of New South Wales in 2021, the February 2023 performance is one event you won't want to miss.
This concert will take place in the new North Building with selected gallery spaces open for viewing prior to the concert.
Drinks and light refreshments will be available for purchase.
Seating will be concert style.
Concert
Bandaluzia: Spectacular flamenco
Sunday 19 February 2023
6.30pm
Duration 2 hours, 30 minutes
Art Gallery of New South Wales
North Building
Lower level 2, Meers Hall
$110 non-member
$90 member

Special offer
Book tickets to all three concerts (Bandaluzia, Baby et Lulu and Major Zulu) and save $10 on each concert. To receive the discount, you must book all three concerts in the same transaction. Offer does not apply if you book concerts separately.
Bookings and enquiries: 9225 1878