Community celebrations
By STARTTS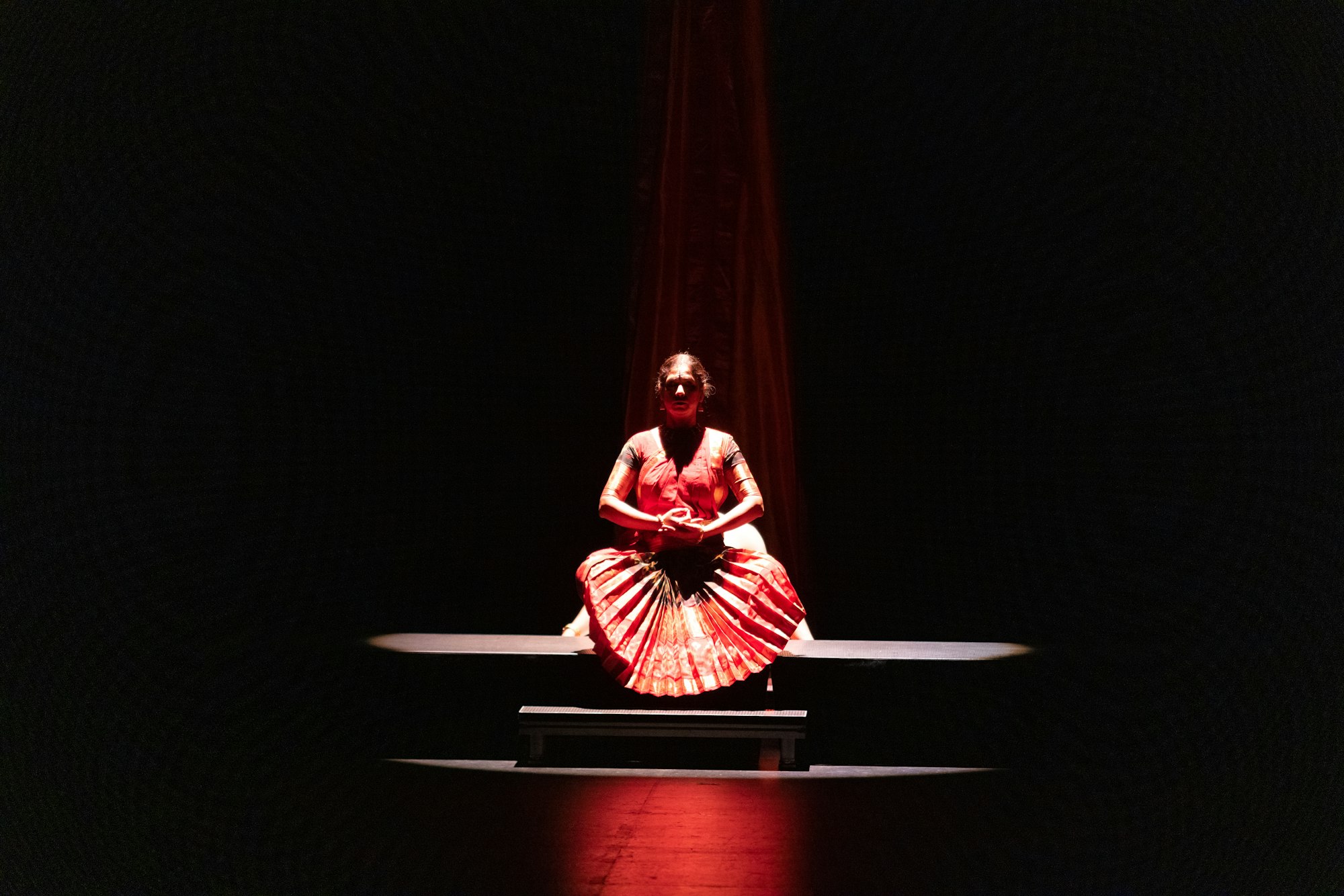 On different days in December 2022, the Art Gallery of New South Wales has given space over to different creative teams to program a series of events and experiences.
On 10 December, join us for a celebration of Sydney's Tamil communities, which will present their multiple perspectives of what it means to be Tamil in Australia today
Three art forms – dance, drumming and poetry – will combine in a procession from the ground level of the Art Gallery's North Building to Meers Hall on lower level 2 for a joint performance.
See students from the Samskriti School of Dance perform the classical dance style from Southern India known as Bharatanatyam.
Listen to the Parai Drummers, a Sydney-based collective performing with an instrument traditionally played by the Paraiyah community of South India and Sri Lanka. They will be accompanied by 'people's' art forms of dance, including mayilattam, oyilattam and kavadiyattam, performed by an intergenerational group from the Australia Tamil Arts and Culture Development Centre and Baala Malar Tamil School.
Hear Australian-born Tamil poet Srisha Sritharan perform 'Thaai naadu' ('motherland' in Tamil), a poem exploring connections to self through our mothers and their native tongues, and to the cycle of reincarnation.
The event is co-produced with Jiva Parthipan from STARTTS (NSW Service for the Treatment and Rehabilitation of Trauma and Torture Survivors).
It is part of celebrations to mark the opening of the Art Gallery's new building, known as the North Building, in December 2022.
Community celebrations
By STARTTS
Saturday 10 December 2022
12.15pm, 1.30pm, 2.45pm
Duration 45 minutes
Art Gallery of New South Wales
Free, no bookings required
Capacity for this event is limited. We apologise if, due to numbers, you are not able to participate on the day.