Big Art Day
For primary students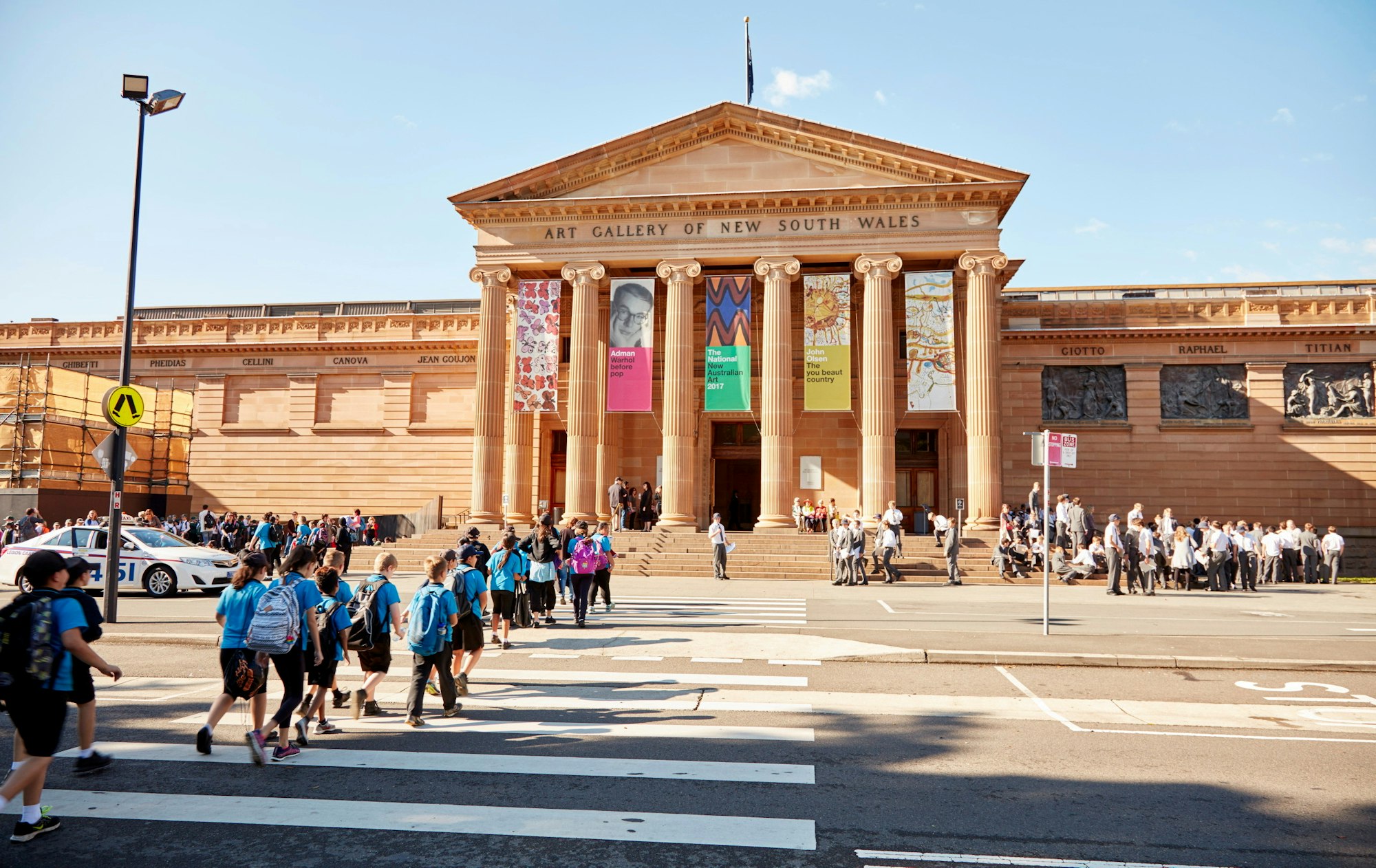 Primary students are invited to join us at the Art Gallery of New South Wales for a big day of art. Get up close to artworks, participate in lively debates about art and ideas, and create a collaborative artwork inspired by the works around you.
This day-long program is designed for year-group excursions. Led by Gallery educators, it is linked to curriculum outcomes and brings students together with art in fun and inspiring ways while also allowing time for independent exploration.
Offered in the last two weeks of term, the program addresses the art and exhibitions on display in the Art Gallery at this time. For groups of 60–120 students (not including teachers and carers). Lunch is not included. We recommend booking at least four weeks in advance.
Schedule
10.30am: art tour
11.30am: art-making activity
12.30pm: lunch break
1.30pm: self-guided visit
2.30pm: end
Big Art Day
For primary students
Mondays, Tuesdays, Wednesdays
5–14 June (Term 2), 11–20 September (Term 3), 4–13 December 2023 (Term 4)
10.30am
Duration 4 hours
Art Gallery of New South Wales