Artists at work
Francis Upritchard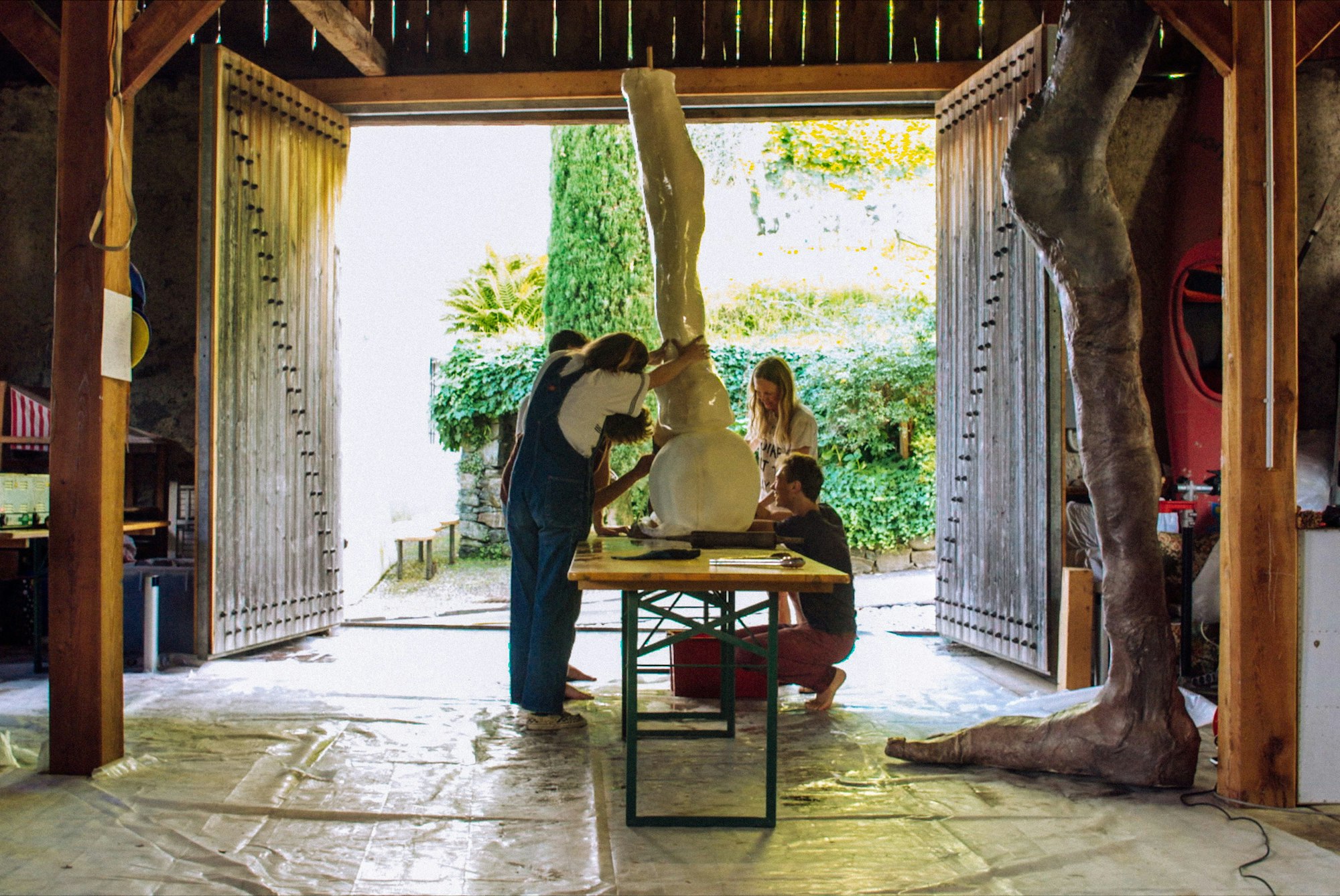 Who are the towering bronze beings that welcome visitors to the Art Gallery of New South Wales' new building and how were they made? In this session for primary, secondary and tertiary students, we delve into the ideas and processes behind these sculptures titled Here Comes Everybody 2022 by Francis Upritchard, with close looking, inquiry-based conversation and direct access to the artist's working maquettes.
Artists at work is the Art Gallery's new learning program that connects students with an artist's studio practice. Led by Gallery educators, these sessions combine observation and analysis of an artwork in-situ with a related art-making session designed by the artist in collaboration with our Art Gallery education team. The program is designed to promote an understanding of artist materials, process and decision-making in the studio.
This program can be adapted for all education levels and is designed for groups of 30 students or less. Materials included. We recommend booking at least four weeks in advance.
For information and learning support, see the section on Francis Upritchard in our Artworks in focus online resource
Artists at work
Francis Upritchard
Mondays–Thursdays, 30 January – 6 April, 24 April – 29 June, 17 July – 21 September, 9 October – 19 December 2023
10am, 12.30pm
Duration 1 hour, 30 minutes
Art Gallery of New South Wales
North Building
Lower level 1, Learning Studio
$240 for 15 students
$480 for up to 30 students