Artist talks
With exhibiting artists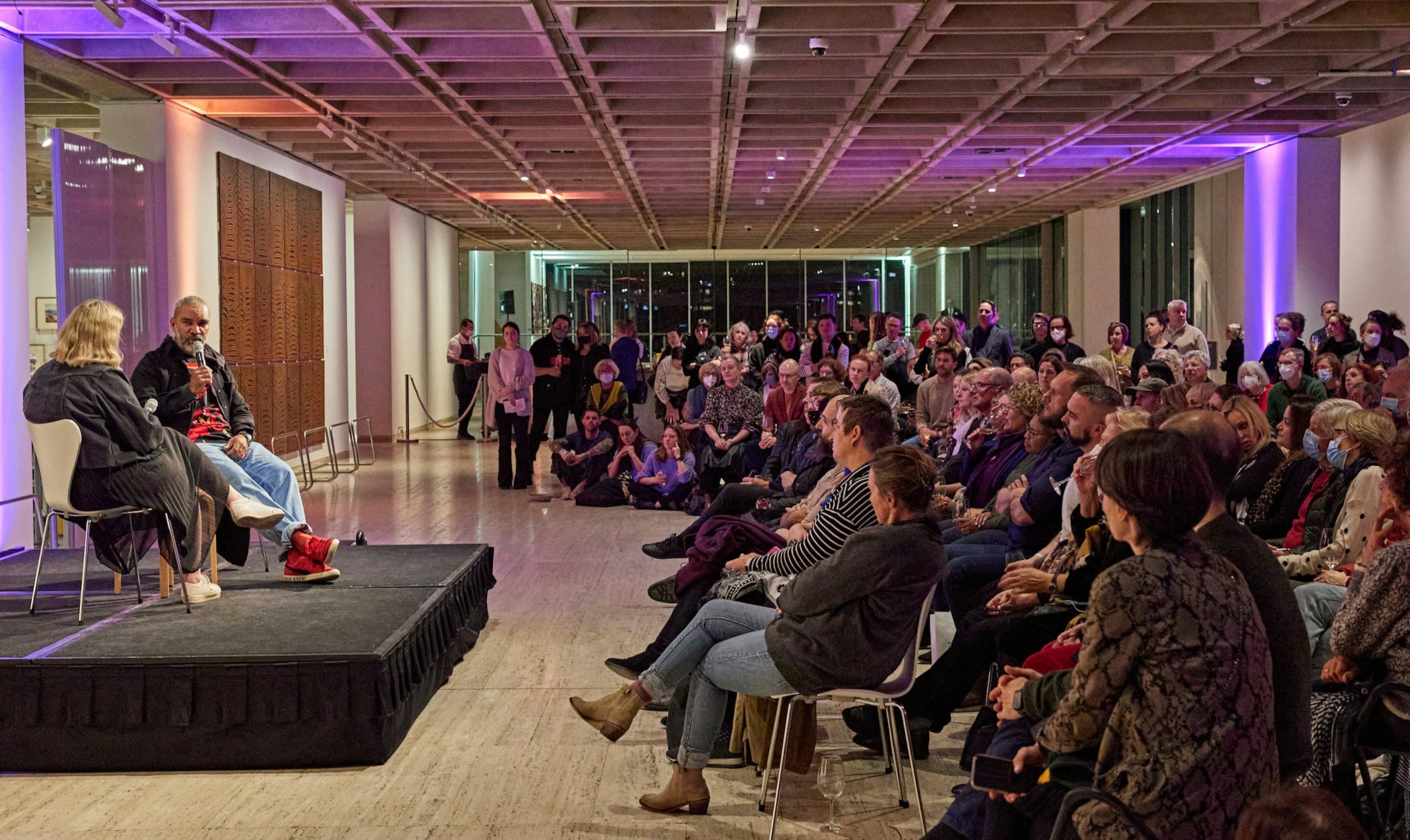 To celebrate the people at the heart of our expanded art museum campus, hear from some of the exhibiting artists about their creative process and their work on display in both the Art Gallery of New South Wales' revitalised historic building, now known as the South Building, and our stunning new building, known as the North Building.
This series of talks is part of celebrations to mark the opening of the Art Gallery's new building in December 2022.
The following talks will be Auslan interpreted: Mandy Batjula Gaykamungu, Helen Galanmirriwuy and Lily Roy (4 December, 1.30pm), Samara Golden (4 December, 2pm), Lee Mingwei (7 December, 8pm) and Riana Head-Toussaint (9 December, 4pm).
Artists and times subject to change. Please check back closer to the date.
Artist talks
With exhibiting artists
Various dates and times, 3–11 December 2022
Art Gallery of New South Wales
Event is free, no bookings required
A free booked ticket is required to visit the Art Gallery during our opening weekend (3–4 December). Find out more
Capacity for this event is limited. We apologise if, due to numbers, you are not able to participate on the day.
Tracey Moffatt

Tracey Moffatt will talk in Meers Hall on lower level 2 of the North Building. Her work is on display in various locations, including the Grand Courts and 20th-century galleries in the South Building and the exhibition Dreamhome: Stories of Art and Shelter in the North Building.

Saturday 10 December 2022 8–8.30pm

Khaled Sabsabi

Khaled Sabsabi will talk in the 20th-century galleries on lower level 1 of the South Building, where his work is on display.

Sunday 11 December 2022 11.30am–12pm

Simryn Gill

Simryn Gill will talk in the From Here, for Now exhibition on lower level 2 of the South Building, where her Sydney Modern Project commission Clearing is on display

Sunday 11 December 2022 2.30–3pm