Art up
Drone show with Reko Rennie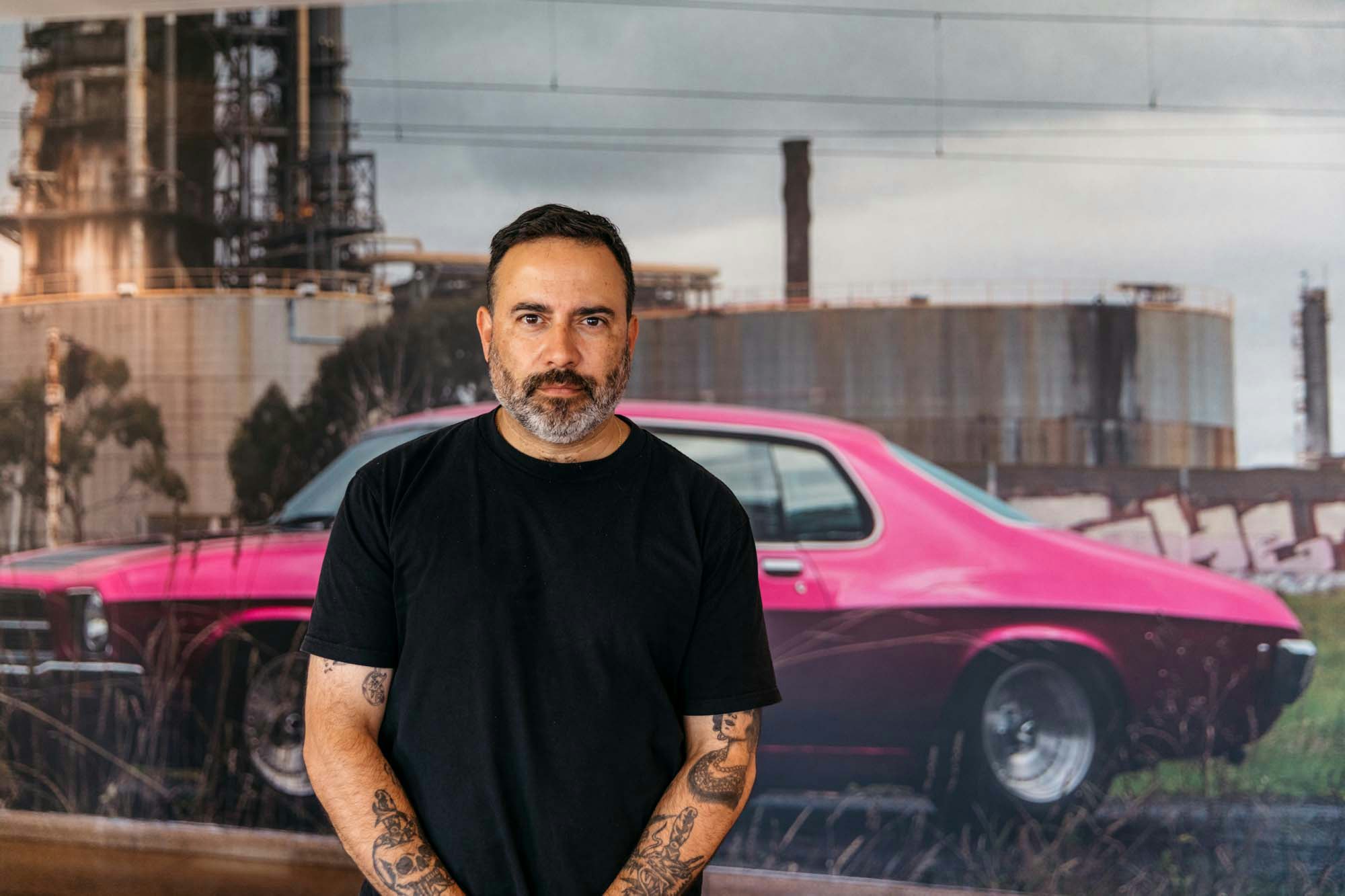 Each night during the opening celebrations for the Art Gallery of New South Wales' new building, art takes to the skies.
Kamilaroi artist Reko Rennie has collaborated on this show, featuring 400 drones that will animate beautiful artworks set to a synchronised soundtrack, composed by Deborah Cheetham.
Blending art and technology, this spectacular can be experienced not only from the terraces of the Art Gallery's new building but also from areas around the buildings and Woolloomooloo Bay.
To hear the synchronised soundtrack at 8.30pm, listen online
Alternatively, tune into 91.6 FM.
Proudly supported by the NSW Government through its tourism and major events agency, Destination NSW.
The event is part of a huge program of free performances, music, talks, tours and workshops to mark the opening of the Art Gallery's new building in December 2022.
More about the opening celebrations
Please note that the show may not go ahead in some weather conditions. Check our social channels for the latest information.
Art up
Drone show with Reko Rennie
Saturday 3 – Sunday 11 December 2022
8.30pm
Duration 10 minutes
Art Gallery of New South Wales
Event is free, no bookings required
A free booked ticket is required to visit the Art Gallery during our opening weekend (3–4 December). Find out more