Art exchange
Conversations on art, culture and ideas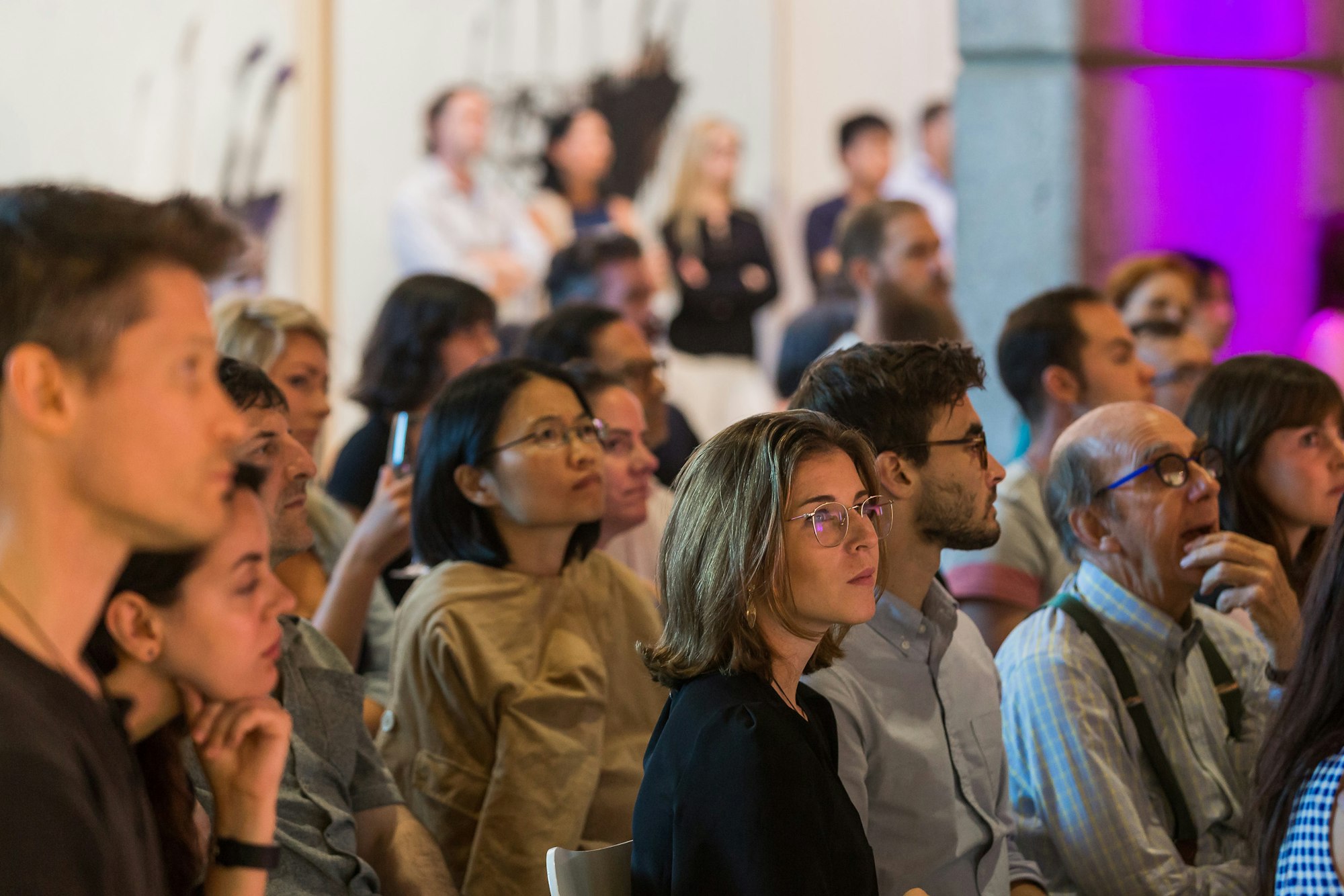 Join us for a series of rich and thought-provoking conversations to celebrate the launch of the transformed Art Gallery of New South Wales.
Over nine evenings, hear from artists, thinkers and creative leaders about some of the ideas, challenges and innovations in art and culture today.
Proudly supported by the NSW Government through its tourism and major events agency, Destination NSW.
The talks will be Auslan interpreted.
The event is part of celebrations to mark the opening of the Art Gallery's new building, known as the North Building, in December 2022. 
Art exchange
Conversations on art, culture and ideas
Saturday 3 December – Saturday 10 December 2022
6pm
Art Gallery of New South Wales
North Building
Lower level 2, Meers Hall
Event is free, bookings required
Entry to the Art Gallery requires a free booked ticket during our opening weekend (3–4 December), but if you hold a ticket to an art exchange event on those days, you do not need a separate visit ticket. Find out more
The art of comedy

Steven Oliver in conversation with Gretel Killeen and Benjamin Law

The world of comedy has been transformed by an insatiable audience who can access content in the palms of their hands at any given time and from every part of the world. Comedians have had to reflect and respond to seismic shifts in the global political and cultural landscapes. Join our panel of game-changing comedians – Gretel Killeen and Benjamin Law, led by Steven Oliver – as they share how they navigate the complex art of making people laugh. May contain swearing and adult themes.

Saturday 10 December 2022 6–7.30pm

Ancestral stories on screen

Ruby Arrowsmith-Todd in conversation with Darlene Johnson

Acclaimed Dunghutti filmmaker Darlene Johnson explores her approach to telling stories centred on Indigenous voices, culture and history in this conversation with Ruby Arrowsmith-Todd, curator of film at the Art Gallery of New South Wales. Johnson won the Deutsche Bank Fellowship for First Nations Film Creatives in 2021 and has been writing and directing award-winning film and television for over 20 years.

Sunday 11 December 2022 6–6.45pm