Art Appreciation 2022
Pomp and ceremony: the celebratory role of art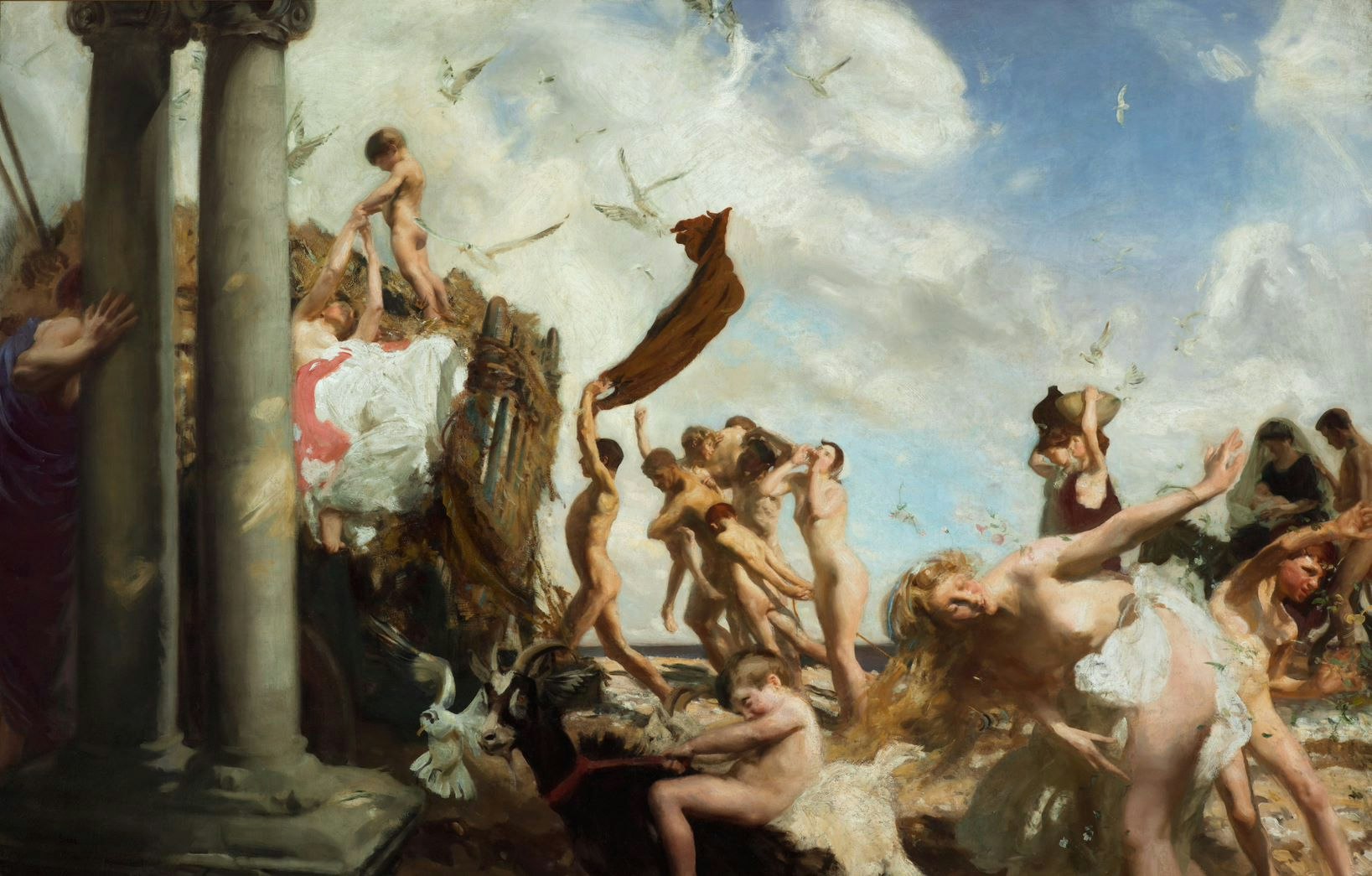 Semester two at the Art Gallery of NSW
Throughout the ages artists have been called upon to create works for joyous celebrations and events across many cultures. 
From ancient Persia to modern New York and contemporary Sydney this year's Art Appreciation lecture series will explore the role of art, fashion, and design in spiritual, community, cultural and secular celebrations around the world.
Join us for semester two as we continue exploring artistic festivals, ceremonies, parties, and other celebrations that will reveal the important role that artists have played in shaping society. 
Over 18 weeks, learn from leading art historians, curators and scholars from across Australia who will explore the stories of artists, sculptors and designers whose works now help to define their eras. 
Semester two will see the return of lectures to the Art Gallery in the Domain Theatre on Wednesdays and Thursdays.
Subscription holders will also receive free access to the online lectures.
Complimentary tea and coffee will be available on lower level 3 one hour before the commencement of the lecture.
Art Appreciation 2022
Pomp and ceremony: the celebratory role of art
20 July – 24 November 2022
Wednesdays 6pm
Thursdays 1pm
Domain Theatre
Art Gallery of NSW
Per lecture
$40 non-member
$30 member
Series subscription
$490 non-member
$360 member
Bookings and enquiries: 02 9225 1878
Art Appreciation

Impossible bouquets and diplomatic mangos: the art of political giving

Art Appreciation

Transforming cities: the Paris Opera and the Sydney Opera House

Art Appreciation

Celebrating victory in Buddhist Bhutan: art, dance and modernity

Art Appreciation

Happy anniversaries: Australian artists and settlement commemoration, 1888-1938

Art Appreciation

Design of the grand hotel: from le goût Ritz to barefoot luxury

Art Appreciation

Plaster and pageantry

Art Appreciation

An illustrated history: colonial parties and the popular press

Art Appreciation

Charles Conder and the Maison de l'art nouveau (1895)

Art Appreciation

Well done, sir: the celebratory and commemorative function of cartoons in the Victorian age

Art Appreciation

Attention to detail: the art of Michael Zavros

Art Appreciation

All tomorrow's parties: Andy Warhol's social worlds

Art Appreciation

Celebrating Bonaparte: Jacques-Louis David's The Coronation of Napoleon

Art Appreciation

The Ditchley portrait of Queen Elizabeth I and the revels arranged by Henry Lee

Art Appreciation

Stories from the Louvre: the world's most celebrated art museum

Art Appreciation

Ceremony and country in Papunya Tula painting, 1971-79

Art Appreciation

Inigo Jones and the theatre of the Stuart court

Art Appreciation

Post-pomp: the rise of private life in 18th century European painting

Art Appreciation

Alternative histories: artists and historical re-enactments