AEON†: TITAN ARUM
By Justin Shoulder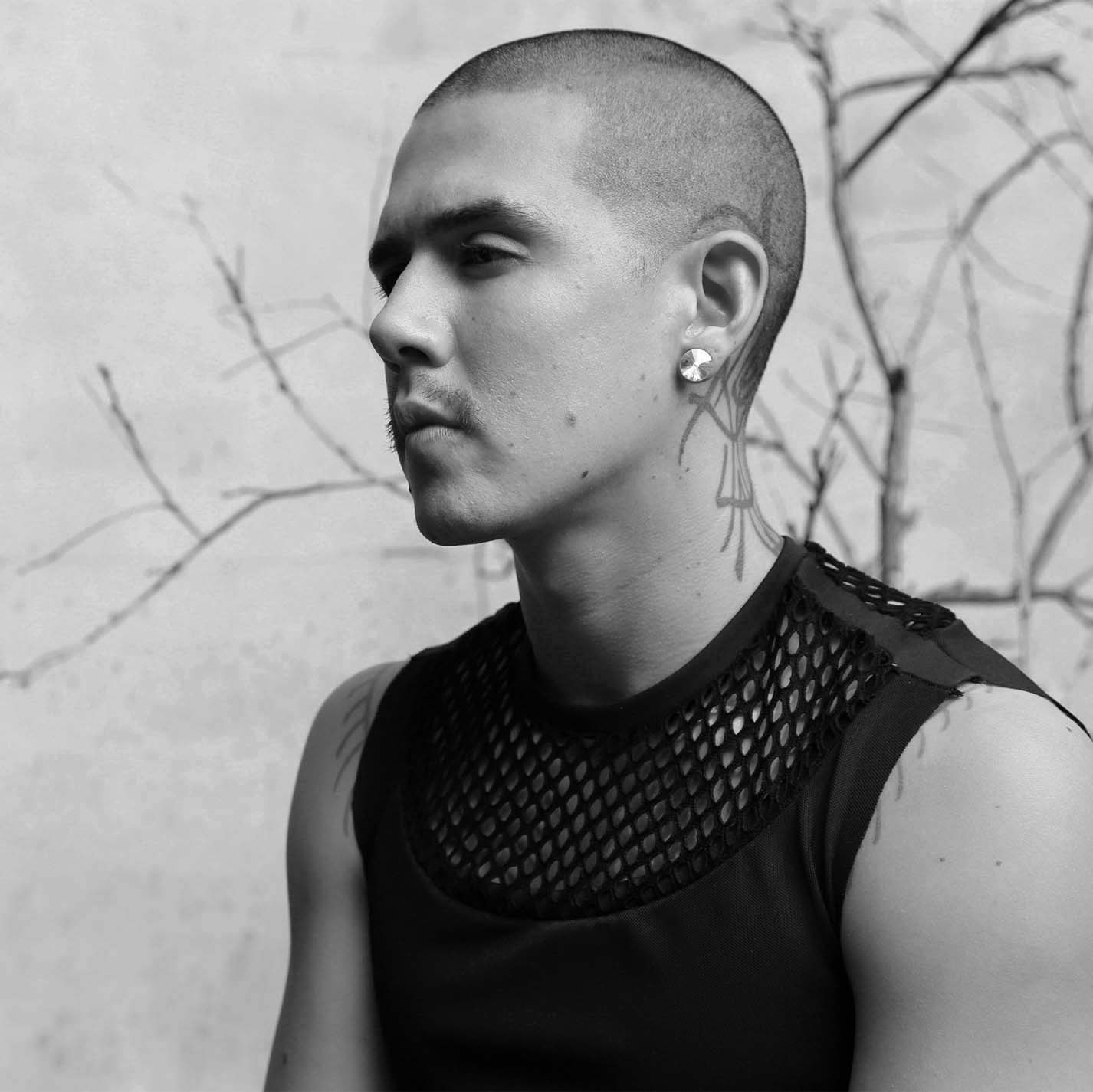 For The National 2021 Justin Shoulder presents AEON†: TITAN ARUM, a carnivalesque garden housing imagined 'exotic', medicinal and dangerous species. In a series of appearances throughout the exhibition, Shoulder inhabits these plant forms and animates them through dance, light and sound before disappearing again into 'nature'. Each inhabitation is marked by seasonal change, creating a distinct four-part cycle in which the garden morphs and grows.
AEON†: TITAN ARUM is a communal garden where one plant might join with another or where one species might care for another. The hanging fruits and carnivorous plants echo the pageantry of the Panangbenga Festival in the Philippines, while at the same time produce an alternative world that revels in the possibilities of a queering diasporic community.
On the opening weekend, Shoulder launches AEON†: TITAN ARUM with a special performance. Come be a part of this alternative botanic world and watch the beginnings of its transformation.
AEON†: TITAN ARUM is produced in collaboration with Matthew Stegh, Corin Ileto, Fausto Brusamolino and InSite Arts.
Justin Talplacido Shoulder, also known by his pseudonym, PHASMAHAMMER, is a self-taught multidisciplinary practitioner. A founding member of queer artist collective The Glitter Militia (Monsta Gras, Pink Bubble) with partner and key collaborator Matthew Stegh, and Club Ate with collaborator Bhenji Ra, Shoulder works primarily in live performance, sculpture, video and collective events. He is particularly known for his performances that developed from the underground context of Sydney's queer performance scene. Built around an eco-cosmology of alter personas based on queered ancestral myth, the creatures birthed are embodied through hand-crafted costumes and prosthesis, and animated by their own gestural languages. Shoulder believes in performance and shared ceremony as communal medicine for difficult times.
AEON†: TITAN ARUM
By Justin Shoulder
Various Wednesdays throughout the exhibition period
See listing for details
Lower level 2
Art Gallery of NSW
Free, bookings required
This event takes place in the exhibition and runs for up to 30 minutes.
Visitors are advised this is not a seated event and contains sonically amplified sound and flashing lights. Stools are available on request on the day.
Season 2

Wednesday 19 May 2021 6.30pm – 7pm

Booked out

Wednesday 19 May 2021 7.30pm – 8pm

Booked out

Wednesday 26 May 2021 6.30pm – 7pm

Booked out

Wednesday 26 May 2021 7.30pm – 8pm

Booked out

Wednesday 2 June 2021 6.30pm – 7pm

Booked out

Wednesday 2 June 2021 7.30pm – 8pm

Booked out