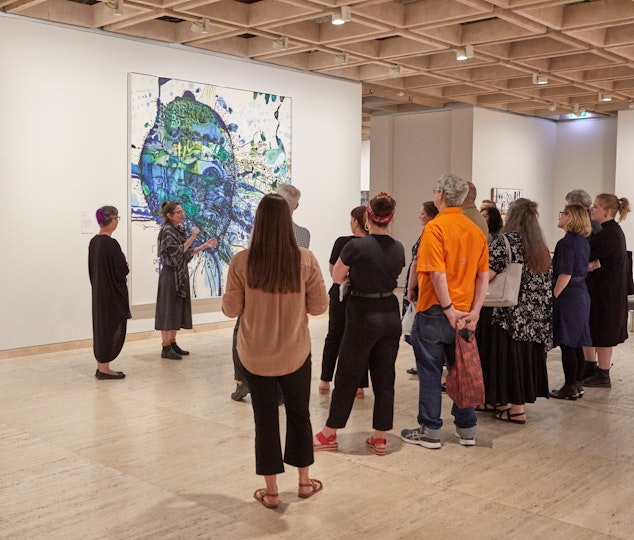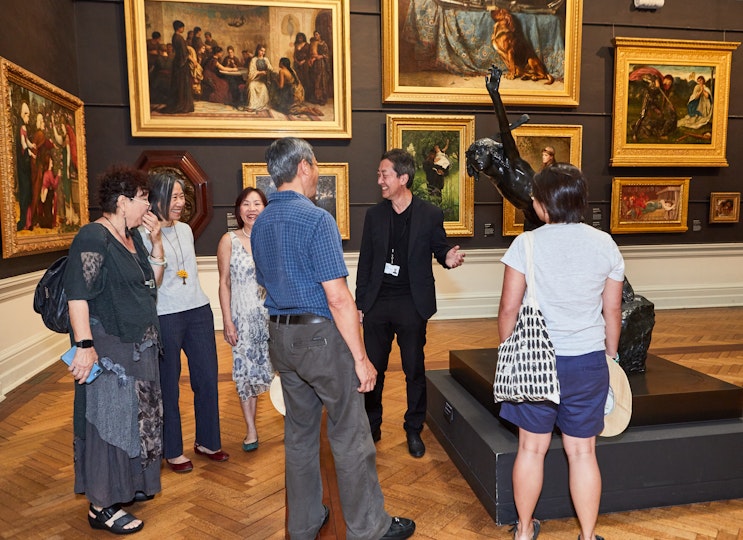 One of our unique offerings at the Art Gallery of New South Wales is the opportunity to enjoy a personal guided tour of the art on display.
These can be organised for individuals or groups during Art Gallery opening hours, or for guests as part of a corporate function or private social event.
Our expert guides are available to take you through our latest exhibitions or displays from the collection.
We can offer tours that cover, for example, highlights of our collection, Aboriginal and Torres Strait Islander artworks, or contemporary artworks. With advance notice, our guides can also tailor a tour specifically suited to your interests.